Economics research firm Capital Economics says the Wallstreetbets saga of recent days highlights how technology allows asset bubbles to inflate more quickly than in the past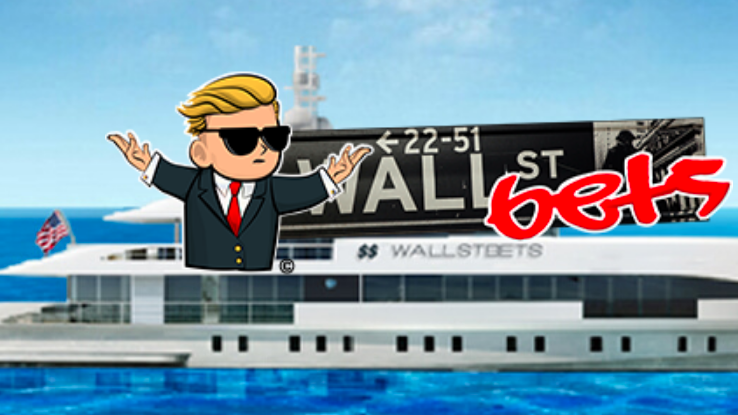 Global economics research firm Capital Economics says the turbulent sharemarket events of recent days involving the Reddit forum Wallstreetbets demonstrate that technology is allowing asset bubbles to inflate more quickly than in the past.
Capital's group chief economist Neil Shearing said while the developments of the past week don't represent a systemic threat to the global economy "they contain some ominous warnings for the future".
Users of the Wallstreetbets forum have caused huge sharemarket ructions by buying up stocks such as GameStop, driving the prices up and causing big problems for some hedge funds that had been 'short-selling' the stocks.  
One of the hedge funds Melvin Capital reportedly lost US$4.5 billion in assets value in January – a 53% drop – and that's after a US$2.75 billion cash infusion from previous investors, who jumped in to save the fund from collapse. 
Shearing, in posing the question as to whether the recent market upheaval poses a significant threat to the global economy, says probably not.
He says the price of the assets targeted by Wallstreetbets forum have inflated rapidly and are now clearly detached from their underlying fundamentals - and history is littered with examples of how this can wreak havoc in the real economy when boom turns to bust, and asset prices fall back to earth.
"However, when it comes to the macroeconomic fallout, not all asset price bubbles are equal," he says.
"The ones that cause the greatest macroeconomic damage tend to have two characteristics. The first is that they centre on a large and widely held asset class. The second is that they involve a substantial amount of leverage. For this reason, housing has often been at the centre of the biggest macroeconomic crises.
"These factors don't apply to the recent saga. In aggregate at least, leverage is currently low (indeed, as noted above household savings are unusually high). At the same time, the asset classes that have so far been targeted are relatively small. For this reason, the direct macro fallout should be limited."
But having said that, Shearing then adds that in terms of the potential for indirect effects, the "huge losses" faced by a few hedge funds last week had some clear implications for financial markets beyond the handful of stocks that dominated the headlines.
'Worst week for a couple of months'
"The S&P 500 had its worst week for a couple of months, even as the shares of many smaller firms with substantial short interest surged – a pattern consistent with the reports of long-short hedge funds substantially reducing the size of their positions.
"This raises a question: could the coordinated actions of retail traders cause problems at a hedge fund with much more serious consequences for the financial system, as the collapse of LTCM threatened to do in 1998?"
Shearing notes that hedge funds are "notoriously opaque", so quantifying risks in this area is particularly difficult.
"But what we can say is that the largest hedge funds today are smaller than LTCM was at its peak.
"On the basis of the latest data collated by the SEC, they are also far less leveraged than LTCM was immediately before its collapse. Meanwhile, as a result of actions taken by regulators since the global financial crisis, banks are less directly involved in risky asset markets, and much better capitalised today than they were in the 1990s or 2000s.
'Should be better able to cope'
"So, in principle, they should be better able to cope with any losses stemming from their exposure to problems at specific hedge funds. In other words, it seems fairly unlikely that the kind of targeted retail trading we have seen recently will have a serious domino effect on the broader financial system."
However, Shearing says a second risk is that the traders target assets that have more direct links to the real economy, such as commodities.
"Admittedly, the scope for retail investors to cause commodity shortages and related supply chain disruption is limited because few commodities have physically backed [Exchange Traded Funds].
"But investors could bid up commodity prices. While higher commodity prices are beneficial for commodity producers, they also generate inflationary pressures. We have already flagged that commodity prices are set to push up headline inflation significantly this year.And the continued surge in shipping costs adds to upside risks.
"Retail investors bidding up commodity prices could add fuel to the fire and drive inflation rates up to uncomfortably high levels. This would risk prompting some central banks, particularly those in [emerging markets], to tighten policy at a time when large output gaps would otherwise warrant sustained policy accommodation."
Lessons
In terms of the key lessons from the saga, Shearing says there are likely to be "several twists and turns over the coming days".
"But perhaps the biggest takeaway so far is that it reinforces a point we've made before: namely that a combination of negative real interest rates and high household savings, set against a backdrop of a recovering economy, provides the sort of environment in which asset price bubbles tend to inflate. A related lesson is that technology now allows those bubbles to inflate more quickly than in the past, and in corners of the market that are difficult to anticipate in advance.
"In this respect, while the developments of the past week don't represent a systemic threat to the global economy, they contain some ominous warnings for the future."