SBS Bank raises its 2 and 3 year term deposit rates sharply. Have we reached the bottom for term deposit rates now that benchmark yields are on the way up again?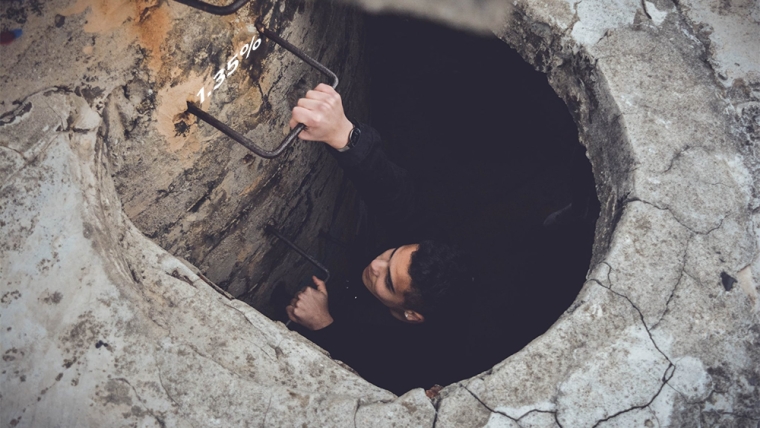 There hasn't been much to cheer about for term deposit savers for a long time now. And there still isn't.
The 'best' they can do is grab ASB's 1.75% five year rate. Or perhaps China Construction Bank's 1.80% five year offer.
But with international benchmark rates on the move higher, perhaps you may be thinking higher local term deposit rates are on their way.
If rates are about to rise, perhaps a short-term 'Notice Saver' type rate for 60 or 90 days at 1.00% (Rabobank or Kiwibank respectively) is an interim move.
The first sign these rising benchmark rates may impact our TD market came when ASB offered its higher long term rates. Then CCB.
Now SBS Bank is offering 1.35% for three years, the highest for that duration. Plus they are offering 1.20% for 24 months. Both are increases from 1.00%, so represent a meaningful move up.
There actually isn't much appetite for terms over two years, and even the two year term itself doesn't hold much attraction for Kiwi savers. We are a very short-term-focused lot.
So rising rates are "interesting" but probably won't move the dial for most investors. But they will be watching.
However, if you think rates will be higher in the future, say over the next six to nine months, you will probably wonder about the wisdom of committing now to a 2, 3 or longer term. That is where the Notice Saver type offers come into play, or even just leaving funds at-call.
Savers know that international benchmark rates are rising because of the "reflation trade". That is, international investors want to be paid more because they see inflation re-emerging.
Professional investors are already raising their expectations. Last week's "Green Bond" offer from Mercury (rated BBB+) was priced at 2.16% pa for a 5 year term. And that is, unusually, higher than any investment grade bank offer for five years.
So you might think that rate offers over 2% are being weighed up now by banks.
Remember, a market bond offer has proper liquidity. You can sell it on the listed NZDX market at any time for the going rate. Bank term deposits are not liquid in the same sense. Yes, the bank will probably cash you out if you have a good reason, but you will have to accept an interest rate reduction to achieve that. Matching some of that, a bond market sale before maturity may involve a price discount if yields are rising, and will incur a broker fee.
But if you hold to maturity, the corporate bond market is currently offering better yields than offered by banks.
That could change, especially if the benchmark yield rises shift to shorter terms.
However holding that back is RBNZ policy. Short term yields (less than 3 years) are constrained by the RBNZ, its OCR level, and its bond buying which has the aim of keeping yields low. It's is suddenly holding $53 bln of NZGBs and LGFAs, all bought to keep benchmark interest rates from rising. They have given themselves a current upper limit of $100 bln, so they are only utilising half that at present. They have plenty of firepower left if their goal is keeping short term interest rates low.
But in the world of international bonds, $100 bln is just small change.
So you as a saver have to make an assessment. Will a more optimistic US Fed lead rates higher? Is inflation returning, requiring central banks to raise benchmark rates to keep it from overshooting? Or is all this a mirage? If it is, perhaps now is the time to lock in slightly higher rates. If inflation is a real threat, perhaps waiting a short time to see retail rates really move up to match inflation is a better view? No-one can tell you what to do. The financial world is full of 'forecasts' that never panned out. No-one knows the future, not even the Fed. Certainly not financial journalists, even less so the self important 'industry experts' or newsletter writers. (Or even the commenters on this website.) You are on you own on this judgement.
Not in the table below are four and five year rates. There are none offering 2% yet.
One easy way to work out how much extra you can earn by switching is to use our full function deposit calculator. That will not only give you an after-tax result, you can tweak it for the added benefits of Term PIEs as well. It is better you have that extra interest than the bank.
The latest headline rate offers are in this table and the markings are for changes this week so far.
for a $25,000 deposit

Rating
3/4 mths
5 / 6 / 7
mths
8 - 11
mths
  1 yr  
18mths
2 yrs
3 yrs
Main banks
 
 
 
 
 
 
 
 
ANZ
AA-
0.45
0.80
0.80
0.80
0.85
0.85
0.90
AA-
0.45
0.80
0.80
0.80
1.00
1.00
1.25
AA-
0.45
0.80
0.90
0.80
0.80
0.85
0.85
Kiwibank
A
0.45
0.90
0.80
1.00
 
0.90
0.90
AA-
0.45
0.80
0.85
0.80
0.80
0.85
0.85
Other banks
 
 
 
 
 
 
 
 
Co-operative Bank
BBB
0.40
0.95
0.95
0.95
1.05
1.15
1.25
BBB
0.45
0.90
0.90
1.00
0.95
1.00
1.05
HSBC Premier
AA-
0.45
0.80
0.80
0.80
 
0.80
0.80
ICBC
A
0.50
0.80
0.90
0.95
0.95
0.95
0.95
A
0.25
1.00
1.00
1.00
1.00
1.00
1.05
BBB
0.50
0.90
0.90
1.00
1.00
1.20

1.35

A-
0.45
0.80
0.80
0.80
0.80
0.80
0.90