Credit bureau Centrix says consumers are continuing to take advantage of record low interest rates; mortgage applications still strong but down from peak in February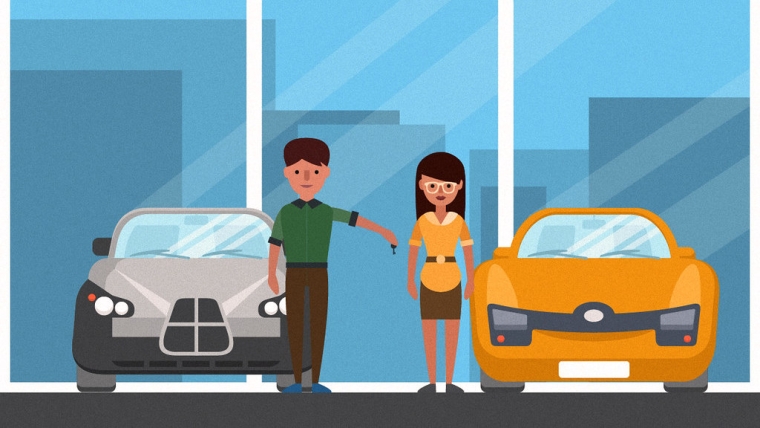 Credit bureau Centrix says credit demand stayed strong in May as consumers continued to take advantage of record low interest rates.
Centrix managing director Keith McLaughlin says auto-finance, however, was particularly strong, "indicating strong consumer confidence given buying a new car tends to be a discretionary spend".
Separate figures out last week showed sales of new passenger cars continued at a feverish pace in May, reaching a record for the month of May at 10,012.
This extends a string of records that began in February.
McLaughlin said May saw some softening of Buy Now Pay Later (BNPL) purchases, "which was not unexpected given the lack of big retail events during May".
Mortgage applications remained strong in May but are down from their February peak.
"It is too early to know whether this is weakening is reflective of low winter demand, or the impact of Government housing policy," McLaughlin says.
Personal loan volumes were up 7% on the prior month but are still well below the pre-Covid baseline level. New credit card applications also remained weak, at 60% of pre-Covid baseline.
"This indicates that consumers are exercising greater caution before taking on higher interest credit."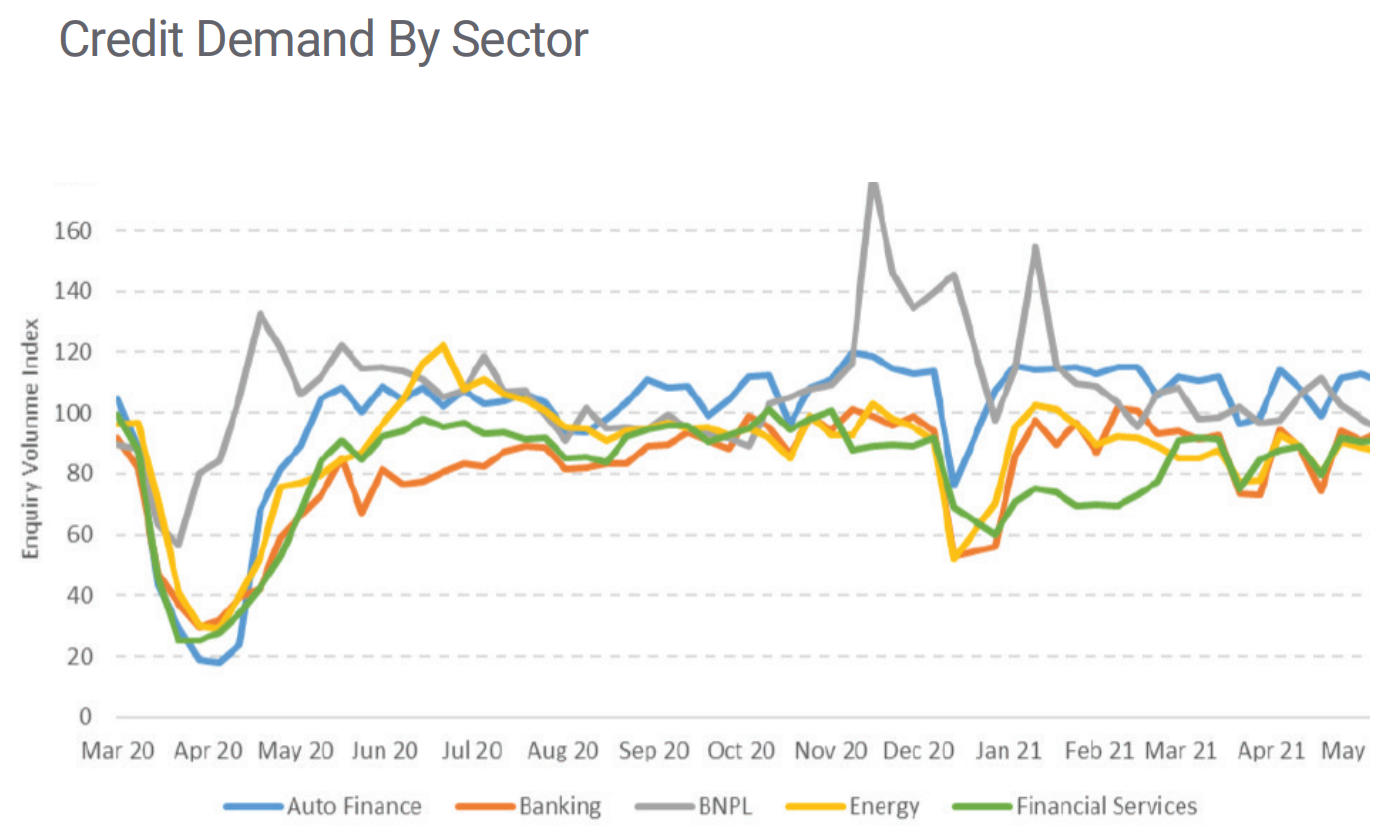 McLaughlin says the indications from the Reserve Bank that it may start to increase interest rates next year will require the RBNZ "to enter a careful balancing act".
"Inevitably, this will hit borrowers in the back pocket as they face higher interest rates. While most borrowers will be able to absorb moderate increases, rapid rises will dampen both credit demand and consumer spending. It will likely also see arrears and hardship levels increase.
"This is one of the reasons why credit demand is a leading economic indicator, and why it will be worth watching closely as the economy moves to the next phase of its recovery."
And on hardship, McLaughlin says the number of customer accounts in hardship increased 5% month-on-month in May, reaching 12,520.
Currently, 67% of hardship cases relate to mortgages and credit card accounts.
But despite the increase in hardships, arrears levels have actually improved 3% in April and remain lower than in previous years.
Approximately 5.6% of telco and utility accounts are in arrears, while 4.8% of credit cards are in arrears.
The Reserve Bank's mortgage deferral scheme introduced last year was ended in March. The scheme, originally intended for six months as a reaction to the Covid crisis, was extended out to 12 months. At peak about $20 billion worth of borrowing among 60,000 personal customers was on full deferral, but most of those on deferral had gone back to full payments well before the scheme ended.
McLaughlin says more than one in four mortgages that participated in the Reserve Bank's mortgage deferral scheme had either closed their accounts, applied for hardship or moved to interest-only.
"The closure of the mortgage accounts indicates that home was likely sold, and the mortgage repaid or they have closed their account and have sourced alternative finance.
"Overall, the deferral scheme was successful, with nearly three quarters of deferred mortgages able to move to principal payments."