SBS Bank launches a comprehensive home loan offer for first home buyers featuring a 1.99% rate fixed for one year, boosted by four other incentives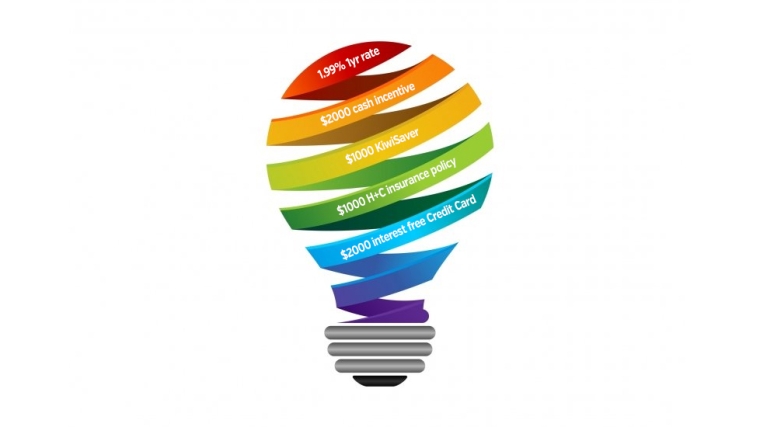 Challenger bank SBS has launched its version of a first home buyer incentive scheme, one that is more comprehensive than any other in the market.
SBS Bank's offer includes five incentives:
- a home loan rate of 1.99% fixed for 1 year,
- a $2,000 cash incentive (which you might need for lawyers fees, moving costs, etc.),
- $1,000 towards a house and contents insurance policy with its own SBS Insurance company
- $1,000 towards a KiwiSaver account with its own LifeSaver scheme,
- and an SBS Visa Credit Card with up to $2,000 interest free for 24 months.
To access these benefits, SBS Bank says you:
- need to be a first home buyer (or a person in the equivalent position of a first home buyer);
- will need to be acquiring either an existing home, new build or undertaking construction;
- will need to occupy the property you are purchasing;
- will not be able to own any additional property;
- will need to have a minimum of 5% equity in the property for First Home Loans or 20% equity for Residential Lending;
- qualify for a First Home Loan or Residential Lending with SBS Bank.
- will need to have your loan application approved and have received a Letter of Offer
- will need to have your loan drawn within 90 days of our approval of your loan application
A 1% Kāinga Ora (formerly HNZC) premium fee applies.
The Cooperative Bank was the first to launch a first home buyer rate, which they did at 1.99% first for one year, and have subsequently raised to 2.29% fixed for one year.
Over the past week, ANZ has tweaked some of its rates, and today HSBC has cut all its fixed rates. But the HSBC cuts come just 14 days after they had raised them sharply on July 23, 2021.
---
Our journos are independent and unbiased. If you want to support their work, GO HERE.
---
One useful way to make sense of these changed home loan rates is to use our full-function mortgage calculators. (Term deposit rates can be assessed using this calculator).
And if you already have a fixed term mortgage that is not up for renewal at this time, our break fee calculator may help you assess your options. Break fees should be minimal in a rising market.
Here is the updated snapshot of the lowest advertised fixed-term mortgage rates on offer from the key retail banks at the moment.
Update: This table has been updated with a Kiwibank rate rise.
Fixed, below 80% LVR
6 mths
  1 yr  
18 mth
 2 yrs 
 3 yrs 
4 yrs
 5 yrs 

as at August 6, 2021

%
%
%
%
%
%
%
 
 
 
 
 
 
 
 
ANZ
3.39
2.55


+0.05

2.74
 
2.95


+0.05

3.15




-0.09

3.99

4.39

3.29
2.55
2.79
2.95
3.29
3.69
3.99
3.29

2.55

2.79

2.95

3.25
3.69
3.99
3.55
2.49
 
2.79




+0.30

3.29
3.59
3.89
3.29
2.55
2.75
2.89
3.29
3.49
3.79
 
 
 
 
 
 
 
 
Bank of China 
3.45
2.39
2.59
2.79
2.99
3.39
3.69
China Construction Bank
2.65
2.65
2.65
2.85
3.25
3.55
3.99
Co-operative Bank

(*FHB only)

2.49
2.29*
2.69
2.89
3.19
3.49
3.79
Heartland Bank
 
2.15
 
2.45
2.65
 
 
HSBC
2.89




-0.30

2.40




-0.39

2.65




-0.24

2.79




-0.20

3.05




-0.24

3.39




-0.10

3.69




-0.10

ICBC 
2.49
2.29
2.49
2.69
2.99
3.29
3.59
 

(*FHB only)

2.79
1.99*




-0.40

2.59
2.79
2.99
3.39
3.69

 [incl Price Match Promise] 

2.89
2.50
2.74
2.89
3.24
3.49
3.79