Personal Finance
/
opinion
Kiwi savers may grumble about how much lower than inflation after tax returns are here for term deposits, but in Australia it remains dire for their savers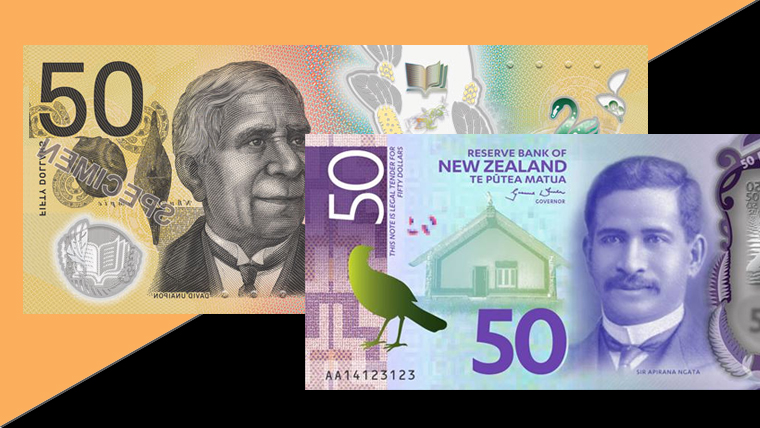 We looked at our current term deposit rates recently. Now we want to compare it to what our big cousins get offered.
We may be unhappy with the returns we are getting from our term deposits, but at least we are not Australians.
They continue to do it very tough.
Australians have household deposits at banks amounting to AU$1.211 tln, representing 57% of Australian GDP. Just over 75% of those deposits are at the four pillar banks.
In comparison, New Zealand households have NZ$419 bln deposited at our banks, representing 122% 62% of New Zealand GDP.  More than 90% of our total deposits are at those same four pillar banks.
Essentially the same banks, but vastly different offers.
One key difference is that Australia already has a deposit guarantee in place. That currently protects up to AU$250,000 per account per institution.
There is no equivalent protection currently in place in New Zealand, but one is proposed. New Zealand won't have its deposit guarantee in place until 2023. When it is, it will protect deposits up to NZ$100,000. But it isn't yet clear whether this will be "per account, per institution" because the details haven't been released on that.
Deposit guarantees cost someone, and those costs get deducted from returns paid to savers. And when 'risk' is removed, there is little incentive to offer any premium. Returns tend to revert to 'risk-fee' levels, and in New Zealand that is best indicated by Kiwi Bond interest rates.
Financial institution credit ratings are very similar, principally because the banks involved are very similar. The New Zealand subsidiaries have the same credit ratings as their parents.
The corrosion of inflation is different however. In New Zealand the official CPI was last recorded at 4.9%; in Australia at 3.0%. So that answers some of the variation between the two countries. However, inflation is a moving target and the December data is due to be released soon in both countries. Both will almost certainly rise, but the difference may well close.
Monetary policy is being prosecuted very differently in Australia than New Zealand. Australia's monetary authorities are 'doves', preferring to hold official interest rates very low at 0.1%, and they have signaled they will stay low until 2023 or 2024. They don't seem worried about the return of inflation and are holding extreme stimulatory policies in place to keep their economy ticking over. New Zealand's policy approach is quite different and 'hawkish'. The focus here is shifting to wind back the stimulus, and to normalise the cost of money. New Zealand authorities are concerned about the rising inflationary pressures, and seem to have achieved their labour market remit which allows for unwinding of emergency policies. Our official interest rate is now up to 0.75% and is on a track to 2.50% over the next two years.
'Financial repression' is a thing, one that is operating in both New Zealand and Australia. But it is much less fierce here than there. In Australia, the repressed cost of money remains extreme.
While there is increasing commentary in Australia expressing skepticism about how long they can maintain their easy-money policies, the RBA has in fact been resistant to change for a long time now, ignoring those pressures. The Aussies still see the inflation pressures as transitory, saying they are looking through the temporary higher prices. And don't forget they have an election coming up in 2022 so it is in the Federal Government's interest not to raise interest rates before that. Mortgage pain is perceived to be 'worse' than savers pain.
Compared to our Australian cousins who are savers, Kiwi savers seem to be in a much better less-worse position.
An easy way to work out how much extra you can earn is to use our full function deposit calculator. We have included it at the foot of this article. That will not only give you an after-tax result, you can tweak it for the added benefits of Term PIEs as well. It is better you have that extra interest than the bank.
The latest headline rate offers are in this table.
for a $25,000 deposit

Rating
3/4
mths
5 / 6 / 7
mths
8 - 11
mths
  1 yr  
18mth
2 yrs
3 yrs
Main NZ banks
 
%
%
%
%
%
%
%
ANZ
AA-
1.10
1.50
1.70
2.20
2.20
2.50
3.00
AA-
0.95
1.30
1.55
2.00
2.10
2.50
3.00
AA-
1.00
1.50
1.70
2.20
2.25
2.50
2.75
Kiwibank
A
1.20
1.60
1.65
2.20
 
2.50
2.75
AA-
1.00
1.50
1.65
2.20
2.20
2.50
2.80
And here are the equivalent Australian term deposit rates. Remember, they have deposit insurance guaranteed by the Aussie government. But at these rates, it may not seem like much of an advantage.
 

for a $25,000 deposit
Rating
3/4
mths
5 / 6 / 7
mths
8 - 11
mths
  1 yr  
18mth
2 yrs
3 yrs
Equiv. Aussie banks
 
%
%
%
%
%
%
%
ANZ
AA-
0.05
0.10
0.10
0.15
0.15
0.15
0.15
CBA
AA-
0.08
0.10
0.15
0.30
0.25
0.25
0.25
NAB
AA-
0.08
0.15
0.25
0.30
 
0.30
0.30
Suncorp
AA-
0.40
0.45
0.60
0.65
0.40
0.75
0.80
Westpac
AA-
0.07
0.30
0.20
0.25
0.25
0.30
0.30
Feel better now?