Personal Finance
/
opinion
Interest rates are on the move higher so we review what that means for term deposit savers. One bank is the consistent high offeror, but all banks are now eyeing new marketing efforts to attract funds from retail savers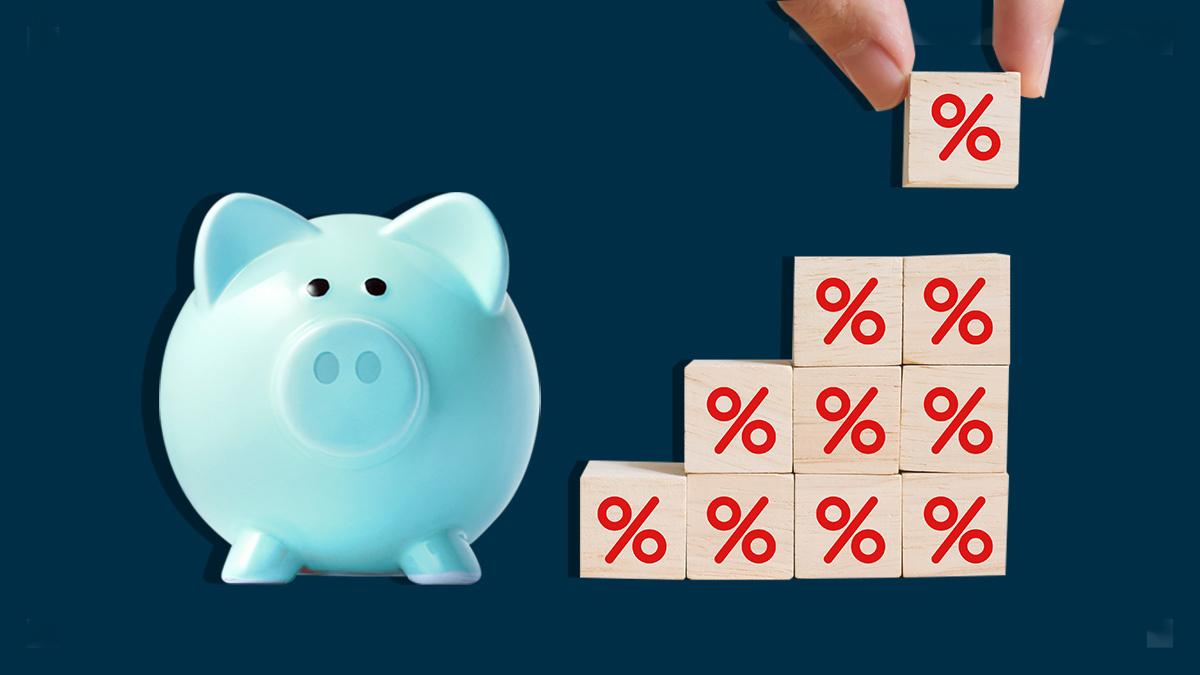 With financial markets coming to accept that the US Fed will be raising rates in 2022, possibly as early as March, they are raising their yield expectations.
And with those raised yield expectations comes the real risk that asset values will fall. That will first impact bond prices.
The one thing that term deposit holders don't have to worry about is a future fall in the principal on deposit. Investors in the money markets have that risk however. Those in the equity markets might have it too. But not TD savers.
'Financial repression'
Term deposit savers do have other pain to contend with - "financial repression", which is where tax-paid returns are lower than inflation. It is real for TD savers. Bond investors might have had low yields but at least the other side of that was rising bond prices. Not so with TD savers.
Now that interest rates are on the way up, the frowns may be less severe. But "financial repression" will still hurt, just not as much.
Governments like "financial repression". That means that they get to inflate away much of what they borrowed. So long as savers don't get too angry (and they usually don't), they will get away with the strategy. Fortunately (for them) there will be little public conversation about it, not only because most media don't understand what is going on, but also most interested groups, including opposition political parties, are more interested in higher spending on promises than ensuring savers nest-eggs are protected. Some will point out that many savers also have benefited from sharp rises in house prices. But they will overlook those who depend most on meagre savings in retirement (or for house buying). These are the savers "financial repression" hurts most.
And of course, there is the little fact that politicians all have big egos and assume that 'their turn' will come to be in government - and then they will need these liabilities to be repressed as much as can be gotten away with.
Wholesale rates are rising
Are wholesale rates really rising? Actually, they are. You may recall they rose fairly steadily though to the end of October, and then flattened out. The suspicion was that markets had priced in what the RBNZ, and the US Fed, had signaled. Or markets became dubious about the signals they were hearing from policymakers. But the big picture is perhaps clearer in 2022 - the US Fed is going to go faster at tapering (winding down its money printing), and maybe even at the same time start raising interest rates.
Today's US consumer inflation expectation data sort of seals the deal - US consumers see rising prices are here for the long run. New Zealand won't escape that, and we have the internal and added pressures of a closed border, so that labour inflation could start to rise quite quickly now. Responding too late now, probably means a later response will need to be even more aggressive and disruptive. The "least regret" is to go now - 'go' in the sense of pushing back up harder against the inflation threats.
Locally, yesterday, wholesale 10 year rates jerked higher, back almost to their highest since 2018. Shorter rates may well follow over the next month or so.
What will retail savings rates do?
So what does this mean for term deposit savers? Probably higher rate offers are coming, especially for terms of more than one year. And the less savers are attracted to these, the higher they might go. All banks are now eyeing term deposit marketing activities in a way they haven't for more than three years. Who knows, but the RBNZ could withdraw its Funding for Lending offer at any time, leaving those institutions with only $7 bln of the $28 bln on offer taken up.
The Government has cut back its bond program, so that will leave some good opportunities to source wholesale fundraising with the lesser competition from Treasury. But nothing beats retail funding for its 'replication'. Once you are in a term deposit, you tend to build on it. Perhaps the pandemic's low rates had savers not roll over their TD's, but the key point is they didn't take the funds out of the bank. When they are at call however, they are attractive targets for other banks to encourage a switch - which is what the upcoming TD marketing campaigns are all about.
One thing that stands out in the table below is that Rabobank is the consistent high rate offeror at present. Their offer rates beat the main banks by between +5 and +20 bps, depending on the term. Other challenger banks also offer better-than-main-banks, but not all do. The other notable point is that the variation between main bank offers is slim.
Savers are showing more willingness to lock up funds in term deposits and presumably these higher rate offers are causing the shift. According the RBNZ data, almost +$600 mln was added to household term deposit balances in November than in October, the largest month-on-month rise since May 2019. But over that period, term deposit balances held by households at banks fell a net -$21.3 bln, so there is a long way to go to recover all that atrophy. However higher offer rates have encouraged a start.
An easy way to work out how much extra you can earn by switching is to use our full function deposit calculator. We have included it at the foot of this article. That will not only give you an after-tax result, you can tweak it for the added benefits of Term PIEs as well. It is better you have that extra interest than the bank.
The latest headline rate offers are in this table.
for a $25,000 deposit

Rating
3/4
mths
5 / 6 / 7
mths
8 - 11
mths
  1 yr  
18mth
2 yrs
3 yrs
Main banks
 
 
 
 
 
 
 
 
ANZ
AA-
1.10
1.50
1.70
2.20
2.20
2.50
3.00
AA-
0.95
1.30
1.55
2.00
2.10
2.50
3.00
AA-
1.00
1.50
1.70
2.20
2.25
2.50
2.75
Kiwibank
A
1.20
1.60
1.65
2.20
 
2.50
2.75
AA-
1.00
1.50
1.65
2.20
2.20
2.50
2.80
Other banks
 
 
 
 
 
 
 
 
Co-operative Bank
BBB
0.70
1.50
1.65
2.10
2.20
2.50
2.80
BBB
1.25
1.65
1.50
1.85
2.00
2.15
2.30
HSBC
AA-
0.85
1.35
1.50
1.85
 
2.25
2.60
ICBC
A
1.15
1.60
1.70
2.25
2.30
2.55
3.05
A
0.90
1.75
1.85
2.25
2.35
2.70
3.15
BBB
1.00
1.65
1.75
2.25
2.25
2.55
3.00
A-
0.95
1.50
1.65
2.20
2.10
2.50
3.00