Personal Finance
/
news
NZ banks unify on anti-scam centre, but say this UK innovation to fight fraud isn't a silver bullet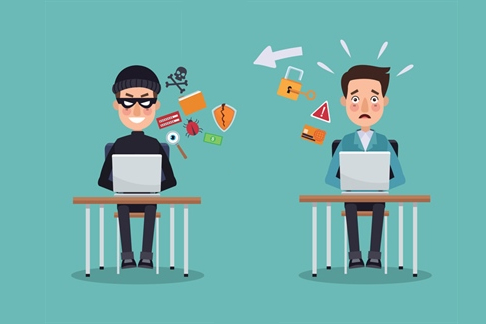 Big bank support for a national anti-scam centre is building, as ASB and BNZ remove hyperlinks from text messages and Westpac says it now has 25% more analysts in its financial crime team than 12 months ago.
There is concern that New Zealand's banking industry has fallen behind counterparts including the United Kingdom and Australia in thwarting financial crimes against their customers.
Financial scams perpetrated against New Zealanders appear to be mounting; a conservative number from the Banking Ombudsman pegged losses from scams at about $200 million a year, while a nationwide crime victim survey found fraud and deception crimes had become the most common offence in the country — despite NZ Police saying most people don't report these crimes.
Name and account-number checking has been suggested, following the UK, which would make it more obvious when people are sending money to dodgy accounts. ANZ chief executive Antonia Watson has publicly supported setting up a national anti-scam centre, such as the one that has been hailed in Singapore for recovering more than $300 million Singaporean dollars on behalf of victims.
Three-out-four of New Zealand's big banks (BNZ, ASB, Westpac) told Interest.co.nz they supported introducing name and account number checking or confirmation of payee, while four-out-four supported setting up a national scam centre or lead agency to run the country's scam response.
ANZ said a system for confirmation of payee such as in the UK adds another layer in the net to catch potential scams, but it had not stopped scams "given how hard scammers work to include banks' processes/security checks into the scam". 
"In 2022 in the UK 114.1 million pounds was lost to investment scams and 31.3 million pounds to romance scams," ANZ said.
BNZ's Head of Financial Crime, Ashley Kai Fong, said BNZ would support the appointment of a lead agency to help coordinate the fight against scams.
However, Kai Fong said privacy laws, market competition rules, and other regulatory considerations would need to be worked through, and any changes would need to be implemented carefully to avoid creating an extra layer of complexity that could slow bank investigations.
"It's crucial that banks are always the first port of call for scam victims as the faster customers get in touch, the sooner we can get the fund recovery process underway, which helps increase the chances of recovering their funds."
At present, there are a number of agencies involved in fraud and scam detection and prevention including the NZ Police, Financial Markets Authority, Department of Internal Affairs, Serious Fraud Office, Computer Emergency Response Team, and Netsafe.
Some action, some conversation
NZ banks have responded to a number of high-profile scam cases where bank customers lost six-figures to scammers including in text message scams or investment scams. BNZ has been the subject of a text scam, and departments such as Inland Revenue and Waka Kotahi are also being impersonated.
ASB and BNZ say they have removed hyperlinks from text messages, while Westpac says it now has 25% more analysts in its financial crime team than 12 months ago and ANZ had introduced its own scam text checking service.
BNZ said it had removed hyperlinks from all text messages, and links were no longer being sent to customers in its marketing, customer communications or system-generated text messages.
The bank said it sent about 15 million texts to its customers each year, the majority of which were system-generated and usually triggered by activities such as an account going into overdraft.
BNZ's Australian parent, National Australia Bank, announced in early July it would no longer send customers hyperlinks in text messages, with Chief Executive Ross McEwan saying the bank's aim was to "make it as simple as we can for customers to know whether a message from NAB is legitimate".
ASB Chief executive Vittoria Shortt said the bank, which also has an Aussie parent — the Commonwealth Bank of Australia  —was removing all links from its text messages.
ASB said it has "been working hard across the business to eliminate the use of links in text messages".
"We expect to complete this work soon."
But none of the banks are shifting away from text altogether, as has been urged by Telecommunications Forum Chief Executive Paul Brislen, who said banks' sending texts were training customers to be susceptible to fraud by text.
He said the telco industry had introduced two-factor authentication for number porting in 2022, monitored scam calling and text notifications and collaborated with the banking and government sector to identify and block scam activity across the telecommunications networks.
BNZ said it was working with New Zealand's three largest telcos to stop scammers based overseas from spoofing its 0800 number.
"To date, through this work we've been able to reduce the cases of BNZ's number being spoofed by 50%."
Westpac NZ's head of Fraud and Financial Crime Operations, Peter Barnes, said the bank occasionally sent SMS and text alerts to customers, such as when details for a saved payee are changed. 
"Features like this can give a customer a heads up on unexpected changes within their online banking."
However, he said Westpac was always reviewing the risks and benefits of the tools used to communicate with customers.
ANZ said text messaging was a convenient and widely accessible way of communicating with its customers, including for two-factor authentication codes.
"At this stage we don't have plans to move away from this, however, we continue to remind customers to be vigilant especially if they receive a text message out of the blue. We would never send anyone an unexpected link to access their banking or download an app."
ANZ launched a new tool called ANZ Fraud Check recently which it said used text messaging to check whether a transaction is legitimate, "and it's had a good response from customers so far".
"Around 70% of customers who received an alert from us responded to let us know if the transaction was legitimate."
ASB has said it would advocate for the adoption of account number and name checking.
Shortt said some things were underway in terms of formation of the anti-scam centre. She said ASB was prepared to help fund a national anti-scam centre and provide staff support. While there were discussions happening about the centre, there was also action.
"Scams and frauds are increasing dramatically as we all know, and the only way that NZ's going to be able to deal with this properly is if we create a coordinated NZ Inc effort. And that has got to be with the government, particularly the [NZ] police, with telcos, with banks, and with some of the big social media platforms like Google and Facebook. It's going to require a collective effort to really address frauds and scams," Shortt said.
But she also sounded a note of caution about name and account-number checking.
"When we look at the UK industry as an example, they've got things that are talked about here like name matching but their fraud and scams have escalated even further."
Shortt said ASB was very supportive of an industry-backed scheme to bring in confirmation of payee, which was being discussed with bank-owned payments system Payments NZ.
"In the UK they have that scheme for all banks and it still hasn't stopped the rate of increase for frauds and scams, which doesn't mean it's not a good thing to do. But I think we've got to go after the biggest beneficial option which I think is the centralised capability."
Shortt said ASB was leading on a fraud prevention initiative, and "we'd like Payments NZ to lead on another".
"There are different natural leaders depending on a solution."