David Chaston looks at the terms, conditions and rates of bonus savers and comes to the conclusion they're a good deal for those who stick to the savings plan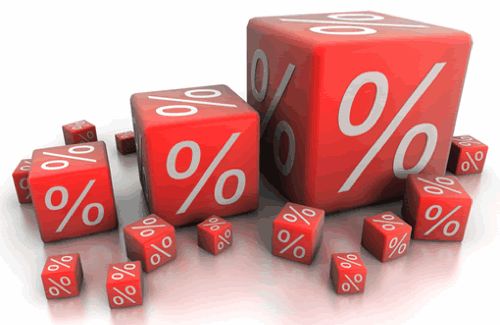 By David Chaston
Five main banks offer 'bonus saver' accounts where extra interest can be earned by agreeing to terms where you make a minimum deposit each month, and make no withdrawals.
These accounts have been marketed as an incentivised way to save, one where 'the bank helps encourage savings'.
Traditionally, the base interest rate in these accounts was set at a 'normal' level, and the 'bonus' was an extra.
However, the longer these accounts have existed the greater the twist to enhance the 'bonus' at the expense of the 'normal' base rate.
A new twist
In fact, this week has seen another bank succumb to embellishing the twist.
BNZ has changed and reduced its 'base' interest in its Rapid Save account to a nominal 0.25% p.a. from an already low 1.00% p.a., and raised its 'bonus' interest to 4.25% from 3.05%. All up, the BNZ Rapid Save account now returns a very respectable 4.50% p.a. - provided you abide by the 'deposit-and-no-withdrawal' terms.
BNZ is actually responding to settings other banks have adopted; it is not the first to this party.
ANZ pays only 0.10% 'base interest' on its Serious Saver, and has a bonus of 4.40%, giving a total potential return of 4.50%. The National Bank has identical arrangements for its eSaver account.
Westpac offers 0.25% as its base rate for its Bonus Saver account; its 'bonus' rate is currently 3.75%, giving a total return of 4.00% p.a.
Kiwibank has an incentive saver account too, one they call their 'Online call account'. But they have maintained the reverse approach, offering 2.40% as the base rate, and embellishing it by a 'bonus' of 0.75%, for a total return of 3.15%.
SBS, The Co-operative Bank, and TSB all also offer their versions of a 'bonus saver' account. SBS has adopted the 'low base' pricing structure, while the other two use the traditional structure with a normal base rate and a more modest bonus.
Marketing the 'bonus' portion heavily has become a fundamental part of the pitch to attract more funds to these accounts.
But are you getting the bonus?
But missing one of the two key terms is costly - the 'bonus' interest is not earned for the whole month. And of course, the bank avoids paying that interest in the month you withdraw the funds when you come to use them for the purpose you signed up for the account.
You can avoid those risks by using an unrestricted online savings account and unusually there are currently some options that pay equivalent interest - without the limitations.
For example, RaboDirect is offering new customers 4.50% for their High Interest Savings Account. That rate actually only applies for the first four months and then will revert to their normal online call account rate of 3.40%. (It seems pretty tough on their loyal extisting customer base that the higher rate doesn't apply to them.) But at least both accounts earn interest on any variable balance right up to the time to withdraw.
ASB's Fast Saver account is similar although they pay interest from the first $1 at 3.15% p.a.
Understanding how the rules of these accounts will play out for you is something anyone considering using them must consider.
For example, if you are saving for a holiday that will happen in say six months may mean you only effectively get five month's interest in some of these 'bonus saver' accounts because when you use the funds you break one of the key requirements of the account.
On the other hand, many people appreciate the fierce discipline some of the heavily twisted bonus saver accounts enforce.
And if you can live by the rules, interest earnings of 4.50% 'at call' are attactive these days - in fact, most banks aren't offering much more than this for a one year term deposit.
All e-saver interest rates, along with their tiers and terms, are set out on this page »