Travel insurance claims denials top the list of complaints for new dispute resolution board, officials warn travelers to read the fine print first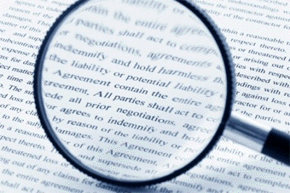 By Amanda Morrall
Travellers are being warned against buying insurance without understanding what it does and doesn't cover following a number of related complaints investigated by Financial Services Complaints Ltd (FSCL) staff.
The FSCL, which dealt with 92 complaints across a range of financial service sector players in the past 12 month, said rejections on travel insurance claims top the list of grievances it had to deal with. They made up about one-third of the total complaints helping to boost the FSCL's case load by about 400% in its second year of operation.
CEO Susan Taylor said the volumes of complaints in this area should serve as a warning to travellers to do their homework before they buy insurance. She said coverage on "free" insurance built into credit cards was particularly thin and in most cases below the expectations of customers using it.
Common travel mishaps involving theft or loss, for example leaving your handbag under a towel at the beach and having it stolen, or losing a wallet in a taxi, or leaving a camera at a cafe "tip-toed" the fine line for claims coverage, she warned.
Age and time limits built into policies also resulted in claims being legitimately rejected by insurers. However, the two biggest areas for claims rejections had to do with pre-existing medical conditions and baggage or items "lost while unsupervised.''
In one case, a claimant who had their bag taken from the cargo hold of a bus by another traveller, was turned down for coverage because they weren't supervising the bags as per the contractual agreement in the policy.
Of the cases it investigated in the past year, Taylor said around 40% were settled through negotiations. Around one-third ended up being withdrawn by the complainants after a determination by the FSCL that they wouldn't be upheld.
The FSCL came into being two years ago as part of the new regulatory regime governing the financial services sector. The FSCL has 5,000 participants from across a range of professions including financial advisers, finance companies, insurance companies, credit unions, trustee companies, card issuers, insurance and mortgage brokers who are required, by law, to be part of a dispute resolution scheme. Their involvement in the scheme means their customers have a third party to go to if they believe they've been wronged.
Despite the growing volume of complaints from 20 in its first year of operation to 92, Taylor said members of the public, by and large, were not aware they had a recourse for complaints.
Rulings made by the FSCL with respect to claims applications are binding on insurers and other parties who it rules against. However consumers are able to appeal decisions not in their favour to court, the Dispute's Tribunal or another complaint resolution body.
An outcome from a dispute can include but is not limited to financial compensation. A dispute resolution scheme can also order an apology or request of a  member changes to their business practice.
For more on the financial dispute's resolution process click here.