'Tis the season to get your financial house in order. Amanda Morrall looks at five matters for financial housekeeping as 2012 comes to a close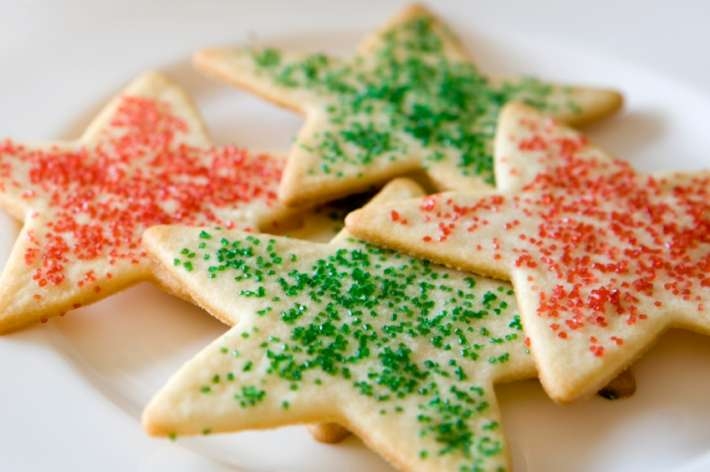 By Amanda Morrall
Hard to believe 2012 is almost behind us. With the silly season at our doorstep and only four weeks left in the year, now is a good time to do a review and put into motion some goals, restraints and structures to make 2013 as financially fruitful as possible.
Here's five suggestions to get your financial house in order. If you get overwhelmed by all five, do just one this weekend and work your way through the list before 2013.
1) Budget
If your circumstances are changing in 2013, or even if they aren't, take some time to evaluate your outgoings and incomings, prune the unnecessary spending and find creative ways to grow your income. There are no shortage of free budgeting spreadsheets and apps available, but for the ultra lazy here's a link to one such resource on offer from Westpac. Another one I like is the Money Planner calculator from Sorted.org.nz.
2) Specific savings goals
Banking all that money for the sake of it without having any identified goals is aimless. Reflect on your short, medium and long-term goals and attach some specific figures to them along with a plan on how to achieve these targets. Check your bank for any savings tools or resources they have and incorporate them into your banking routine. ASB's Save the Change (which rounds up purchases to an amount of your choosing and directs the excess into your nominated savings account) is a goodie. Westpac's Impulse Saver app is another good way to save when the mood strikes you. However, the best method by far is establishing a fixed amount to come off your pay cheque and adjusting your spending around that, assuming you have already calculated your essentials.
3) Investing
I know some of you aren't big fans of the Government's partial privatisation plan for our state owned entities. Perhaps you'll be encouraged by recent analysis of the NZX50 (reported yesterday by Radio NZ). Share broker Forsyth Barr crunched the numbers and found that an investor who went into NZ shares during the global financial crisis in 2009 would have made an average annual return of  around 14% over the past four years. The estimated return includes share price gains and dividend growth and is second in performance only to the Australian share market, finishing ahead of U.S., Japanese and British sharemarkets even. You can listen to the full report here by Radio NZ's economics correspondent Nigel Stirling.
Once again, here's the link to the Government share offer website which has an  A-Z guide for investors.
4) Retirement
How much will you need for retirement? That depends on what kind of lifestyle you want. If you are satisfied with a bare bones, no frills existence, then perhaps you'll be able to make due on New Zealand Super alone (although I wouldn't bank on the rates staying what they are now). See chart below.
Category

Weekly rate

Fortnightly payment (net)

Gross

Net

Single, living alone

$400.07

$348.92

$697.84

Single, sharing

$367.45

$322.08

$644.16

Married person or partner in a civil union or de facto relationship

$302.40

$268.40

$536.80

Married or in a civil union or de facto relationship, both qualify

Total

$604.80

$536.80

$1,073.60

Each

$302.40

$268.40

$536.80

Married or in a civil union or de facto relationship, non-qualified partner included on or after 1 October 1991

Total

$572.58

$510.18

$1,020.36

Each

$286.29

$255.09

$510.18

Married, non-qualified partner included before 1 October 1991

Total

$604.80

$536.80

$1,073.60

Each

$302.40

$268.40

$536.80

Qualified partner in rest home with non-qualified partner in the community

$287.56

$256.19

$512.38

Hospital rate

$47.31

$42.38

$84.76
Take a moment to calculate how much you could potentially have in your KiwiSaver account by age 65 here. See how the amount squares with your desired lifestyle and financial requirements, which you can also calculate here on Sorted's website.
5) Net worth
Finally, to help measure the gap between what you've saved and how far you need to go, take some time to calculate your net worth, the difference between your assets and liabilities. You can read more about net worth and why it's important in this previous story I did, or go directly to the calculator, also on Sorted's website here.
To read other Take Fives by Amanda Morrall click here. You can also follow Amanda on Twitter @amandamorrall