Research from iconic investment bank says gold could reach US$1,900 by the end of 2013, or fall to US$1,625 by the end of 2014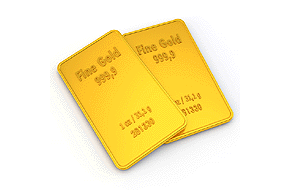 Goldman Sachs says that if US growth falters in 2013 the gold price could rise to US$1,900 per ounce.
Gold opened trading today at US$1,690 per ounce; in local currency that is NZ$2,012 per ounce where it has been hovering for some time.
The investment bank says in a research note released late last week that gold prices reacted less to easing that did not require Fed balance sheet expansion, such as its Operation Twist program, than to announcements of easing through expanding its balance sheet.
It said its forecasts for higher gold prices in recent years had been motivated by ultra-low real interest rates and central bank gold buying, which last year hit its highest since the mid-1960s at 455 tonnes.
But not all announcements of quantitative easing measures, a form of loosening monetary policy, had driven price spikes, it said.
With risks to US economic growth outlook still elevated, especially given the uncertainty around the debt ceiling debate, calling a price peak was "a difficult exercise."
"The uncertainty associated with these issues, combined with our economists' forecast for weak U.S. GDP growth in the first half of 2013 following the negative impact of higher taxes will push gold" to the three-month target," they wrote.
Having said that, Goldman's own growth forecasts for the US economy are fairly positive, and on that basis it has cut its own forecasts for the gold price to US$1,800 per ounce.
"Medium term ... the gold outlook is caught between the opposing forces of more Fed easing and a gradual increase in real rates on better US economic growth," they said in the report.
If the US growth continues and the Fed pulls back from its interventions, it sees the prices of the precious metal fall in 2014, ending at about US$1,625 per ounce.
At current exchange rates of NZ$1 = US$0.8400, that would price the metal here at NZ$1,935/oz
If our exchange rate continues its rise, as many observers expect if the New Zealand authorities maintain their hands-off approach, it could reach NZ$1,800/oz at NZ$1 = US$0.90.
On the other hand, if Goldman's price forecasts eventuate at the end of 2014 and the New Zealand dollar falls, say to NZ$1 = US$0.65, then the local price would hit NZ$2,500/oz.
Or Goldman Sachs could be completely wrong with their forecasting.
------------------------------------------------------------------------------------------
You can find detailed, up-to-date pricing for gold coins, bars/bullion, and gold scrap, all in both NZ$ and US$, here »
------------------------------------------------------------------------------------------