Letting go of money; Why buy and hold not longer cuts it; Googling your way to better returns; Tracking the NZ Super Fund performance; Cutting holiday costs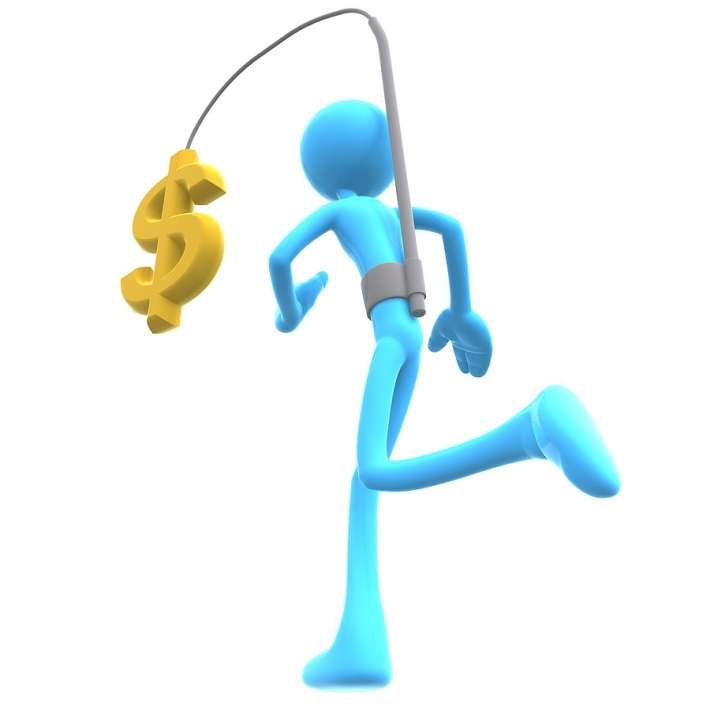 By Amanda Morrall
1) Just let go
Yesterday as I was enjoying a walk on the beach with my eldest son, we started discussing the future; specifically where he would go to university.
He's only 10 but he's already mind mapping a decade ahead. My response to his queries about what university to attend centred around his interests. My rationale was that he should seek out the university best suited to his needs and academic interests.
In a more sophisticated version of the "why, why, why" line of questioning, we explored "best universities", how much they cost and what job would earn him the most money. He's already determined to earn alot of it.
Being me, I enjoined him to think first and foremost about what "gifts" (his natural abilities and talents) he had to offer, what he enjoyed doing and what would make him happy. All big questions for a 10 year, I know.
By the end of our walk, my boy decided that he would entertain being a lawyer because he loves to negotiate, persuade, argue and think an argument through to its logical conclusion (he once told me heaven would be a boring place to end up if he didn't have any problems to solve) and he reckoned he could get well paid for doing so. I didn't disagree.
He also decided that in his spare time he would play ice hockey because he's mad about it and recognises that becoming a National Hockey League player living and growing up in NZ might be a bit of stretch. Not merely satisifed with work and a hobby that he loved, he also decided on a third plank; writing in his spare time for fun and or financial gain.
I don't doubt this kid will go far in life not simply because he has a lot going for him but more so because he believes he can and has the drive - both of which in my humble opinion are keys to "success."
Incidentially, I came across this piece today via youngadultfinances.com on the 9 principles of success. 
One of the 9: "letting go of money as your primary motivation." I couldn't agree more.
2) Buy and hold no more
Warren Buffett, the grand poobah of the investment world, is renown for his buy and hold strategy. It's obviously served him remarkably well. But will this strategy continue to deliver as well in the future as it has in the past? Many, including our well respected top performing KiwiSaver fund manager Brian Gaynor say no. For more on why buy and hold is losing it's appeal, check out this piece from Investopedia.com.
3) Googling your way to better returns
Researchers at Warwick Business School have found a new use for Google. Specifically, they've found that search terms can be used to predict the direction of the stock market.
As Globe and Mail market blogger David Berman explains in this video piece for the paper's website, a surge in the entry of such words as "stocks, portfolio and economics" acts as a harbinger for market pull backs.
Conversely,  the less frequently searched these words, the greater the optimism of investors and thus buoyance of the markets.
In case you skip the video, here's a juicy nugget: "If you'd based your investment decisions on the rise or fall of the word debt between 2004 and 2011 you could have seen market returns of 326%, compared to average 16% returns over the same period of time.''
But here's the rub: as soon as a wider base cottons onto these kind of market beating technologically assisted tricks and tactics, they blow the patterns. If you're an average investor chasing higher returns by these means, it's a fool's game.
4) NZ Super Fund performance
I have grave doubts about the sustainability of the NZ Super Fund given Government's continued denial of the demographic timebomb ahead and its refusal to consider raising the age of eligibility as a means of preserving the pension in its current form.
Separately, fund managers of the NZ Super can't be faulted for doing a cracker job of managing the NZ$22 billion pool of money. As well as providing a very decent return since inception (of 8.53% p.a.), one of the things I appreciate about the fund's managers and administrators is their efforts to make the financial information itself both accessible and easy to read. See for yourself. Here's a link to the fund's latest monthly performance results, complete with charts and graphs that won't put you sleep.
Key points:
Fund size as at 31 March 2013: $22.11 billion

Return since inception: 8.53% p.a.

12 month return: 16.29%

March return: 1.76%
5) Cutting holiday costs
Finally, here's some travel cost cutting tips to take home from the Guardian Money travel editor Patrick Collinson.  
One of his many tips is never exchanging your money at the airport. Total rip off. If you want to see where you'll get the best rate among the banks before you leave home, check out this nifty calculator by interest.co.nz.
Like what you've read? You'll enjoy the book better. Here's how to order a copy of Amanda's book Money Matters: Get your Life and $ Sorted. The book is also available in ebook format as well via Amazon and is replete with hyper links to help you get your finances in order. 
You can also follow Amanda on Twitter @amandamorrall; check out her previous Take Fives here; Find out what she's up on on her own blog here.