Greens' Russel Norman calls for 'secrecy loopholes' in NZ foreign trusts to be closed as NZ appears on global financial secrecy list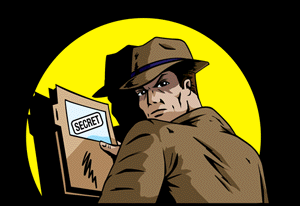 New Zealand has been ranked 48th in an international financial secrecy survey topped by Switzerland, sandwiched between Ireland and Gibraltar.
The authors of the Financial Secrecy Index, at the Tax Justice Network, have given New Zealand 52 secrecy points out of the possible 100, placing it in the lower mid-range of their secrecy scale. They say New Zealand accounts for less than 1% of the global market for offshore financial services, making it a "tiny player" compared with other secrecy jurisdictions.
"New Zealand's 52% secrecy score shows that it must still make major progress in offering satisfactory financial transparency. If it wishes to play a full part in the modern financial community and to impede and deter illicit financial flows, including flows originating from tax evasion, aggressive tax avoidance practices, corrupt practices and criminal activities, it should take action on the points noted where it falls short of acceptable international standards."
Green Party Co-leader Russel Norman said New Zealand's appearance on the list meant the country's international reputation as a transparent and well-regulated financial services centre had taken another step backwards.
"Our secretive foreign trust regime and lax company registration requirements are damaging our international reputation," said Norman. "Anonymous shell companies and secret trusts are one of the most common ways of moving tainted money into the banking system. New Zealand's foreign trust regime offers a legal vehicle for foreign criminals to hide wealth."
"Our lax standards and enforcement around company registration and resident directors continue to be exploited to register anonymous shell companies to facilitate crime, tax evasion, and fraud," Norman added.
A total of 82 countries or jurisdictions feature on the list. The authors say the United Kingdom is the most important global player in the financial secrecy world , despite only ranking 21st. The Tax Justice Network describes itself as an independent organisation launched in Britain dedicated to research, analysis and advocacy on tax and regulation.
"While the UK itself ranks only in 21st place, it supports and partly controls a web of secrecy jurisdictions around the world, from Cayman and Bermuda to Jersey and Gibraltar. Had we aggregated the entire British network it would easily top the index, far above Switzerland," they say.
According to the Financial Secrecy Index, the key financial secrecy indicators and the performance of New Zealand are:
1. Banking Secrecy: Does the jurisdiction have banking secrecy?
New Zealand does not adequately curtail banking secrecy.

2. Trust and Foundations Register: Is there a public register of trusts/foundations, or are trusts/foundations prevented?
New Zealand partly discloses or prevents trusts and private foundations.

3. Recorded Company Ownership: Does the relevant authority obtain and keep updated details of the beneficial ownership of companies?
New Zealand does not maintain company ownership details in official records.

KEY ASPECTS OF CORPORATE TRANSPARENCY REGULATION – New Zealand.

4. Public Company Ownership: Does the relevant authority make details of ownership of companies available on public record online for less than US$10/€10?
New Zealand partly requires that company ownership details are publicly available online.

5. Public Company Accounts: Does the relevant authority require that company accounts are made available for inspection by anyone for a fee of less than US$10/€10?
New Zealand does not require that company accounts be available on public record.

6. Country-by-Country Reporting: Are all companies required to comply with country-by-country financial reporting?
New Zealand does not require country-by-country financial reporting by all companies.

EFFICIENCY OF TAX AND FINANCIAL REGULATION – New Zealand.

7. Fit for Information Exchange: Are resident paying agents required to report to the domestic tax administration information on payments to non-residents?
New Zealand requires resident paying agents to tell the domestic tax authorities about payments to non-residents.

8. Efficiency of Tax Administration: Does the tax administration use taxpayer identifiers for analysing information efficiently, and is there a large taxpayer unit? New Zealand uses appropriate tools for efficiently analysing tax related information.

9. Avoids Promoting Tax Evasion: Does the jurisdiction grant unilateral tax credits for foreign tax payments?
New Zealand partly avoids promoting tax evasion via a tax credit system.

10. Harmful Legal Vehicles: Does the jurisdiction allow cell companies and trusts with flee clauses?
New Zealand partly allows harmful legal vehicles.

INTERNATIONAL STANDARDS AND COOPERATION – New Zealand

11. Anti-Money Laundering: Does the jurisdiction comply with the FATF recommendations?
New Zealand does not comply with international anti-money laundering standards.

12. Automatic Information Exchange: Does the jurisdiction participate fully in Automatic Information Exchange such as the European Savings Tax Directive?
New Zealand does not participate fully in Automatic Information Exchange.

13. Bilateral Treaties: Does the jurisdiction have at least 46 bilateral treaties providing for information exchange upon request, or is it part of the European Council/OECD convention?
As of 31 May, 2012, New Zealand had less than 46 tax information sharing agreements complying with basic OECD requirements.

14. International Transparency Commitments: Has the jurisdiction ratified the five most relevant international treaties relating to financial transparency?
New Zealand has partly ratified relevant international treaties relating to financial transparency.

15. International Judicial Cooperation: Does the jurisdiction cooperate with other states on money laundering and other criminal issues?
New Zealand partly cooperates with other states on money laundering and other criminal issues.
Meanwhile, Norman said National had done nothing to address the secrecy of New Zealand's foreign trust regime and been slow to close company registration loopholes.
"As a result, New Zealand was struck off the EU 'White List' in 2012 adding additional costs to New Zealand exporters doing business in Europe," said Norman.
The Greens have offered to support the passing of the Companies and Limited Partnerships Amendment Bill, Norman added, which having been introduced in October 2011 hadn't been a priority under National since ex-Commerce Minister Simon Power left Parliament.
The Bill will force New Zealand registered companies operating overseas to have a New Zealand resident director. Commerce Minister Craig Foss told interest.co.nz in in a Double Shot interview in September he hoped to progress the Bill, which had its second reading in the House in July, by year's end.
Norman's law
Norman also says he has drafted a new law to address "secrecy loopholes" easily abused in the New Zealand foreign trust regime.
"Transparency is the best remedy to ensure New Zealand foreign trusts are not being misused," said Norman. "I have drafted non-controversial legislation that will impose a more rigorous registration and disclosure regime on New Zealand foreign trusts, effectively removing the secrecy provisions that make them so attractive to criminals and tax cheats."
"These measures will help restore international confidence in New Zealand's reputation as a well-regulated and transparent place to invest and trade."
The Financial Action Task Force (FATF), an inter-governmental body established by the Group of Seven (G7) that sets policies and standards on anti-money laundering and combating terrorist financing, last month removed New Zealand from what it described as a follow-up assessment list. This comes after the Anti-Money Laundering and Countering the Financing of Terrorism Act (AML/CFT Act) took effect from June 30.
However, one area FATF still wants to see more progress on is dealers of precious metals and stones, and company service providers such as lawyers, accountants and real estate agents, becoming subject to AML/CFT requirements.