Banking Ombudsman says enquiries and complaints rose 10% in first half-year but disputes fell 27%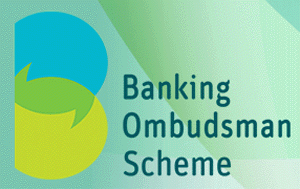 Banking Ombudsman Deborah Battell says half-year statistics at the dispute resolution service show enquiries and complaints from bank customers rose 10%, although the more serious dispute numbers dropped 27%.
In the organisation's latest email update Battell says half-year (the six months to December 31) statistics show enquiries and complaints rose 10%. Complaints are issues raised with the Banking Ombudsman that are referred onto banks. And enquiries are where the Banking Ombudsman's office gives the enquirer some information, or asks for more information, before referring the complainant to their bank.
In contrast half-year dispute numbers fell about 27% versus the same period of the previous year. Disputes are complaints that have been through a bank's internal complaints process and been unable to be resolved. They go to the Banking Ombudsman for investigation or resolution.
"Lending, particularly for property, continues to be the biggest single generator of complaints and disputes but some things have changed from the 2012/13 year; On an annualised basis, lending-related complaints have increased by 11% while lending-related disputes have declined by 13%," says Battell.
"This is a puzzling result in an improving economy, and we'll be looking to see whether these complaints convert into an increase in disputes further down the track, or whether this is a temporary blip."
See our story on the Banking Ombudsman's last full-year here.