Veda says Generation Y is turning to personal loans for cars and consumer goods because they feel locked out of the housing market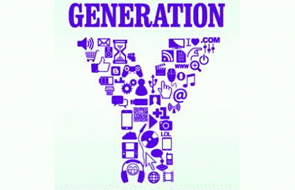 Anecdotal evidence suggests Generation Y feels "locked out of the housing market", resigned to being renters for the foreseeable future, credit bureau Veda says.
Veda's managing director John Roberts says the company's first quarter data shows a 32.6% drop in mortgage enquiries from Generation Y versus the first quarter of 2013, following on from a 27.2% fall in the October to December quarter last year.
"Anecdotal evidence suggests that this generation now feels that they are locked out of the housing market and are destined to be renters for the foreseeable future," Roberts says. "Based on this, they are in the market upgrading cars and buying other consumer durables to enhance a lifestyle that home ownership would normally offer."
Personal loan applications rose 12.5% in the March quarter with the biggest growth coming from Generation Y at 14.1%.
Mortgage applications from Generation X fell 13.5% in the first quarter, following a 17.2% drop in the fourth quarter of last year. Roberts said Generation X recorded a 12.6% first quarter rise in personal loans.
The Reserve Bank introduced restrictions on banks' high loan-to-value ratio (LVR) residential mortgage lending from October 1 last year. This means only 10% of banks' new lending flows can be loans where the borrower doesn't have equity or a deposit worth at least 20% of the house purchase price.
 "Analysis of credit applications following a mortgage application would suggest that a percentage of this group are using unsecured loans to assist funding the required deposit for home ownership with the new loan to equity rules," says Roberts.
"This could have an impact on credit fragility. If there are any significant adjustments in interest rates, as predicted by most financial commentators, over the next couple of years then rate rises on more costly unsecured finance could place stress on family finances. "
In terms of the percentage noted above using unsecured loans to help get house deposits together, Roberts says this is "theory based on the trend." Veda plans to analyse this further and next quarter might be in a position to provide detail.
Overall Veda said personal loans rose 12.5% in the first quarter, hire purchase applications rose 4.3%, and credit card applications rose 4.1%. Housing loan applications fell 6.4%.
"There is not only a strong recovery in the credit demand cycle with some of the strongest increases seen since the global financial credit crisis, there are also some emerging trends that will impact on the credit quality of New Zealanders as the economy grows through this economic recovery cycle," Roberts says.