CEO David Hisco says ANZ will monitor peer-to-peer lending but warns P2P might not be as easy as it looks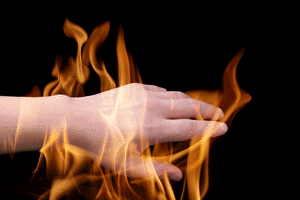 By Gareth Vaughan
CEO David Hisco says ANZ staff will monitor peer-to-peer (P2P) lending when it gets underway in New Zealand, but suggests P2P might not be as easy as it looks.
"We just want to monitor it and see how it goes," Hisco told interest.co.nz in an interview.
"I think there's a reason for why banks exist. Other people try and lend money here and there, but generally they don't have the scoring systems...And then there's the issue of if you get too big you'll be heavily regulated. You won't be allowed to run around and do what you like."
"So I think it's probably not as easy as it looks and it'll be interesting to see how it all pans out. And I'm sure somebody will make a lot of money out of it, and somebody will lose a lot of money out of it," Hisco said.
The Financial Markets Authority (FMA) has been empowered by the Financial Markets Conduct Act, which came into force on April 1, to issue P2P lending licences and is currently considering the first two applications from Harmoney and Lendit. P2P lending licences granted by the FMA will enable successful applicants, as intermediaries, to run websites matching borrowers with lenders and charge fees for doing so. See more on P2P here.
However, Hisco is sceptical.
"I'm probably a bit old fashioned, but lending money is not an easy game or else everyone would be into it. You tend to find out how good you have been at it a long time after you have been doing it, it's just the way it works," said Hisco.
So you could do peer-to-peer lending for a year or so and think it's going really good, and then all of a sudden you find you're not being repaid. And it costs an awful lot of money sometimes to find out how good you are at this."
"So I'm not saying it won't work, but I'll sit back and watch how it goes and I won't be surprised if some people get their fingers burnt," added Hisco.
This article was first published in our email for paying subscribers. See here for more details and to subscribe.