The FMA says it has received 2 NZ peer-to-peer lending licence applications to date as Packer & Murdoch eye stake in Aussie lender part owned by Westpac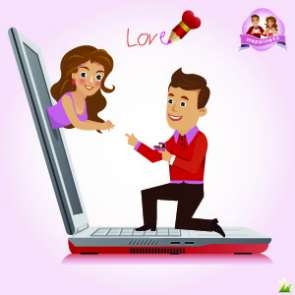 By Gareth Vaughan
The Financial Markets Authority (FMA) has received two applications from companies keen to become peer-to-peer lenders.
The FMA has also received four applications from companies wanting to be crowd funders, with one of these, Lendit, doubling as a peer-to-peer licence applicant. The other peer-to-peer applicant to date is Harmoney.
Lendit's sole director is John Walley, CEO of the New Zealand Manufacturers and Exporters Association. Entrepreneur Selwyn Pellett is a Lendit shareholder alongside Walley and others.
Harmoney's CEO and controlling shareholder is Neil Roberts, a financial services industry veteran who has previously worked as head of sales and business development at Flexigroup in Australia, general manager at Pacific Retail Finance which was bought by GE Finance and Insurance in 2006, and sales manager at AGC Finance.
Elaine Campbell, the FMA's head of compliance monitoring, told interest.co.nz in April once licence applications were received, decisions on whether licences were granted would take weeks, rather than months. Harmoney chairman Rob Campbell last month said the firm hopes to be up and running by July.
In terms of expressions of interest, an FMA spokeswoman says 12 have been received from would-be crowd funders, and four for peer-to-peer lending. The FMA has the power to grant both peer-to-peer lending and crowd funding licences under the Financial Markets Conduct Act, which was passed by Parliament earlier this year.
Other companies planning to apply for peer-to-peer lending licences include Lending Crowd, which has been launched by Wayne Croad the managing director and 70% owner of finance company Finance Direct, and the Sharing Shed. British peer-to-peer lender RateSetter, currently setting up operations in Australia, is also interested in entering the New Zealand market, as is Australia's SocietyOne, which was co-founded by its chief operating officer Greg Symons who is best known in New Zealand as founder and CEO of both Hopscotch Money and Financial Administration Services.
The Australian Financial Review reported yesterday that James Packer and Lachlan Murdoch may invest "millions of dollars" in a stake in SocietyOne, which is minority owned by Westpac after the bank sank A$5 million in earlier this year via venture capital fund Reinventure Group.
Peer-to-peer lending licences granted by the FMA will enable successful applicants, as intermediaries, to run websites matching borrowers with lenders and charge fees for doing so. As Campbell says; "It's a bit like an online dating service. Essentially what they are doing is introducing people wanting to lend money to people wanting to borrow money."
The principal purpose will be to match lenders with borrowers seeking loans for personal, charitable, or small business purposes, plus debt consolidation. Would-be peer-to-peer platform operators are promising double digit interest rates for investors and lower interest rates than bank rates for borrowers.
Crowd funding licences will allow successful applicants to act as an intermediary between companies making an offer of shares and investors by providing the facility where the offer can be made to the public.
This article was first published in our email for paying subscribers. See here for more details and to subscribe.