Harmoney the first peer-to-peer lender to obtain a licence from the FMA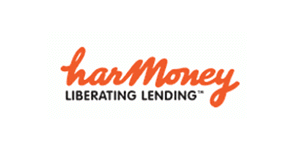 The Financial Markets Authority (FMA) has granted New Zealand's first peer-to-peer lending licence to the Auckland-based Harmoney.
Online peer-to-peer lending, or payments, platforms - as intermediaries - will match lenders with borrowers seeking loans for personal, charitable, or small business purposes and receive fees for doing so. Harmoney's one of a handful of companies that has said it would be applying to the FMA for a licence. The applicants are pledging lower interest rates for borrowers, and substantially higher rates for investors than those offered by bank deposits. Banks' personal loans, credit card business and deposits are in their sights.
The passing of the Financial Markets Conduct Act last year enabled the development of peer-to-peer lending in New Zealand. See all our stories on peer-to-peer lending here.
"This is a new service for New Zealand that brings new opportunities for lenders and borrowers. Peer-to-peer lending has already proved popular in Europe and US, and we've been able to build on that experience," said Elaine Campbell, the FMA's director of compliance.
The FMA has been tasked with licensing peer-to-peer lending services to help facilitate new capital-raising opportunities in New Zealand. It is also part of the Government's business growth agenda.
"FMA's role is to regulate the companies providing peer-to-peer lending services. The service has great potential but lenders should also realise the risks are greater than putting money in a bank.  Lenders can lose money or not get the interest they expect if borrowers fail to repay the loans," Campbell said.
"To meet the required standards, service providers must provide clear disclosure for lenders and have fair, orderly and transparent processes around how they deliver their service. Applicants must also demonstrate they'll meet minimum standards of conduct. We are available during the process to help potential licensees understand their obligations," said Ms Campbell.
"Harmoney has shown itself capable of delivering the service and demonstrated how it intends to comply with its obligations as a licensee," Campbell added.
'Shake up New Zealand's personal lending market'
Neil Roberts, Harmoney's CEO, founder and controlling shareholder, has a background that includes being head of sales and business development at Flexigroup, and was general manager at Pacific Retail Finance, which was bought by GE Finance and Insurance in 2006. See our video interview with Roberts here.
"We couldn't be more excited to lead the charge and shake up New Zealand's personal lending market with a new competitive and technologically advanced investment and lending platform. We appreciate how well the Financial Markets Authority has managed the regulatory process," said Roberts.
"We look forward to announcing more as part of Harmoney's official launch date which is not far away and until then we will be working to fine tune systems and our exciting new lending platform."
"Harmoney has a fully compliant online platform that automates the process of investing and borrowing. The system is fast, easy to use and offers a marketplace in which to transact with bank grade security," Roberts said. "This investment in people and systems has paid off with Harmoney being the only peer to peer platform in New Zealand to obtain licensed status," Roberts added.
Campbell told interest.co.nz Harmoney had a couple of minor conditions attached to its licence that it must satisfy around confirmation of certain directors.
"And (then) they are good to go. From a regulatory perspective they (Harmoney) have met the mark," said Campbell.
The FMA's role has it licensing peer-to-peer lending services and monitoring their ongoing compliance with legal obligations and licence conditions. Borrowers using the service will not be individually checked by the FMA. But Campbell said the Financial Markets Conduct Act prohibits borrowers from making false or misleading statements, or unsubstantiated claims. 
"Peer-to-peer lending services must exclude borrowers from using the service if they have reason to believe the borrower is in breach of these obligations," said Campbell. "The peer-to-peer lending service must be a member of a dispute resolution scheme, which customers can use at no cost, and must also have a complaints handling process."
"Under the regulations, borrowers are limited to raising no more than $2 million in any 12-month period through peer-to-peer lending services. This limit applies to both business and consumer borrowers – although individual service providers may impose lower limits on the amount that may be borrowed. The regulations don't impose any limits on the amount lenders can lend, although some service providers may impose limits. Lenders should remember they may not be able to withdraw their money at short notice," Campbell added.
The FMA has also made this information available;  Tips for lenders and borrowers – a Guide to Peer-to-Peer lending. And; How to apply for a peer-to-peer licence.
And here's Harmoney's press release.