NZ in the slow lane alongside Australia in implementation of global initiative to 'end banking secrecy as we know it'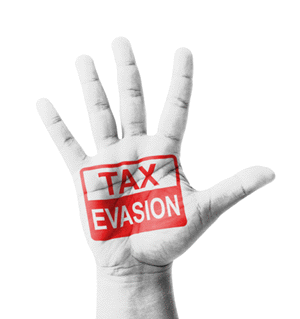 In a move that will please the country's banks, Revenue Minister Todd McClay has parked New Zealand in the slow lane alongside Australia in the implementation of a major global push to crack down on tax evasion.
McClay said today New Zealand's timetable for participation in the so-called global automatic exchange of information (AEOI) aimed at cracking down on tax evasion would be aligned with Australia's.
"New Zealand intends to align its timetable with Australia's and begin exchanging information on a voluntary basis from 2018, aiming for mandatory reporting in 2019. This will give New Zealand's financial industry enough time to comply with the initiative," said McClay.
"The automatic exchange of information initiative will set a global standard for sharing information. It will operate much like the recently introduced US Foreign Account Tax Compliance (FATCA) Act where financial institutions will provide information on account holders' financial assets to their local tax authority."
The AEOI involves the Group of 20 (G20) and Organisation for Economic Co-operation and Development (OECD). The OECD describes the initiative as a "step-change" in tackling and deterring cross-border tax evasion.
As reported by interest.co.nz in September, an OECD Secretary-General report to G20 finance ministers noted more than 60 countries and jurisdictions had committed to the AEOI's implementation, with about 40 having committed to a "specific and ambitious" timetable leading to the first automatic information exchanges in 2017.
Early adopters include India, several European countries including Germany and France, South Africa, the United Kingdom, the UK's Crown Dependencies of Isle of Man, Guernsey and Jersey; and the UK's Overseas Territories of Anguilla, Bermuda, the British Virgin Islands, the Cayman Islands, Gibraltar, Montserrat, and the Turks & Caicos Island. Their timetable sees the first exchange of information taking place by the end of September 2017.
New Zealand Bankers' Association chief executive Kirk Hope told interest.co.nz last month the later New Zealand implemented AEOI the better.
"One of our key concerns is getting the implementation date right. We think the later the date the better. This will give the banking industry more time to adapt and draw on experience gained through FATCA," said Hope.
The AEOI will involve the annual automatic exchange of financial account information between governments that enter into an AEOI agreement. In contrast the current situation involves the exchange of information on request. A global standard for AEOI establishes what information needs to be exchanged, the types of accounts and taxpayers covered, who will need to report and the common due diligence procedures financial institutions will be required to follow.
Financial information covered includes all types of investment income including interest, dividends, income from certain insurance contracts and other similar types of income, and also account balances and sales proceeds from financial assets.
The financial institutions dragged in include banks and custodians, and also other financial institutions such as brokers, and "certain collective investment vehicles and insurance companies," plus accounts including those held by trusts and foundations, with "an obligation to look through passive entities to the individuals controlling these entities."
Earlier this year the National-led government signed an intergovernmental agreement with the US on FATCA, which has the stated aim of targeting tax evasion by US taxpayers with assets hidden offshore. It requires overseas financial institutions to identify and report information on accounts held by US persons or risk a 30% withholding on US sourced income.
The government agreed to implement rules that require New Zealand financial institutions to comply with FATCA obligations.  In exchange, the US government agreed to treat all New Zealand financial institutions as "deemed compliant."
Although FATCA was the catalyst for AEOI, the multilateral version will tax based on people's residency rather than citizenship. This means reporting should only be required for people who are tax resident in other countries, not merely because they have a non-resident citizenship status.
McClay said New Zealand firmly supports the global move to counter tax evasion.
"Tax evasion respects no borders so global co-operation is the way to combat it. Sharing information is a powerful weapon in that fight,' said McClay.
*Here's an OECD video where AEOI is described as "the end of banking secrecy as we have known it."