ASB's Barbara Chapman sceptical on 10-year home loans saying 'locking yourself up isn't attractive for everyone'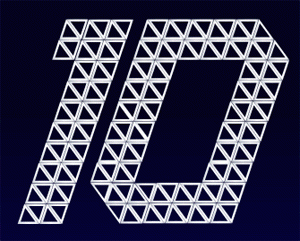 It appears the big banks aren't about to rush to follow TSB's introduction of 10-year home loans if comments from ASB CEO Barbara Chapman are any indication.
Speaking after ASB's interim results release yesterday, Chapman indicated ASB wouldn't be jumping on the bandwagon anytime soon.
"Obviously we're going to watch how successful we think that's being. But, at least for our (mortgage) book, over many, many decades those long terms are not favoured by customers. Customers who are looking for fixed rates do historically tend to take 12, 18, 24 months, very few take five years," Chapman told interest.co.nz.
"It (10 years) might be an area of the market that's of interest to property investors who are looking for a long-term hold. But there's not a lot of people who can picture themselves in the same house for 10 years. So locking yourself up isn't attractive for everyone," said Chapman.
Executives from another big four bank quizzed by interest.co.nz on TSB's 10-year mortgages also indicated they were in no rush to follow.
TSB's 10-year home loan is a first for the New Zealand market.It's available to borrowers who have equity, or a deposit, of at least 20%.
The launch interest rate is 5.89% per annum, which is below many other bank's five-year fixed-term rates.
TSB's standard break fee policies will apply to anyone wanting to get out of the 10-year loan early.
See all banks' carded, or advertised, home loan rates here.