Elizabeth Kerr openly experiments with peer to peer lending using Harmoney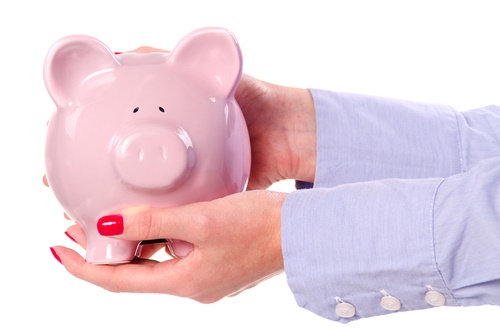 By Elizabeth Kerr

I'm quite a simple girl at heart, in that I like to understand what I am investing in and I like to have reasonable control over the process. That is why I personally tend to boost our Money Machine with investments that I can administer myself.
Recently someone emailed in asking about Harmoney - peer to peer lending, or P2P for the cool kids.
This is a relatively new concept here in NZ but has been operating overseas for a number of years.  The two most popular ones are called Lending Club in the US and Zopa in the UK.  
In little ol' NZ, Harmoney is our first licensed P2P lending platform.
On the face of it, P2P is a bit like an online dating service. Essentially Harmoney, as the online platform operator, introduces people wanting to lend money to people wanting to borrow money. As an investor, my money doesn't go to Harmoney itself. It's held in trust and is lent to borrowers in exchange for an interest rate return. This interest rate return can vary between 9% and 24% per annum, which is much better than what I could receive if I squirrelled this money in the bank, and to some extent the stock market.   
On the other side of the Harmoney coin, people may borrow this money at a lesser interest rate than they could at the bank or local loan shark, so it appears that it's a win-win relationship for all of Harmoney's customers.
Now I admit that when I first learned of P2P lending my imagination had my hard earned dollars being poured into the local pokies via someone who saw P2P as the last stop on the line for their gambling habit. I figured if the bank wasn't going to give them money then I sure as hell wasn't either. (Admit it, you thought this as well didn't you?!).
However, it's not like that at all. Borrowers are required to fill out loan applications just like at a bank and, if approved, they are then categorised according to their risk of defaulting on their payments. Those marked 'high risk' seem to be charged higher interest rates then those who are deemed a lower risk. In return those who choose to lend their money to high risk borrowers are rewarded with higher interest rates of return. Seems fair to me.
Harmoney and your Money Machine
If you put your money in a bank you might get an interest rate return of maybe 3%, if you invest in a term deposit you might get slightly more – say 4.6%. But if you invest in P2P you could expect anything between 10-24%. So, it's a good way of getting your machine to work harder for you.  
Be warned though. Just because it is the first P2P lender in NZ licensed by the Financial Markets Authority (FMA) does not mean your investments are insured. Should Harmoney go up in a financial ball of flames you are not protected by any government or insurance compensation schemes. However, Harmoney points out the (FMA requires it to have continuity contingency in place so if Harmoney ceases to operate, loans continue to be administered, payments to investors are still made, and collections pursued.
The low cost P2P business model, which doesn't have the branches or capital requirements of a bank, helps make the higher interest returns possible. In terms of the risks of investing via P2P platforms, FMA director of compliance Elaine Campbell, suggests it's for those who could absorb the loss of both their principal and interest should things turn pear shaped, although this certainly isn't to say that's necessarily what is going to happen. Rather, understanding what you're getting into - like any investment - is key.
Still not sure if it's for you?...Well let's put it to the test to see exactly what kind of returns it does cough up.
The minimum amount one can invest in Harmoney is $500, but I'm going to throw in two lots of $2500.
The process begins…
Okay, so first up read the terms and conditions…who does that these days?  But they are actually quite easy to read and understand, so don't skip this step.
Basically, failing smashing the borrower over the head with a big stick, Harmoney will do its best to get my money back. All borrowers go through a credit assessment before their loan is put on Harmoney's marketplace.This includes credit bureau checks, affordability calculations and fraud detection. Thus far, Harmoney says, it has rejected 68% of borrower applications.
Sometimes I can be as useless as an umbrella in Wellington when it comes to IT challenges - thus the hardest part of the entire registration process was getting my laptop's camera to work to take photos of my drivers licence for verification. This is a mandatory part of the process and you can't escape it. You have been warned.
Once you're set up you need to transfer money into your Harmoney account to begin distributing it to borrowers. Waiting for your money to clear is a bit of a let-down if you're eager to get started, but in the meantime you can think about whether you'd like to be a self-directed investor - by choosing your own loans to invest in - or just use the 'quick invest' option, which gets Harmoney's software to choose your investments for you.
The great thing about the self-directed option is that you might be able see what the borrower wants the loan for.
It's actually quite fascinating. There are the usual debt consolidation and car finance loans, as well as one dude who wants to take his son on a once in a lifetime trip overseas, and another guy wanting to instal water tanks to complete his eco-house. There are only 34 loans that I can choose from today and it's recommended that no one fund more than 10% of any loan.
The downside of this self-directed option is that it can be hard not to get all judgeypants - as it goes against my grain to see people borrowing money for consumer items. So, I'm quietly yelling at my laptop: "You want how much for a second hand car?…Are you mad?…Is it encrusted with diamonds?"!!!
But that is taking it too far. At this point in the game I'm looking at nothing but risk and return and I shall keep my judgeypants to just between us. (Although I feel a column dedicated to the users of Harmoney coming up…)
Fractionalisation is the key to why P2P works
Before you begin investing, your money is exchanged into "notes", which are in $25 lots. So, two lots of $2500 gives me 200 "notes" with which to invest. I'll try to invest 100 notes using the "quick invest" option and 100 "self-directed".
Remember that every borrower is given a risk rating that tells us the likelihood of them defaulting on repayments.  
Imagine someone is given a 5% chance of defaulting and a 95% chance of paying back their loan. If you fund their entire loan of say $2000 or "80 notes" then you have a 95% chance of getting your principal plus interest back, but also a 5% chance of losing the lot. 
However, if you fractionalise, or spread your investment notes across a range of borrowers – say 80 loans - then you could imagine that 76 people would pay back their principal and interest and just four would be lost. With this approach you would be quite happy with your return.
When you are set up you will be greeted with a breakdown of all the loans available to invest in, similar to this below:

As you can see the loans with the highest return interest rate seem to have the highest expected default rate as well, so, I think I'll take my time with self-directed investing as there is no pressure to use the money in my account all at once.
Where is the catch?
Most investments have a fee and there is no reason why Harmoney should be exempt. They take a 1.25% fee from the principal and interest repayments to the investor on every note, regardless of the interest rate you have invested at. Keep this in mind! Essentially a low risk 9.99% is actually only 8.74%. Still, it's nothing to sneeze at now, is it? 
I have to admit that the advertised interest rates on Harmoney's website were a little vague in that it is not specified over what term the interest rates are for i.e. per annum or over the entire 3 or 5 year term of the loan. (The website has now been updated to make it clear the rates are per annum).  A 20 minute wait on hold while the customer service rep went to clarify it as per annum seemed a bit odd to me.
The other catch is that once you have invested your notes you can't get your money back out in full again until (if) the loans are paid back, therefore, it's best not to invest money you might need in a hurry. Each month investors receive repayment that includes interest and a portion of their principal. By the last month of a loan term, all principal will be repaid on a performing loan.
So, here goes everyone…I'll load up my dashboard with 100 notes on the nose each way and let you all know what horse comes in to make my money machine a winner/loser over the coming months.