Loan sharks and 'unscrupulous' payday lenders key targets as government releases Responsible Lending Code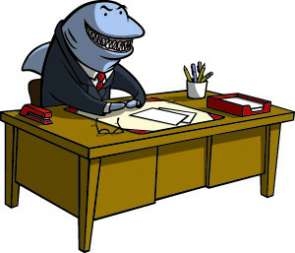 The Government has released the final version of the Responsible Lending Code, and reiterated that the Code and related key lender responsibility principles come into force on June 6.
Primarily targeted at pay-day lenders and loan sharks, the Responsible Lending Code is being introduced following a 2011 Financial Summit in Auckland when then-Consumer Affairs Minister Simon Power said it was incumbent upon lenders to exercise greater responsibility to protect the most vulnerable borrowers. It also comes after the development of equivalent codes in Australia and Britain.
The Code will provide an implementation guide to Responsible Lending Principles contained in the Credit Contracts and Consumer Finance Amendment Act 2014.
"We know that most lenders are already following responsible lending practises with their customers. However, a percentage of lenders - such as loan sharks and unscrupulous payday lenders - are not," Commerce and Consumer Affairs Minister Paul Goldsmith said.
"The Code and lender responsibility principles come into force on 6 June 2015. They will allow borrowers to have better access to information, and better protection from those lenders who engage in predatory practices. At the same time, they will keep down compliance costs for those lenders who already have good, responsible systems in place," Goldsmith said.
He also reiterated that the Code won't be binding on lenders, but evidence of compliance with the Code will be viewed as evidence of compliance with the binding lender responsibility principles set out in the Credit Contracts and Consumer Finance Amendment Act.
Banks had raised a range of concerns about the proposed Responsible Lending Code, which was developed by the Ministry of Business, Innovation & Employment, including that the June 6 timeframe by when they must implement all guidance in the Code is too soon. (See more on this and other issues raised in submissions here).
However, in a press release bank lobby group the New Zealand Bankers' Association (NZBA) welcomed the Government's release of the Responsible Lending Code. 
"We support the Code because it will help target unscrupulous lenders and provide greater protection for vulnerable people," said NZBA chief executive Kirk Hope.
"Along with other responsible lenders and consumer groups, we have engaged with government on the Code's development to help find a balance between protecting vulnerable consumers and making sure responsible lenders do not incur substantial additional compliance costs."
"As ever, proper enforcement (primarily by the Commerce Commission) will play a crucial role in the Code's success. Regulators will need to be vigilant to ensure the Code, and the law behind it, meets its stated aims of cracking down on loan sharks and other unscrupulous lenders," Hope said.