Consumer NZ survey shows customers of NZ owned banks most satisfied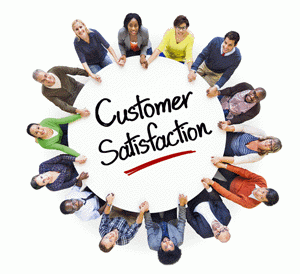 New Zealand owned banks have come out on top in Consumer NZ's annual bank customer satisfaction survey, which shows just 3% of those surveyed switched banks in the past 12 months.
The Co-operative Bank and TSB Bank each posted satisfaction scores of 99%, with SBS Bank and Kiwibank coming in at 98% and 96%, respectively. ANZ came in last with 87%.
Overall Consumer NZ said 89% of its 9,308 members surveyed rated their bank's service as good or very good.
"This level of satisfaction is markedly higher than for internet service providers, energy companies and mobile service providers," Consumer NZ chief executive Sue Chetwin said.
"On specific performance factors such as 'competitive rates and fees' and 'value for money,' two-thirds of members rated their bank as good or very good. However, the local banks tended to rate better than average. More than 90% of the Co-operative Bank, SBS and TSB customers rated their bank highly on 'value for money,' compared with about half of ANZ and Westpac customers."
"The overall performance rating for banks has improved since our last bank survey, from 89% to 92%."
However, customers switching between banks came in very low with just 3% of survey respondents having switched banks over the previous 12 months. Kiwibank appears to be a key beneficiary from those who are switching, with 6% of its customers having joined in the previous 12 months.
"The appeal of a New Zealand-owned bank was seen in comments by members such as: 'Belonging to a New Zealand-owned bank is very important to me'," Chetwin said.
A total of 89% of respondents said they used internet banking regularly, with just 12% regularly using branches. And a little over one-third had used a smartphone banking app.
"ASB, BNZ and Kiwibank had highly rated smartphone banking apps with 93% of users rating them good or very good."
The full survey results are published in April's Consumer magazine. The 9,308 Consumer NZ members surveyed rated the bank they used most for their everyday personal banking.