Outgoing Banking Ombudsman says banks should 'better serve & protect those who technology is leaving behind'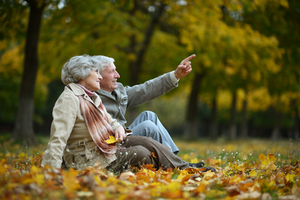 Banking Ombudsman Deborah Battell has signed off by raising concerns about elderly customers being left behind as banks push down the mobile banking path.
In her final Current Account email Battell, who has stepped down after six years to be succeeded by her deputy Nicola Sladden, also raised concerns about how well some customers borrowing at the current low interest rates will be able to cope when interest rates eventually rise.
"The banking industry is developing rapidly and innovations such as mobile banking and contactless cards have real benefits for many customers. Mobile banking, in particular, enables customers to keep a close eye on their finances, helping to avoid overdraft fees, move money between accounts to maximize interest and easily pay bills," Battell said.
She noted a recent OECD report placed New Zealand second behind Sweden for mobile uptake with 63% of smartphone users using their phones to access the internet and do online banking or other finance-related activities.
"I remain concerned, however, that some groups find it hard to keep up, some may not have access to the new technologies and some are unable to afford mobile access. In particular, I am concerned about the elderly, a rapidly growing proportion of our population," said Battell.
"This group is two to three times more likely to be targeted by fraudsters – mainly because the elderly typically have some money, are more vulnerable and less likely to complain."
"As an industry, I believe banks need to turn their minds to how they can better serve and protect those who technology is leaving behind," added Battell.
On top of this she cautioned that current economic conditions were "unfortunately bound to bring in more complaints" to the Banking Ombudsman's office.
"With interest rates continuing to fall, I'm concerned about how well customers can withstand any potential future interest rate increases and how judicious customers are being with their investments. I'm hopeful we are all better informed and placed than we were back in 2009 when I first took over and we were experiencing the effects of the global financial crisis," said Battell.