Elizabeth Kerr says having a sense of entitlement in the workforce is toxic and will rob you of the energy to achieve your financial goals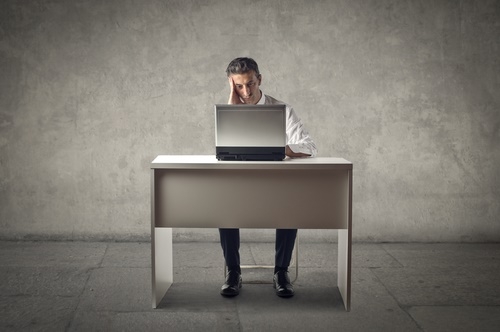 By Elizabeth Kerr

There is a brand new breed of entitlement doing the rounds at the moment. It's supposedly something only gen-Y have but now everyone's getting on the bus.
Basically it boils down to this; people expect that they will be passionately in love with their job and if they aren't then they quit. If a job doesn't nurture all their needs and provide them with flexibility for their extra curricular hobbies, vacations and the RWC then they are miserable.  
Well I've got news for these folks – there are no rainbows or unicorns in the workplace. Repeat after me: "Work is a verb, not a noun"! That means it is something you do, it is not just a place you go.
It is called work for a reason and there will be days that you won't want to go, and there will be days where you will dislike your job, but expecting all of your emotional needs to be met by work is just plain stupid and is going to end in disappointment.  
The Perfect World Premise
In a perfect world there would be a perfect job waiting for everyone the moment they left school. But it's not a perfect world. The truth is you are going to love some jobs, love parts of other jobs, and hate a few as well. But regardless, a bit of gratitude for having a job and doing it well will take you much further than you might imagine today.
Nowadays workers expect so much more than just having a job - but they are giving so much less of themselves for it. People arrive at work, promptly pop out to buy coffee, check emails, check their Facebook, do internet banking…10am reluctantly start doing some work. 
There is no way that kind of carry on would have worked in my early working days but now it's considered as "empowering" employees to manage their own workload and giving them the sense that they own their jobs. What a load of crock. Go to work, do the work, come home.  
You see, boring jobs that you hate provide excellent incentives to reduce your expenses and build your money machines faster. Nothing is more satisfying then turning in your resignation and telling your boss you're done with working and would like to spend your days doing what you want instead of meeting their needs.
Reality checklist
If you really don't like your job there are a couple of helpful tips for you to remember:
1. What you do is not who you are! Your job does not define you. Right now my day job is predominantly being a mum, but if someone dared to put me just in that box then they really don't know me at all.
2. Just because you don't like what you are doing doesn't mean you shouldn't be doing it. Even though the job you do each day might bore you, not make use of your degree, or fail to cultivate your passion for English literature does not mean that you should throw it all in. If you have a job DO the job!!!
3. Being lazy and not doing your job as best as you can will come back to haunt you. It's not scientifically proved but I reckon there is such thing as career karma and if you want to stay on the right side of it then be nice and work hard. Many a consultant has ended up on the scrap heap by not respecting career karma.
4. Bored people are boring people. Basically if you're bored at work then you need to change the angle of your lens and find ways to make it interesting. If you are bored for too long you risk emotionally leaving the job before your body does and when this happens people will notice (see point 3). Anyways, why should your job provide all of your stimulation – you do have other hobbies in your life right?
Fall in love with the process.   
To succeed with your money machine you need to fall in love with things that you don't necessarily like.  A great swimmer is not successful because they wins races; it's that they can force themselves to get up really early every morning to swim laps up and down the pool over and over again. The laps are the process, the winning is the outcome of falling in love with the process.  
So you need to decide to enjoy your job enough to go everyday and do it well, enjoy spending less, enjoy investing more and seeing your passive income come to fruition, enjoy the odd looks you might get from well-meaning friends and family questioning your frugal choices, enjoy the spreadsheets, the filing, the negotiating with various companies etc…you get what I mean.   
Summary
Job entitlement is toxic and will rob us of valuable energy to push our money machines forward. In the meantime let's return to having pride in doing a day's work well, and keep the rainbows and unicorns for after hours.