Elizabeth Kerr tries her hand at the sensible, frugal and weird savings tips sent to her by you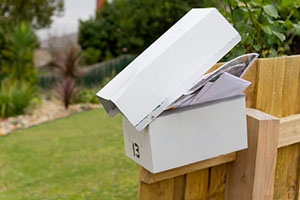 By Elizabeth Kerr

Righty ho ...
Every year I like to write a list of goals. 
I am addicted to progress, and this year is no different ... except I don't have a list.
And that's what good financial habits leave you with because once you've reduced your spending and upped the savings by designing a lifestyle that aligns to your values; the only thing left is to give it a good smattering of time. Years may go by without making any drastic changes until one day you wake up with quite the nest egg. Tah dah! That's this year's theme for us - no major financial changes.
So when thinking about what to write for this first column for 2016 I started scrolling back through emails from you all for some inspiration.
Many of you have kindly sent through some great tips for saving money over the past 2 years. None of which make up a column on their own but which when combined make up the foundation for what I'll call the "2016 savings experiment".
In no particular order, as advised by you lot, are the tips and tricks I commit to trying for you this year. (you know you want to join me on this…. Go on … DO IT!).
No buying new clothes
A bit tricky but not all that overwhelming. I know a few women who would be reduced to tears with this one. As long as I'm not travelling I can usually get away with a few key pieces each year and maybe a pair of shoes in the winter. Some of my clothes are pre-kids proving that quality and classic styling goes a long way. I think the kids and hubby are sorted here too ... maybe some winter pants for Son#1 come April. But the emphasis is on new clothes so there is always a work-around. Clothes as gifts are still clothes I have not purchased. (You can see where I might be going here can't you ...)
No TV
I told the kids that Santa borrowed our TV for the year when he dropped off his presents, and will bring it back next year. TV is most peoples main portal to seeing how 'The Joneses' live and so without knowing what they're doing I'll have no idea what I'm missing, what the latest 'must have' is or how good the sale might be. I also have more time to be intentional and get things done (see 'Hustle' below)
It is a challenge sometimes. Rainy wintery Wellington days have brought us very close to calling Santa asking him to bring it back though !!
Barter
This one really intrigues me. In fact, I have a nice big TV to start the process off with. Someone sent me this link to a movie about a woman who lives without money and barters for all of her needs.
This is certainly an area I'd like to explore more this year. Can I really turn our unused TV into a jet ski, into a Campervan, into a holiday home on Waiheke?
Better Grocery Habits
In our house we are creatures of habit when it comes to food. The conversation with hubby went like this:
Me: "Hey guess how much we spend on muesli each year"?
Him: "Oh God E please don't do this…... I don't know a billion dollars?"
Me: "Be serious"!!
Him: "No one went bankrupt because they ate muesli… I don't know $200?"
Me: "Nope, I calculate it's $320 and we don't even get the good stuff".
"I reckon I can do better. In fact I could even soak stuff overnight"
Him: Please don't - We are no longer in medieval times. Next you'll be moving us into a flea ridden barn – or worse a shipping container.
We both laugh nervously, he because he knows his morning muesli is inevitably going to change, and me because I really want to explore that shipping container idea.
Anyways $320 sounds a lot but because it's only $5.50 every week or so I never notice it as an expensive item. But with a bit of forethought and effort I'm sure I can do better (and healthier). What are your grocery items which appear on your list every week and can you do them better?
Insurance Review
Insurance is a non-negotiable cost in my opinion. We have kids and good debt and if anything happened to us then we need to make sure we have enough provisions to see them through until they are old enough to provide for themselves. Having said that I don't fancy paying a cent more in premiums than I have to and there were some changes to our investments last year and we need to make sure our insurances are updated accordingly.
Hustle Hard
I know of one person whom at the start of 2015 had a goal to make $5000 by starting a side business. By the end of the year they made 30 times that amount and quit their day job.
If you're starting a side business this year be sure to let me know and I'll put in a plug on Facebook for you. As for me ... I am still to come up with an idea just now ...
No Poo
This is a lot less ghastly than it seems, and apparently it's referred to as 'a Movement'.
Basically it means not using chemical laden hair and body products like shampoo, conditioners, facial cleansers and soaps.
The conspiracy is that these products beget using them and if we used natural products such as baking soda, coconut oil and vinegar I will look apparently like a super model. I have quite long thin hair, run almost everyday and need to speak publicly to people I don't know so the moment this looks to be a disaster I'll be stopping. The reader was adamant that this would work out fine. (Before, during and after photos to appear on my Facebook).
AirBnB
Can I really make more money letting our apartment under our house to AirBnB holiday travelers rather than a long term RTA tenant? I'll have to wait until March to start but my initial thoughts are this could go either way.
Cutting the boys hair
They are young enough to not be emotionally scared for the rest of their lives if this one goes horribly wrong. A few YouTube videos should do it right? At $45 a pop for both of them that's $250 easily saved.
Test drive our early retirement budget
to make sure we have got it right. This is by far my favourite one. Common sense says don't retire unless you know you can support yourself.
On their own none of these things are going to make me wealthy or build a money machine. But let's say the cumulative savings from everything (excluding the Hustle and the AirBnB goal) came to $1000. $1000 invested at 5% every year will balloon out to $15,500 after 10 years.
Or you could look at things from the other angle. To afford $1000 to spend on muesli and shampoo in my retirement I would need to save about $24,000. How long would you have to work to save $24k and is it worth it?
Smart or Cheap?
I admit some of these are just down-right frugal. But they are your ideas and I'm always up for trying something new.
Frugality has its place but if something feels uncomfortable to you then you might like to try the opposite angle and instead focus on making more money. I prefer a blend of the two depending on how important it is to us. In our lifestyle design I've had too many frugal failures to count but that's all part of the fun.
While 2016 might be the year of no major changes for us, if I've got the mix right then 2017 might be the year we make the biggest changes of all.
What are your financial goals? Share below or find me on FB.