KlickEx takes Kiwibank to court over it trying to close the money remitter's accounts; move comes as the release of a High Court judgement on a similar case involving Kiwibank looms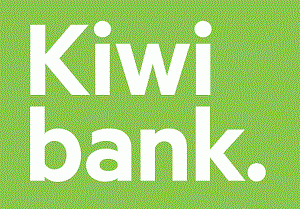 Kiwibank is taking another hit for the Aussie banks in New Zealand, as a second money remittance firm takes it to court, further to the bank endeavouring to close its accounts.
KlickEx says Kiwibank on April 4 started closing its accounts, in line with its position to stop doing business with money remitters.
This sparked the independent New Zealand-owned foreign exchange company to file High Court proceedings against Kiwibank on the morning of April 8.
By the afternoon of April 8, the Court had issued Kiwibank with an injunction prohibiting it from closing KlickEx's accounts, pending the outcome of the case.
KlickEx's battle with Kiwibank comes as the bank awaits a High Court judgement following E-Trans International accusing it of breaking a number of laws by also endeavouring to close its accounts.
Both KlickEx and E-Trans say Kiwibank has followed the big four Australian owned banks operating in New Zealand (ANZ, ASB, BNZ and Westpac) in implementing a blanket de-risking policy to get rid of money remitters, rather than assessing their anti-money laundering/countering financing of terrorism (AML/CFT) risks on a case-by-case basis.
The Reserve Bank has spoken out against this, issuing a statement in January 2015, saying it "considers that banks' obligations under the AML/CFT Act require measured risk management and do not justify blanket de-risking". 
During its trial, E-Trans' lawyers argued Kiwibank was the "last bank standing" in New Zealand, and its moves to get rid of its 100 money remittance clients [figure contested by Kiwibank] was driving the industry into the ground.
KlickEx's executive chairman, Robert Bell, believes E-Trans, KlickEx and Western Union are the only remittance clients Kiwibank is still servicing.
He says KlickEx has on-boarded a number of the small operators, which have been shut. This has seen it have one of the highest penetration rates of all the fintech remittance firms to enter the market in the past five years.
With it being one of the only independent remittance operators (that isn't a public company or owned by a bank) to service Tonga and Samoa, he says the market will be hugely impacted if KlickEx was to leave.
Bell says its case will be heard by the court once the E-Trans judgement is released. See this story, and this one, for in depth coverage of the E-Trans trial.
He acknowledges the two cases aren't identical, as KlickEx and E-Trans have quite different business models. Yet the cases are drawing attention from banks, remitters and regulators around the world, which are contending with the same issues.
Bell says the conflict largely stems from differing interpretations of the AML/CFT Act.
"Banks believe money laundering is not allowed to happen. This is untrue. There is nowhere in the law that says, 'you must stop all money laundering'. What it says is, 'you must be clever enough to detect it and report it so the police can take action if necessary'."
Bell argues 40-50% of KlickEx's expenses have come from it setting up systems to monitor and report transactions between its clients.
He would've preferred it if Kiwibank had approached him and the regulator – the Department of Internal Affairs – to discuss any issues it has with the business, rather than just shutting its accounts.
He says KlickEx is constantly reviewing the structure of its business to ensure it's complying with AML rules. It's even won a number of innovation awards in New Zealand and abroad.
A Kiwibank spokesperson says: "I can confirm that an action by KlickEx is before the court, but as the orders weren't made in open court, the bank is unable to provide any details of the action. I can of course confirm that Kiwibank will abide by the decision of the court."