Commerce and Consumer Affairs Minister ready to introduce to Parliament new legislation regulating financial advice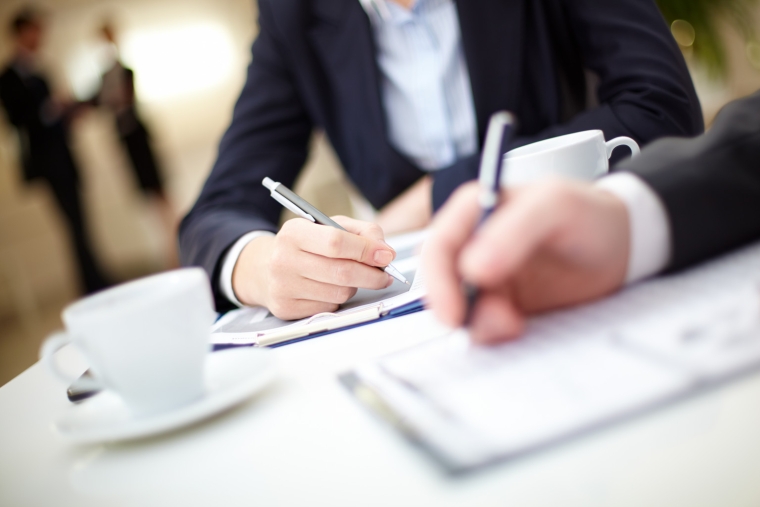 Commerce and Consumer Affairs Minister Jacqui Dean says much-awaited legislation overhauling how the provision of financial advice is regulated is ready to go.
Speaking at the National Adviser Conference for the Institute of Financial Advisers, she says she has wrapped up the review of the Financial Advisers Act, and will introduce the Financial Services Legislation Bill to Parliament.
Based on Dean's speech, it appears it won't include any surprises.
Dean confirms all financial advisers will legally be obliged to put the interests of their clients first.
The often confusing Authorised Financial Adviser, Registered Financial Adviser and Qualifying Financial Entity categories of advisers will be done away with and replaced with titles, "financial adviser" and "nominated representative".
Advisers will also be licenced at a firm, rather than an individual level, reducing compliance costs.
Dean has made no mention of how the legislation will address the way advisers have to disclose how they're paid.
While the UK and Australia have moved to ban or cap commissions firms pay to the advisers who sell and provide advice around their products, the draft Bill released in February confirmed the New Zealand Government isn't going down the same path.
Rather advisers' disclosure requirements will be beefed up. Dean has not provided more detail around this in her speech. 
Once the Bill is introduced to Parliament, it will go through the Select Committee process, where the public will be able to provide more feedback on it.
Dean has also appointed a Code Working Group to develop a new code of conduct, so the regime can come into effect sooner.
Here is an excerpt from the speech she delivered to her audience of advisers this morning:
Improving access to advice by enabling sensible advice conversations

Firstly, you told us that certain types of financial advice are not being provided.

For example, "Which KiwiSaver fund is right for me?" is a simple but important question we want consumers to ask to help maximise well-being in retirement. However, the current regime is making it difficult for financial advisers to give consumers the advice they need.

Advisers will be able to have conversations with their clients which are determined by the client's wants and needs, rather than by arbitrary barriers imposed by regulation.

Removing the confusing advice classifications will mean advisers can focus on giving suitable advice, rather than wasting time figuring out what they can and can't do.

Allowing businesses to provide personalised robo-advice will also significantly improve access to financial advice, especially for those with lower sums to invest.

These improvements will enable the advice industry to grow.

Improving consumer understanding

Secondly, you told us that the current regime is overly complex.

The various tiers of advice and advisers are not helpful for consumers and frustrating for advisers.

We're improving the terminology to more accurately reflect the service provided, replacing acronyms that have little meaning to consumers.

The titles of those giving advice was a hot topic throughout the review. You gave us a lot of feedback on the title "financial advice representative" and that is was too similar to "financial adviser".

This is an important part of the regime we need to get right.

As you will see in the Bill we have landed on "nominated representative" instead. I think the term nominated representative gives a clear signal to consumers that the advice they are being given is tied to the firm.

Firms can also provide advice via financial advisers, who will be afforded more discretion and be individually accountable for their advice.

But regardless of the name, consumers can be confident that the person or platform from which they are receiving advice is held to the same standards of conduct and competency.

Improving the quality of advice

We're addressing concerns that consumers may be receiving advice from people without the right level of knowledge, skills and competence.

For example, we heard frustration from some AFAs that QFE advisers do not have to comply with the Code of Professional Conduct, but can still give advice on similar products.

The new regime focuses on the conduct and competence of all who provide financial advice, and I believe that will improve the quality of financial advice.

This includes an industry-wide obligation to put the consumer's interests first.

I think that the current situation where some advisers are required to put the consumer first while others are not is far from ideal.

Consumers shouldn't have to guess when an adviser may or may not be putting their interests first.

Applying these conduct and competence obligations across the board will surely improve outcomes for consumers.

Reducing undue compliance costs

Finally, you told us that some regulatory requirements are imposing costs on businesses while providing little benefit to consumers.

There is no question that regulation comes with costs.

But I want to assure you that any such costs will be justified and only imposed where there is a real benefit to consumers.

And, where it is possible, I believe we should look to reduce these costs.

The Bill introduces "firm licensing" which will allow for economies of scale. Firms of multiple advisers will be able to collate their compliance activities and achieve cost and time savings in the long run.

For example, a business with ten advisers will no longer have to complete ten identical 'Adviser Business Statements', as these processes are now completed at the firm level.

I also recognise that a 'one size fits all' approach to licensing is unlikely to work, so the cost of licensing will be proportional to the size of the business.

Transitional arrangements

The Bill now includes the transitional arrangements I consulted on earlier this year.

We designed the transitional arrangements to ensure a smooth move to the new legislation and minimise disruption for industry and consumers.

Once the new code of conduct has been approved, industry will have about nine months to get a transitional licence.

Then the new regime will come into effect and all of the new duties will apply.

Industry participants will then have two years to become fully licensed.

I understand that meeting competence requirements may take some time for some advisers. So the Bill includes a safe harbour to allow existing industry participants to continue to provide advice, while working towards any new competence requirements.