Consumer credit contract providers celebrate successfully lobbying the Government to exempt them from new financial advice regulation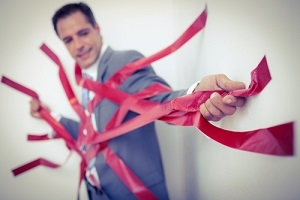 Consumer lenders are breathing a sigh of relief the Government has heeded their calls and excused some of them from new legislation set to replace the Financial Advisers Act.
Commerce and Consumer Affairs Minister Jacqui Dean has included a clause in the Financial Services Legislation Amendment Bill, exempting consumer credit contract providers that already fall under the Credit Contracts and Consumer Finance Act (CCCFA), from the legislation.
The Bill, which was introduced to Parliament on August 3, says: "The exclusions from being regulated financial advice include advice given… by a lender under a consumer credit contract or insurance contract for the purpose of complying with the lender's responsibilities under section 9C(3)(a) to (e) of the Credit Contracts and Consumer Finance Act 2003 (this is a new exclusion, not one carried over from the Financial Advisers Act 2008)."
This means the likes of SBS Bank's Finance Now, Toyota Finance, Instant Finance and The Warehouse Financial Services Group (which is being bought by Finance Now), won't have to deal with new licencing and disclosure requirements outlined in the Bill.
It also means they won't have to report to the Financial Markets Authority (FMA), in addition to the Commerce Commission, which oversees the CCCFA.
Consumer lenders, which act as brokers, are however still covered by the Financial Services Legislation Amendment Bill.
The Bill aims to improve New Zealanders' access to advice and even the regulatory playing field for advisers.
The Financial Services Federation Executive Director Lyn McMorran dubs the consumer lender exemption "common sense".
She says all the necessary consumer protections already exist under the CCCFA, so the exemption avoids a doubling up of red tape and regulation.
The CCCFA stipulates how credit contract providers have to give their customers advice around the suitability of their products, whether or not they can actually afford them, and whether or not they're making an informed decision and understand what they're getting in to.
McMorran also points out new lender responsibility principles were introduced under the CCCFA in 2015.
While most of her organisation's 50+ members will be benefit from the exemption, she is pleased brokers remain covered by the Bill, as "the broker relationship is different".
"They do have an adviser relationship, because they're actually looking at a whole range of providers' products and saying, 'this is the best one for you'. That has to be guided by the principle that it's in the customer's best interest and not because it pays the highest commission."