RBNZ plans public awareness and education campaign to promote its bank financial strength Dashboard initiative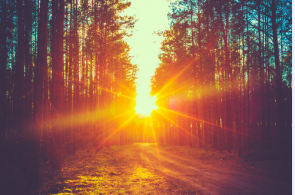 The Reserve Bank is planning a public awareness and education campaign to promote its bank financial strength dashboard online information disclosure tool, which is due to go live in May.
The Dashboard is designed to make it easier for people, including bank depositors, to assess the financial stability of banks by improving the disclosure and accessibility of key financial information. The Reserve Bank says the Dashboard should provide greater transparency about banks' financial health and performance, making for better informed investors who will help promote a sound and efficient financial system. (See more on the Dashboard here).
Reserve Bank Deputy Governor and Head of Financial Stability Geoff Bascand says the first Dashboard is expected to 'go-live' towards the end of May. Writing in KPMG's annual Financial Institutions Performance Survey (FIPS) Bascand says the Dashboard's release will be accompanied by a public awareness and education campaign to encourage wide access for "both technical and lay audiences."
"This will include a series of educational videos, explaining the seven key metrics and their related subject areas, as well as carrying out on-going financial education with industry and public users in the interests of further enhancing market discipline," Bascand says.
A Reserve Bank spokesman says the Dashboard promotional campaign is likely to kick-off once the Dashboard goes live.
"It will likely run in digital channels, given the Dashboard is digital, and the budget is confidential. However, our plans are not yet finalised so all is subject to change," the Reserve Bank spokesman says.
Concept may be extended
Bascand also says the Reserve Bank will work behind the scenes after the Dashboard goes live to ensure it keeps pace with industry developments and user needs. The concept may also be extended to "other regulated institutions." The Reserve Bank also oversees insurers and non-bank deposit takers such as building societies, finance companies and credit unions.
"Depending on the success of the Dashboard there may be scope to broaden the approach to other regulated institutions in the future as the [Reserve] Bank seeks to promote a sound financial system in the modern digital world," says Bascand.
The Reserve Bank is claiming the Dashboard as something of a world first as a digital interface of bank disclosure, Bascand adds. The quarterly dashboard will replace the requirement for banks to issue off-quarter disclosure statements, although they'll still be required to issue half-year and annual statements.
"The Dashboard's success will depend on the integrity of the data behind it and this will be a shared responsibility between the retail banks, which are expected to provide high quality reporting to feed into the Dashboard, and the Reserve Bank, which will manage the publication process. Another ingredient for success is the important role that users have to play in terms of scrutinising the data, which will contribute to data integrity and ultimately help make dashboard disclosure effective," says Bascand.
He says the Dashboard will allow users to make "side-by-side comparisons of banks in an apples-with-apples scenario" on seven key subject areas. The seven are credit ratings, capital adequacy, asset quality, profitability, the balance sheet, liquidity, and credit concentrations.
"Dashboard users will be able to interact with the information and drill down for more details on each of the subject areas. More use of bank disclosures will help to improve investor decision-making and incentivise banks to prudently manage their risks," Bascand says.
Banks' worry
Meanwhile, Bank lobby group the New Zealand Bankers' Association (NZBA) has said its members are concerned about the Reserve Bank's desire for banks' liquidity ratios to be published both in disclosure statements and on the Dashboard.
"In the absence of prescriptive guidelines, consistent methodologies and/or RBNZ accreditation on the calculation of core funding and mismatch ratios, this data has the potential to be misleading," NZBA has said.
"In our view, there is a significant risk that uninformed users could make inaccurate assessments of such ratios and thus their inclusion outweighs any perceived benefits. If, however, the publication of liquidity ratios in the disclosure statement and the Dashboard is to remain, we recommend that standardised calculations for such ratios are published by the RBNZ after appropriate consultation to ensure consistency between banks," NZBA added.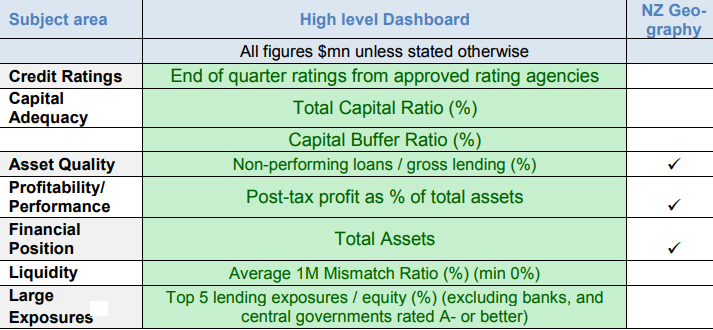 *This article was first published in our email for paying subscribers early on Wednesday morning. See here for more details and how to subscribe.