Investors in bank deposits need to know that their bank has the liquidity to operate safely, with sufficient margin to tolerate unusual stresses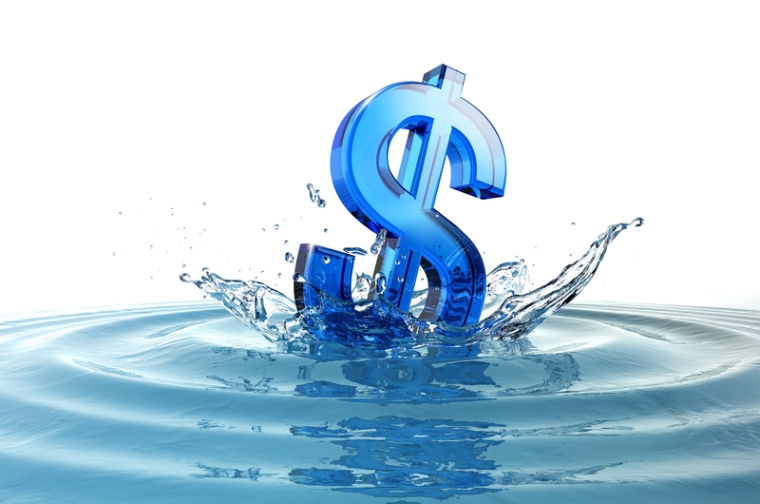 By David Chaston
Banks exist to make loans.
They get their funding from a number of sources. The largest source is depositors.
But they also borrow from wholesale markets.
Oddly, shareholders provide only minor support via their investment.
It is this low support that gives them outsized returns because these institutions are highly leveraged.
The Reserve Bank's new Dashboard tool allows us to inspect these core banking structures.
New Zealand's retail banks held $319 billion of customer deposits as at the end of March, plus they had borrowed another $96 billion in wholesale markets. They pay interest to attract some of these deposits.
NZ$ mln

Deposits
Debt securities
issued
Other
borrowings
 
 
 
 
ANZ
100,771.2
27,078.2
5,565.0
Westpac
61,665.4
18,175.0
1,949.5
BNZ
61,270.9
23,362.6
1,228.6
ASB
58,694.6
23,538.8
1,044.0
Kiwibank
16,146.8
2,338.7
65.5
All others
20,409.3
1,878.6
9,560.0
 
-------------
------------
------------
Totals
318,958.2
96,371.9
19,412.6
Those same banks had loaned $412 billion. It is these loans on which they earn interest income.
NZ$ mln

Cash and
bank deposits
 
Net loans
and advances
 
 
 
 
ANZ
3,770.9
15,091.4
122,718.7
ASB
2,239.8
5,805.2
81,428.8
BNZ
3,905.8
6,241.1
80,216.4
Westpac
3,110.7
5,381.9
79,536.7
Kiwibank
693.4
1,057.6
18,207.7
All others
1,582.9
3,904.9
30,199.0
 
-----------
------------
-------------
Totals
15,303.5
37,482.1
412,307.3
The loan-to-deposit ratio is a quick and easy way to assess a bank's liquidity risk. But it is a very superficial measure.
 
Loans to deposits
Loans to deposits
+ debt securities
Loans to Deposits
+ Securities
+ other borrowings
 
 
 
 
ANZ
122%
96%
92%
ASB
132%
102%
100%
BNZ
131%
95%
93%
Westpac
136%
97%
96%
Kiwibank
113%
98%
98%
All others
148%
135%
95%
 
 
 
 
Totals
99%
95%
129%
Where these numbers are over 100%, that says there are more loans than deposits, the balance needing to be funded from other sources.
Among the smaller banks, TSB stands out because it has an unusually large excess of deposits over its loan portfolio.
The RBNZ (like any banking regulator) rightly views loan-deposit ratios as superficial.
But the regulator's measures are more technical and harder to understand.
The RBNZ's primary liquidity measure is the Core Funding Ratio. This is a ratio of funding to loans and advances.
("Funding" measures where a bank gets its money to lend from).
The Reserve Bank requires banks to get a minimum amount of funding from stable sources called core funding. The minimum amount of core funding is currently set at 75% of a bank's total loans. Banks must maintain their core funding ratio above 75% on a daily basis.
All comfortably exceed that 75% test.
Technically, core funding (or more properly, one year core funding) is the sum of;
- all funding with residual maturity longer than one year, including subordinated debt and related party funding,
- plus 50% of any tradable debt securities issued by the bank with original maturity of two years or more and with residual maturity at the reporting date of more than six months and not more than one year,
- plus non-market funding that is withdrawable at sight or with residual maturity less than or equal to one year, applying the percentages in Table 2 to such funding falling within each size band,
- plus Tier 1 capital.
This is the latest core funding assessment:
 
Actual
CFR
RBNZ
minimum
Excess
 
%
%
%
ANZ
89.8
75.0
14.8
ASB
85.3
75.0
10.3
BNZ
86.2
75.0
11.2
Kiwibank
88.8
75.0
13.8
Westpac
83.5
75.0
8.5
All others
101.1
75.0
26.1
ANZ has the highest core funding ratio of the five main banks at 89.8% while Westpac has the lowest at 83.5%. In fact, Westpac is the only bank with an excess over the regulatory minimum of less than +10%.
The high level for "All Other" retail banks is essentially because of TSB's excess position. It is has a remarkable 53% more in funding (deposits, cash, securities) than it has in loans outstanding. The Co-operative Bank also has a strong position in this regard. Without the weighting of TSB, the "All others" actual would be 93.8% - still well above all the main banks. Only ICBC (88.4%) has a core funding ratio lower than ANZ, the best main bank.
This view of 'core funding' is better than the 'loans-to-deposits' view because it focuses the exposures only on the next twelve months. In a time of stress, a depositor will want reassurance that the bank has enough resources available now or in the near future.
The two measures compare like this …
 
Core funding ratio
(CFR)
Loans to deposits ratio
(LDR)
 
%
%
ANZ
89.8
92.0
ASB
85.3
91.3
BNZ
86.2
99.6
Kiwibank
88.8
98.1
Westpac
83.5
95.5
All others
101.1
94.8
(In the CFR, a higher value represents more safety margin, whereas in the LDR a lower value represents more safety margin).
By weighting for time, Kiwibank's position is better, ASB and Westpac are weaker using the Core Funding Ratio measure. TSB has the best safety margin in both measures.
Measuring relative bank liquidity the RBNZ way draws in the shareholder equity investment. But that is ignored in the loan-to-deposit method.
You can inspect the Core Funding Ratio and compare it between all banks using the RBNZ Dashboard tool.
You can also do the same numerical comparison using our [simpler] Bank Metrics Tool. Both tools use RBNZ data. At this time, only March 2018 data is available, but as time goes on, each new quarter will add to these resources.
Banks exist to make loans. But they need funding to do that and the regulator requires certain minimum levels. All New Zealand banks meet those levels, although one bank runs closer to the wind than its peers – and it may not be the one you might assume.
There are a number of ways to assess bank liquidity. We are fortunate that the RBNZ mandated method is a much higher quality measure than the traditional metric, and with the new tools available the Core Funding Ratio is easily inspected, by bank.
In our next review, we will look in some detail at how much shareholders have invested in these banks and the sorts of returns they are able to generate from that investment.