Do we have a household debt problem? Yes we do, but it is not as severe as you may think and we are getting it under control, David Chaston says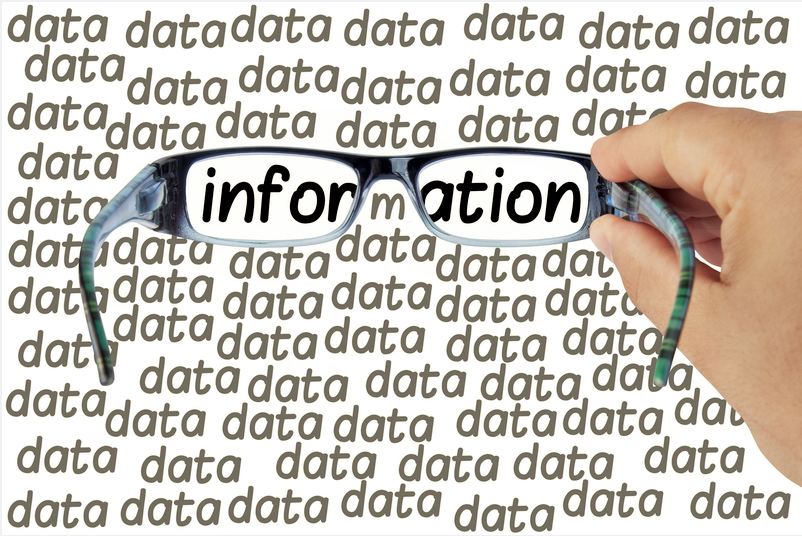 By David Chaston
Reading the international business media, as I do, you find analysis gems that trigger the question: But how does New Zealand compare on that basis?
Today, on Bloomberg, was a story that leads like this:
Australia is riding out a huge gamble on property. The bet: 27 years of recession-free economic growth—during which Sydney home prices surged fivefold—would continue unabated and allow borrowers to keep servicing their debt.

The gamble has turned dicey. Tighter lending rules are deterring investors, and lofty prices are starting to deflate. A banking probe is exposing dodgy practices, and a mountain of risky loans that helped fuel the bubble needs refinancing—just as global borrowing costs rise. Now Australians are stuck with the highest household debt levels among G20 nations.
The key data item is that "Australia household debt exceeds 120% of GDP".
And yes, it did trigger the question, how does New Zealand compare on that basis?
Here is the answer: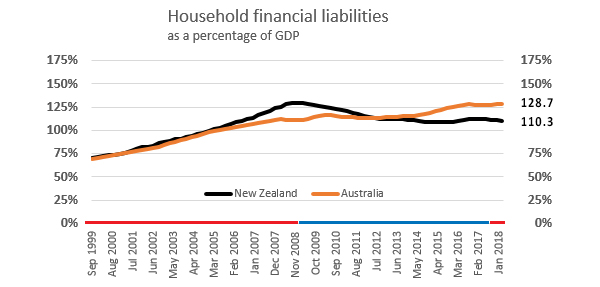 This data surprises somewhat. New Zealand's excess to "over 120%" occurred over a decade ago.
The recent run-up in our household debt has been matched by strong GDP growth. While the Aussies have been increasing their load, we have been easing back on ours. In fact, we are back to levels we last saw in June 2003, 15 years ago. 
But even at 110%, we are still relatively high. That Bloomberg article is based on Bank for International Settlements data that shows New Zealand with only 91.8% at December 2017. The US has 78.7%, Canada has 100.2%, Germany has only 52.9%, while the UK has 86.7%.
Clearly the BIS data (based on US dollar values) makes adjustments from what the official statistics show for New Zealand and Australia.
For the record, the above chart uses RBNZ series M5 and C22, while the Australian data is from the ABS, series 5206.0, tables 3 and 34.
The surprise in this data is that a) New Zealand has lower levels than Australia, and b) that our levels have been falling for a decade. Wasn't expecting to find that.