FMA boss calls for financial services firms to stop focusing on shareholders at the expense of customers, with public trust the worst it has been since the GFC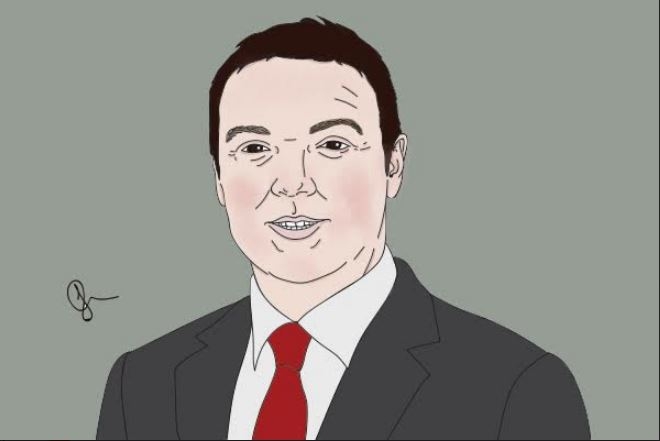 The CEO of the Financial Markets Authority has labelled the lack of trust in the financial services sector a "crisis" - the largest of its kind since the 2008 Global Financial Crisis.
Speaking at the Financial Services Council and Workplace Savings NZ conference on Thursday, Rob Everett said the focus on financial stability in the wake of the GFC had masked the risks caused by poor conduct.
Now, "in a very visible and painful way," financial services firms are paying the price for not always giving their customers a fair deal.
"You could say that this is the second phase of a crisis in trust for financial services," Everett said.
He pointed to the 2018 Edelman Trust Barometer report, which shows the slow recovery of trust in financial services firms since 2012 has stalled.
According to the global survey, we trust our banks to complete transactions on our behalf (mostly) and to keep our assets safe from fraud, but that we don't trust them to look after us.
"So trust is on the decline again. It's a currency that, in some quarters at least, appeared to have lost its value" Everett said.
Why?
Cross-selling and shareholders' demands
Everett placed some blame on the "financial services supermarkets that banking groups have become".
He said banks are spread too thinly across product lines; their cross-selling being unnatural and leading to bad customer outcomes.
He also called out company directors: "Shareholder expectations emphasising short-term earnings over long-term value drove boards and management beyond the bounds of what was decent and right.
"The focus on serving shareholders above all else, in much of the current Western corporate law model, might be argued to be at the heart of the issue."
Systemic change
Everett said some of this could be changed by regulation, "but not much".
While the Financial Markets Conduct Act sets out what issuers or sellers of financial products should do, it doesn't actually talk much about fair treatment or community expectations.
He challenged firms to not just ask themselves whether they're complying with the law, but whether they're doing the right thing.
"So one challenge here is how to re-engineer these complicated institutions so that the voice of the customer is heard. And where the customer has no voice, because they don't actually know themselves what good looks like, someone else is looking out for them."
Everett also challenged firms to "change your view of how much money senior management should make and how much shareholders can expect, and focus unrelentingly on serving your customers…
"I can't stress enough that we can't change this by tinkering at the edges."
He went on to say the Australian Sedgewick report, which recommended "balanced scorecards" for frontline sales staff, didn't go far enough, saying it was good to see some firms [ie ANZ and IAG] stop paying their staff for making sales.
He also credited firms [ie AMP] that were walking away from paying the advisers who sell their products soft commissions.
"There's no point pontificating at the top about treating customers well unless you build the systems, the controls and the culture that does it for you."
FMA reaching the end of its tether 
Everett talked about the banking and insurance conduct and culture review the FMA and Reserve Bank are undertaking, saying: "We have spent less time trying to unearth isolated but dramatic failings to publicly humiliate banks or insurers with.
"But we have focused more on whether the fair treatment of customers is actually embedded in how these firms are set up…
"I see how hard many of you and your firms are trying to shift the way you operate to earn my trust and that of your customers.
"But I really don't think they [the public] see it. 
"The issues highlighted by the Australian Royal Commission have probably set this back a good bit, even on this side of the Tasman, but in any event change was moving slower than it needed to.
"In terms of an understanding of the need to build the right structures and processes, we see variances across firms in each sector and even within firms."
Everett highlighted the FMA's frustration over the slow pace of change, warning this could see the regulator become less understanding and tolerant of firms that "talk a good game but don't put the hard yards in to make sure it happens".
He concluded: "Changing profitable practices and behaviours that seemed fine only a few years ago because the expectations of customers and regulators have changed seems hard.
"Well, have some faith in the long-term power of trust and the differentiator that trust and fairness will be. You know it makes sense."