Strong annual growth in peer to peer lending as value of outstanding loans reaches $489 million and write-offs rise 64% to $13.9 million, FMA figures show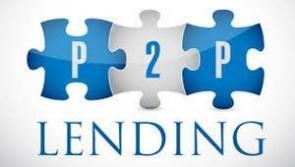 The percentage of outstanding peer-to-peer (P2P) loans in arrears dropped sharply in the year to June but the value of loans written off increased significantly, data released by the Financial Markets Authority (FMA) shows.
The FMA, which licences P2P lenders, has published its second statistical report on New Zealand P2P lending. It uses data from an annual information return from the lenders to provide a snapshot of the sector for the year to June 30.
This shows the value of outstanding P2P loans increased $177 million, or 57% in the June year to $489 million. And it shows business loans grew to 21% of the total outstanding, up from just 10% a year earlier. The balance is personal loans to individuals.
The total value of loans in arrears increased $5.7 million, or 28%, to $26 million. However the percentage of loans in arrears dropped to 4.8% from 8.6%.
The value of loans written off jumped $5.4 million, or 64%, to $13.9 million.
Registered investors increased 5,379, or 26%, to 26,123. There were 10,176 open investments, up from 7,991. There was a 72,520, or 35%, increase in registered borrowers to 279,750. Harmoney, the biggest licensed P2P lender, sources 75% of its funding/lending from the Heartland and TSB banks, plus institutional and wholesale investors.
The FMA statistics show 84% of loans by value paying interest rates of between 8% and 24.99%. Meanwhile, the vast majority of retail investors have invested less than $5,000.