Credit card users should take advantage of low-interest cards, balance-transfer deals & interest-free periods, Commerce & Consumer Affairs Minister Kris Faafoi says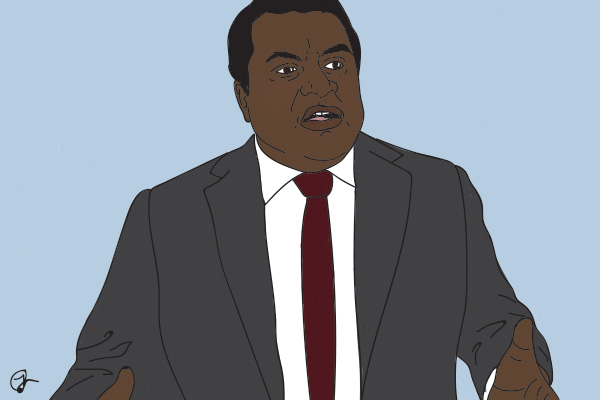 Commerce and Consumer Affairs Minister Kris Faafoi says banks must only charge credit card interest rates they are satisfied borrowers can repay without suffering substantial hardship, and is encouraging credit card using consumers to shop around.
Faafoi's comments to interest.co.nz come after we pointed out our interview with The Co-operative Bank CEO David Cunningham. Cunningham describes the credit card market as "a real area of customer harm", saying it would be a worthy recipient of a probe by the Commerce Commission under its new market study powers. 
"I would expect credit card providers to charge fees that are fair and reasonable for consumers. Under the Credit Contracts and Consumer Finance Act, banks can only charge a credit card interest rate if they are satisfied that borrowers can make repayments without suffering substantial hardship," Faafoi said via a spokeswoman.
"I would encourage consumers to shop around and take advantage of low-interest cards, balance-transfer arrangements, and the interest-free period on cards to reduce the amount of interest they pay on credit cards."
Additionally Faafoi said the recent Financial Markets Authority (FMA) and Reserve Bank (RBNZ) report into bank conduct and culture shows New Zealand banks "need to lift their game" when it comes to identifying problems and risks, including in relation to how they sell products.
"I am considering the report's recommendations on the regulation of bank conduct and will determine if regulations need to change," Faafoi said.
Following the conduct and culture report interest.co.nz argued here that if the FMA and RBNZ are serious about making banks consider their customers' long-term outcomes they could start by taking a look at the credit card market.
Reserve Bank data shows credit card advances outstanding stood at $7.257 billion as of September, having risen 6.1% year-on-year. The weighted average interest rate on personal interest bearing advances was 17.9%, and the weighted average interest rate effective on all personal advances 11%. In 2017 total credit card billings in NZ reached $43.368 billion.
*This article was first published in our email for paying subscribers early on Friday morning. See here for more details and how to subscribe.