Barfoot & Thompson's May Auckland sales volumes at their lowest level in nine years but prices steady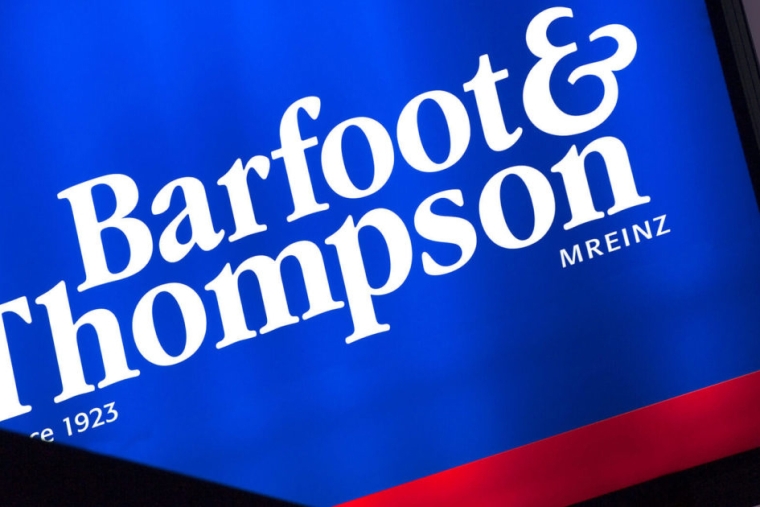 Barfoot & Thompson sold 821 residential properties last month, down 20% compared to May last year and the lowest number of sales the agency has recorded for the month of May since 2010.
However while sales volumes were well down, prices held steady.
Barfoot's average selling price in May was $928,992, slightly higher than $928,330 in April . The median selling price was $850,000 in May, up $20,000 from April's median of $830,000.
Barfoot & Thompson is the largest real estate agency in Auckland by a substantial margin and both its average and median selling prices have remained within a fairly narrow band for the last two years, suggesting very little movement in Auckland prices over that period.
However the low level of sales suggests the Auckland market is fragile heading into winter.
The number of new listings the agency received in May was down 18.5% compared to May last year, suggesting sales activity is likely to remain subdued.
However buyers will still have plenty of choice with Barfoot's residential inventory - the total number of homes it had available for sale at the end of May - down just 5.5% compared to inventory at the end of May last year.
There was little change in the price mix of properties sold, except that the number of homes selling for $2 million-plus accounted for 6.4% of sales in May compared to 11.1% in May last year.
"What is clear is that the Auckland market has come through the concerns created by the now abandoned Capital Gains Tax and sales are settling at current levels in a robust fashion," Barfoot & Thompson Managing Director Peter Thompson said.
"While there are no signs of a price retreat, nor are there signs of prices rising.
"It is a situation likely to remain until Spring," he said.
You can receive all of our property articles automatically by subscribing to our free email Property Newsletter. This will deliver all of our property-related articles, including auction results and interest rate updates, directly to your in-box 3-5 times a week. We don't share your details with third parties and you can unsubscribe at any time. To subscribe just click on this link, scroll down to "Property email newsletter" and enter your email address.