Minister of Urban Development Phil Twyford hails establishment of new Crown agency Kainga Ora in October, which he says will transform housing and urban development throughout New Zealand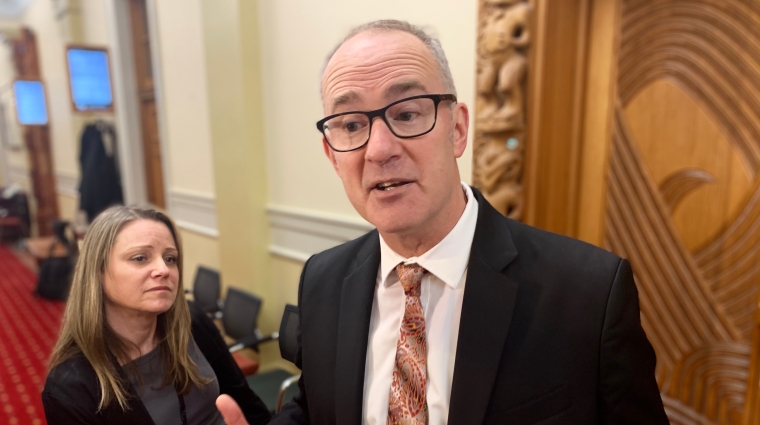 Legislation creating the Government's new housing and urban development authority Kainga Ora has passed its third and final reading in Parliament.
Under the Kainga Ora - Homes and Communities Act, the new entity will be able to undertake the development of public, market and affordable housing, as well as homes for first home buyers. It will also be able to carry out development and renewal of urban areas, which could include commercial, industrial or community property and infrastructure.
The new Crown agency will see Housing New Zealand Corporation (HNZC), HLC (Homes Land Community) and the Ministry for Housing and Urban Development's KiwiBuild Unit merged to create one organisation.
The Minister of Urban Development Phil Twyford has welcomed the creation of Kainga Ora which he claims will now increase the delivery of housing around the country.
"The new agency will be the Government's lead developer for urban development," Twyford says. "It brings together Housing New Zealand and its development subsidiary HLC, and the KiwiBuild Unit, to create a one stop shop that will build thriving communities with a diverse mix of public, affordable and market housing.
"Kainga Ora is a new approach. It will end the duplication, splitting of key roles, fragmented decision-making and limited coordination that occurred over recent years because the Government's comprehensive house building programmes was spread across multiple agencies."
And Twyford says it won't be expected to return a surplus to the Government.
But exactly how Kainga Ora will operate alongside the likes of the Auckland Council and other councils around the country will be the real test. Auckland Council outlined its concerns with the Government's plans to create the new housing and urban development authority in a submission on the Kainga Ora - Homes and Communities Bill in June.
It said it could end up paying for increased infrastructure costs created by the agency, while its planning could be overridden. And the council didn't like the idea of "managing and maintaining infrastructure after Kainga Ora-Homes and Communities exits a development project".
"Provision or enabling of infrastructure and amenities by the new entity will have implications for wider infrastructure networks outside the development project area - for example water treatment plants and public transport services. This could have significant operational and financial implications for local authorities and their Council Controlled Organisations."
But Twyford says Kainga Ora will be expected to work with a number of sectors and groups in its role once it becomes operational on October 1. These include developers, iwi, non-profit organisations, plus local and central government.
"Kainga Ora is set up so it can work alongside others in a wide variety of ways – enabling and complementing, rather than competing with, the private sector. This will include working with the development sector on large scale urban development projects."
A second Bill is expected to be introduced before the end of the year which will give Kainga Ora the ability to undertake specified development projects. It is also expected to define in more detail the powers it will have.
"These are essential and complex projects that would struggle to progress under standard development processes. Kainga Ora will have a tool-box of powers to help housing and urban development be built at scale and pace," says Twyford.