New dwelling consents were up strongly in Auckland, Wellington and Canterbury in August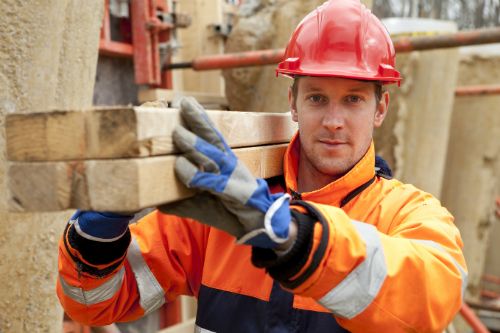 The number of new homes being consented continued to gallop along at a healthy clip in August.
According to Statistics NZ, 3261 new dwellings were consented throughout the country in August, down slightly from 3420 in July but up 6% compared to August last year.
In Auckland 1407 dwellings were consented, up 8.4% on the same month last year, in Wellington 225 new dwellings were consented (+11.4%) and Canterbury shows no sign of slowing down with 511 new dwellings consented, up a whopping 29.7% on August last year (the chart below shows the trends in all regions).
Most of the growth was in new townhouses and home units, with 735 of them consented around the country in August, up 47.9% on a year ago.
However, stand alone houses remain the most common type of new dwelling with 1955 of them consented in August, up 4.0% on a year ago.
There was also strong growth in retirement unit numbers with 231 of them consented in August, up 20.9% on August last year (see the second chart below for the national trends in building types).
On an annual basis 35,658 new dwellings were consneted in the 12 months to August up 8.8% compared to the previous 12 months and up 48% compared to five years ago.
However while construction of new dwellings continues to steam ahead, it appears people are spending less on renovations.
The total value of consents issued throughout the country for dwelling alterations was $181 million in August, down 4.8% compared to August last year.
On an annual basis the value of alteration work consented was down 5.5% on a year earlier.
The total value of all consents issued for both new dwellings and alterations was $1.394 billion in August, with residential construction activity now running at more than $15 billion a year excluding the cost of land (see the third chart below for the annual change of the value of consents issued).
In a First Inpressions newsletter on the figures, Westpac Senior Economist Satish Ranchhod said residential construction activity was likely to remain high for some time.
"We're expecting a strong rise in construction activity over calendar 2019 and today's result supports that forecast," Ranchhod said.
"Further ahead we expect a strong level of home activity for an extended period to address existing housing shortages and keep up with population growth.
"That's reinforced by the high number of demolitions occurring.
"But while the level of construction activity is expected to remain elevated for some time, beyond 2020 we don't expect to see the sort of large increases in building activity that we've been seeing in recent years," he said.
The comment stream on this story is now closed.