Government gives Kāinga Ora - Homes and Communities the green light to more than double its debt to $7 billion; Housing NZ to issue $2.5 billion of bonds this year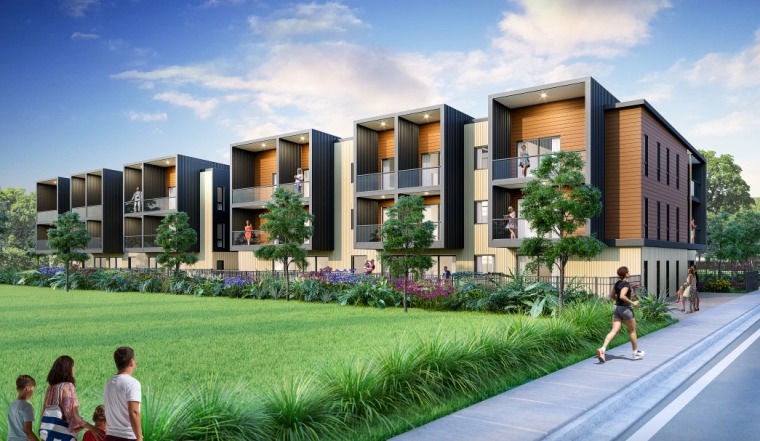 The Government has given the Crown entity tasked with building houses the thumbs up to more than double its debt.
Kāinga Ora - Homes and Communities' debt ceiling under its "Borrowing Protocol" was increased from $3.05 billion to $7.10b on January 1.
According to an announcement made (but not publicised) on Thursday, Finance Minister Grant Robertson and Housing Minister Megan Woods approved the change on December 19.
This means the agency responsible for the likes of KiwiBuild and the country's state houses will have a substantial amount more headroom for future debt issuance.
Kāinga Ora's subsidiary, Housing New Zealand Limited, plans to issue around $2.5b of "Wellbeing Bonds" in the 2020 calendar year.
Put in context, the value of the entity's bonds on issue as at December 31 was $2.3b. Meanwhile Treasury expects gross New Zealand Government Bond issuance will total $10b in the year to June 30, 2020.
Because Kāinga Ora is a Crown entity, the debt it issues (IE the Wellbeing Bonds) won't be accounted for in the government's financial statements as "core Crown debt". 
So, additional borrowing for much of the country's housing needs won't affect Robertson's self-imposed Budget Responsibility Rules, which include a commitment to reducing this measure of debt as a portion of gross domestic product.
Kāinga Ora's acting chief executive, Greg Groufsky, said the agency's higher debt limit gives it room to "build more houses in addition to current targets if needed for the future".
He said the Government expects more households will need the Income Related Rent Subsidy, so Kāinga Ora is building homes to support this demand.  
"The funding will also support the progress of large urban development programmes underway in Auckland (Northcote, Mangere, Mt Roskill and Oranga) which will deliver up to 22,000 new homes over the next 10 to 15 years, and provide capital for new land development activities to increase housing supply," Groufsky said.
"The funding will also finance the extensive programmes which are upgrading and renewing older state homes…
"The 1,461 new state homes built in 2018/19 was the largest in nearly 20 years."
Here's more information from Kāinga Ora on its 2020 bond issuance plan:
Issuance is expected across the curve, with the exception of the June 2023 maturity.

All Wellbeing Bond maturities, excluding June 2023, are forecast to increase to a maximum $2.0 billion per tranche over time, subject to the total size of the Borrowing Protocol limit. We consider the $2.0 billion limit balances maximising liquidity in individual issues with an acceptable level of refinancing risk, given current and expected gaps between maturities.

We expect to launch a longer-dated Wellbeing Bond in the next few months, subject to market conditions, extending the curve beyond the existing October 2028 maturity. Increasing the average maturity of the debt portfolio is an important goal for Kāinga Ora, given the nature of our asset base, and we remain open to reverse enquiry for longer-dated issues (15 years and beyond).

Syndication will continue to be the preferred approach for debt issuance as we develop the portfolio and build liquidity in individual maturities. Tenders may play a role in primary issuance over time, particularly for more liquid maturities, and we will update the market on our planned approach in due course.