BNZ's economists are forecasting a 12% drop in house prices and an even bigger decline in the construction of new homes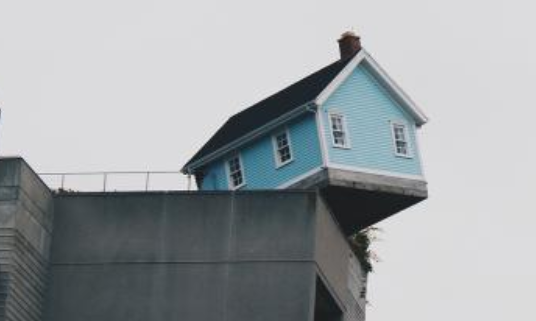 BNZ's economists are picking house prices to decline by about 12% and construction of both residential and commercial properties to decline.
In the bank's latest Economy Watch report, which focuses on the construction sector, its economists say that construction may not remain as strong as many people are hoping.
Residential construction in particular, could be adversely affected by lower population growth, heightened unemployment, Airbnb properties being converted to residential rentals and weaker house prices.
"The rising unemployment rate is the biggest downside risk to both residential construction and house prices," the newsletter says.
"We have noted many times before, the changing cost of finance (namely interest rates) only tends to affect the marginal buyers.
"In contrast, a rising unemployment rate is lethal for the housing market.
The supply of housing could also be increased as tourist accommodation is converted to residential use.
However, lower population growth, from reduced immigration, is likely to have the biggest impact on housing construction, the report said.
That could see the number of new dwelling consents issued fall to 20,000 to 25,000 a year, compared to 37,606 in the 12 months to March this year.
"All of the above will likely result in a drop in house prices. A decline of around 12% is our best pick currently," the report said.
It also said that non-residential construction work is also likely to take a hit, but not as severely as residential construction.
"As the existing work reaches completion, it's hard to see where new demand might come form in the next year or so," the report said.
Construction of tourism-related  properties such as hotels would be hardest hit, but shops and restaurants will also be affected.
"The shops and restaurants sector will be afflicted by the drop off in tourists but in addition, overall spending growth will be hampered by rising unemployment, falling house prices, reduced residential construction, and near term, a drop in wages.
"This is likely to impact discretionary spending much more than non-discretionary," the report said.
The comment stream on this story is now closed.
You can receive all of our property articles automatically by subscribing to our free email Property Newsletter. This will deliver all of our property-related articles, including auction results and interest rate updates, directly to your in-box 3-5 times a week. We don't share your details with third parties and you can unsubscribe at any time. To subscribe just click on this link, scroll down to "Property email newsletter" and enter your email address.