A housing stock-take after three years of a Labour-led Government - what was and wasn't delivered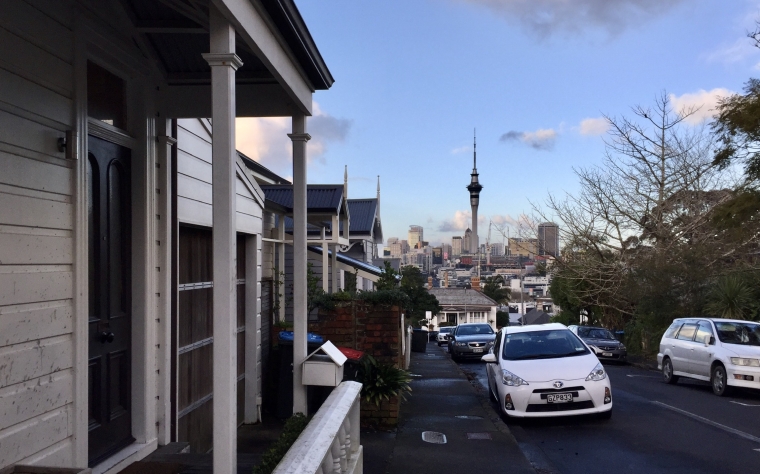 Labour campaigned strongly at the 2017 election on addressing the country's housing crisis. 
So how did it go? Here's a table comparing what it delivered versus what it promised. 
Green: Delivered
Orange: Semi-delivered
Red: Not delivered 
WHAT LABOUR PROMISED IN 2017 AND WHAT IT DELIVERED ON THE HOUSING FRONT

Supply

Establish an Affordable Housing Authority to work with the private sector to cut through red tape and get new homes built fast.

Kāinga Ora - Homes and Communities established in October 2019.

Build 100,000 affordable homes for first-home buyers over 10 years via KiwiBuild.

As at the end of August: 602 KiwiBuild homes built, 712 sold, 927 under construction and 325 on the market. Eligibility criteria broadened over life of scheme to increase demand. KiwiBuild underwrite concept extended to housing developments more broadly.

Partner with private developers, councils, and iwi to do major greenfields and revitalisation projects, building affordable homes with KiwiBuild and the private market. 

The Urban Development Act, giving Kāinga Ora the power to speed up the development of large public or private urban development projects, was enacted in August. There are no projects lined-up to use the Act.  

Remove Auckland's Rural Urban Boundary and free up density controls.

Auckland's Rural Urban Boundary remains in place, but further development has been provided for via the National Policy Statement on Urban Development 2020.

Increase the number of state houses and stop the sell-off that occurred under National.

The number of public housing places available has increased from just over 66,000 in late 2017 to 71,886 as at August. The number of eligible individuals/families on the public housing waitlist has increased by around 14,000 to nearly 20,000 over this time.  

Invest an additional $60m over four years in new emergency housing.

There's been additional investment in transitional housing and the Housing First programme, aimed at helping homeless people.

Review the role the Ministry of Social Development plays in managing the public and emergency housing programme with a view to consolidate these functions within Housing New Zealand.

A number of functions have moved to Kāinga Ora, but the Ministry of Social Development still manages the public housing register and is responsible for providing Emergency Housing Special Needs Grants.

Invest in making sure all state houses are warm and dry.

All Kāinga Ora houses and registered Community Housing Provider houses must comply with Healthy Homes Standards by July 2023 - two years later than when private landlords must comply.

Retain the RMA and reverse objectionable changes made to it by National.

The Resource Management Amendment Act 2020, which received royal accent in June 2020, tweaked the RMA.

Convene a panel to advise on how to ensure the RMA is fit for purpose.

A working group has delivered a comprehensive report recommending the RMA be repealed and replaced by two new pieces of legislation. Labour has committed to forging ahead with the recommendations at a high level.

Demand

Extend the bright-line test from two to five years. Maintain the family home exemption.

New rule applies to property bought after March 28, 2018. 

Require property investors to offset rental losses against income from their property portfolios, rather than all their income. 

Took effect in the 2019/20 income year.

Ban non-resident foreigners from buying existing New Zealand houses.

Took effect in October 2018.

Set up a Tax Working Group to ensure there's a better and fairer balance between the taxation of income and assets, in particular the capital gains associated with property speculation. 

Government refused to implement capital gains tax recommended by Tax Working Group.

Rental reforms

Increase the notice period landlords need to provide tenants from 42 days to 90 days.

Rule change to take effect in February 2021. Notice periods of 14 days and 63 days are allowed under some circumstances.

Abolish "no-cause" terminations of tenancies.

Rule change to take effect in February 2021.

Limit rent increases to once a year, rather than once every six months.

Took effect in August 2020.

Allow tenants to make minor alterations if they return the property to the state it was in at the start of the tenancy.

Rule change to take effect in February 2021.

Set standards that require rental properties to meet standards around insulation, heating, ventilation, draught stopping, and drainage.

Various rules and standards started being implemented from July 2019. Healthy Homes Standards must be implemented by July 2024 across the board.

Ban letting fees.

Took effect in December 2018.

Healthy homes

Assist homeowners and landlords to make their houses warm and healthy to live in with grants of up to $2,000 towards upgrading insulation and heating.

Warmer Kiwi Homes grants became available for insulation in 2018 and heating in 2019. Grants are available to eligible home owners with a community services card or who live in an area identified as low income.

Introduce a Winter Energy Payment for people receiving superannuation or a main benefit.

Payment began in 2018.

Labour/NZ First Coalition Agreement

Strengthen the Overseas Investment Act and undertake a comprehensive register of foreign-owned land and housing.

OIA has been strengthened. There is no "comprehensive register of foreign-owned land and housing", but Stats NZ is working on collating new data on foreign ownership on top of its housing transfers dataset.

Establish a Housing Commission.

Kāinga Ora established in October 2020.

Labour/Green Party Confidence and Supply Agreement

Make Budget provisions to substantially increase the number of homes insulated.

Warmer Kiwi Homes grants available.

Develop a Rent to Own scheme or similar progressive home ownership models as a part of KiwiBuild.

$23m has been allocated to two community housing providers so they can scale up the progressive home ownership products they already offer.