Average New Zealand housing values rose by $554 a day during January, topping $800,000 for the first time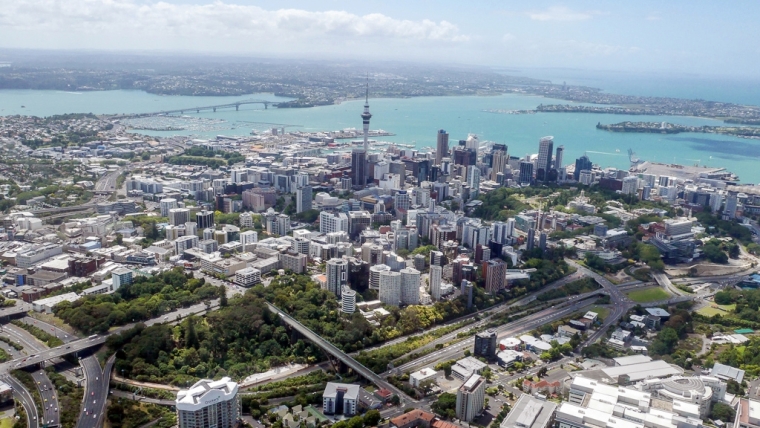 The average value of homes throughout New Zealand increased by $17,184 in January, according to property data company CoreLogic.
The value of New Zealand dwellings passed $800,000 for the first time last month, increasing from $788,967 in December last year to $806,151 in January. That was an average increase in value of $554.32 a day.
The biggest increase in value last month was in the Thames-Coromandel District where the average home's value increased by $39,290 to $904,897.
Only four districts had declines in average values last month - Waitomo where it dropped by $19,896 to $256,095, Hauraki where it dropped by $12,120 to $488,542, Tasman where it was down by $8717 to $675,597, and Hurunui where it dropped by $1934 to $433,743.
Around the major centres, average dwelling values increased by $21,740 in Auckland last month, $19,264 in Hamilton, $12,808 in Tauranga, $17,067 in the Wellington Region, $16,885 in Christchurch and $10,383 in Dunedin.
Significant increases were also recorded last month in tourist towns such as Rotorua where the average value was up by $5513, Taupo $15,039 and Queenstown-Lakes $7954.
Central Auckland's eastern suburbs, which includes beachside suburbs such as St Heliers and Kohimarama had the highest average housing value in the country at $1,712,828,  while average values were lowest in Buller at $234,719.
"The outlook is for further growth, assisted by political commentary regarding the need to protect property wealth," CoreLogic's Head of Research Nick Goodall said.
"Nationwide demand for mortgages through January has already risen above the levels seen at the end of 2020 as buyers take advantage of low interest rates and act with urgency in the competitive market."
On an annual basis average housing values across New Zealand increased by 12.8% in the 12 months ended January, with the biggest annual increase of 34.8% occurring in South Wairarapa.
Altogether 14 districts posted annual value increases of 20% or more.
The average values for all districts and their changes over one, three and 12 months are set out in the table below.
The comment stream on this story is now closed.