Community Finance seeks $100 million to fund a community housing project offering investors interest rates north of 2%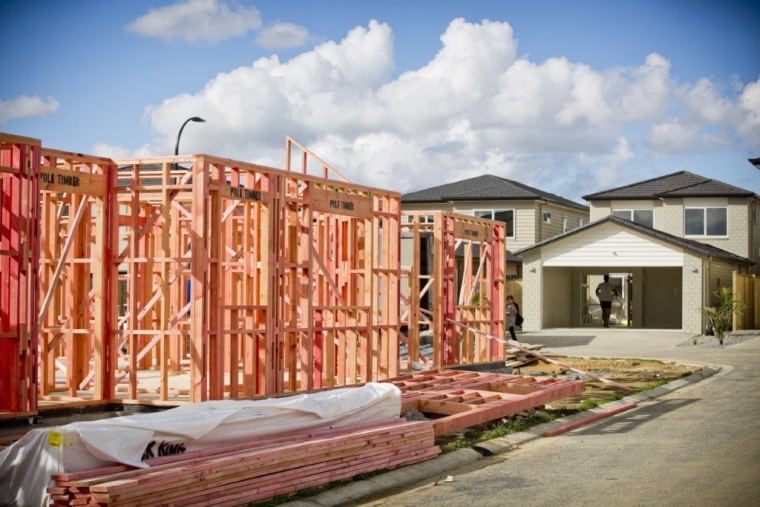 ANZ will both invest in a community housing project and manage the issue of a securitised community bond to fund the project.
The bank's involvement comes through an initiative from Community Finance, which is described as an impact investment platform bringing together investors with community housing providers to build houses. The initiative, known as The Aotearoa Pledge, aims to raise $100 million this year.
Community Finance says it has thus far raised $51 million with investments from ANZ, the Generate KiwiSaver Scheme, Pathfinder Asset Management, Forsyth Barr, the Lindsay Foundation, Clare Foundation and Waikato's WEL Energy Trust. The $51 million comprises $10 million each from ANZ, Generate and Pathfinder, with the others investing the remaining $11 million between them. The offer is open to wholesale investors, not retail investors.
Community Finance says it provides low cost finance to New Zealand community housing providers to build new, safe and affordable homes. It acts as an intermediary with loans secured and managed through securitisation to create a community bond, and typically charges less than 0.65% per annum (pa) to manage both the investments, lending and impact reporting. Investors receive regular reports on the direct social impact of their investment, as well as a return of between 2% and 2.50% pa.
Securitisation involves taking illiquid assets and, through financial engineering, transforming them into a security.
 Chief executive James Palmer says Community Finance is delighted to partner with ANZ, "leaders in scale and capability in the New Zealand bond market."
"Community bonds are typically set based on the equivalent NZ swap rate, eg the five year, plus a margin of 100 to 200 basis points to set the coupon," Palmer says. 
"The first investment from The Aotearoa Pledge cornerstone investors will be made at the end of the month. That community bond interest rate was set at 2.15% pa for investors, with the community housing provider only paying 2.49% pa. These interest rates are fixed for five years in this instance. With the swap rates trending upwards on longer terms, it is likely some community bonds will be issued in the high 2% to 3% range."
Palmer says he can't yet name the community housing provider. He says it's not The Salvation Army but is a well established entity with more than $100 million in net assets. 
"Collaboration is essential for solving the housing crisis Aotearoa faces. We need less talk and more action. We hope to see other fund managers, community foundations and businesses step up this year and join The Aotearoa Pledge to bring transformational change for the community and those in need," Palmer says.
"Last year, Community Finance successfully raised $40 million [through its first community bond] for the Salvation Army Community Bond to build 118 new homes across three locations... which helped to house 150 adults and 59 children... The community bond is paying investors, such as the Tindall and Lindsay Foundations and Generate KiwiSaver Scheme, up to 2.30% pa," says Palmer.
Money raised through The Aotearoa Pledge will be used to build homes throughout the North and South Island, Community Finance says. Additional community bonds are in the pipeline.
There's more detail in the full Community Finance announcement here.