National proposes giving councils $50,000 to spend on infrastructure for every building consent issued above historic averages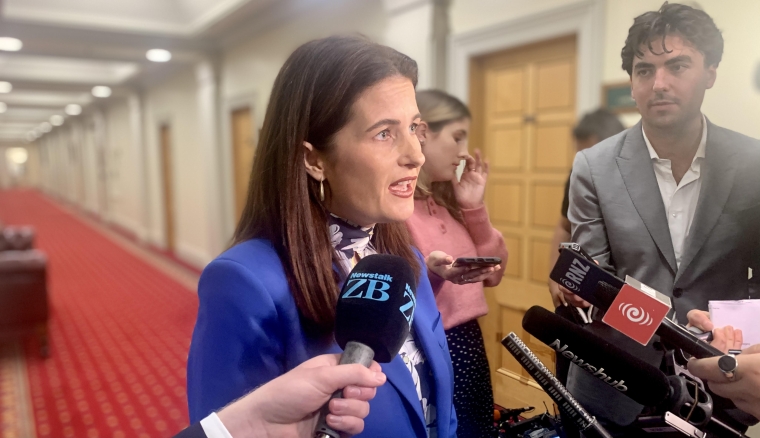 National is suggesting the Government incentivises councils to enable growth by paying them $50,000 for every new house they consent above their five-year historic average.
The party says councils would need to use the grants to pay for infrastructure, including pipes, roads and public transport, to support the building of more houses.
It says the Government could pay for the scheme using the $3.8 billion Housing Acceleration Fund, unveiled when it released its housing policy package in late March.
The Government hasn't yet decided how to distribute the $3.8 billion set aside, but said the contestable fund would be used to pay for infrastructure and provide additional funding to accelerate development of vacant or underutilised Crown-owned land.
Cabinet will consider the detailed criteria of the fund in June.
National's proposal is included in a Member's Bill drafted by leader, Judith Collins. The bill will go in the ballot later this week.
It includes a regional breakdown of consent numbers that would be used as a benchmark from which to measure how much councils have increased consenting rates and thus how much they'll receive in grants.
If Statistics New Zealand consent figures for the year to February were compared to the figures in the bill, maths done by interest.co.nz suggests Auckland Council would receive $197 million, and Wellington City Council would receive $650,000. Meanwhile Tauranga City Council wouldn't receive anything for coming in below the threshold specified in the bill.
National's infrastructure spokesperson Andrew Bayly maintained the "vagueness" around the Government's $3.8 billion Housing Acceleration Fund would create a "bureaucratic hurdle" for councils.
"Councils and developers will be forced into a drawn-out negotiation with Wellington bureaucrats to get funding, showing how each new development meets whatever criteria this Government finally announces," he said.
"Just like the so-called shovel ready projects, where a year later only a quarter have shovels in the ground, this looks set to be another example of Labour's inability to deliver."
Supply-side focus
Included in Collins' Member's Bill are also proposals for enacting the other already-announced parts of National's housing plan.
These include putting in place emergency powers similar to those used to speed up house building in Canterbury following the 2010/11 earthquakes, creating a requirement for urban councils to immediately zone more land for housing - enough for at least 30 years of expected growth, and limiting the appeals process under the Resource Management Act to ensure new district plans can be completed and put in place rapidly.
All of National's solutions are focussed on increasing the supply of housing. None consider dampening demand.
Collins said: "National doesn't share Labour's view that you can tax your way out of a housing shortage."
National's housing spokesperson Nicola Willis said: "This bill gives councils permission - in fact it requires them - to say 'yes' to housing development and to get as much new housing built as they can as soon as is possible.
"This bill will remove the artificial land use constraints and endless red tape that have prevented our cities growing up and out as fast as they need.
"The emergency measures will turn the tables from a situation where housing developers have to bend over backwards to get permission to build new housing to a situation where councils are incentivised to make building houses as quick and easy as possible."