Quotable Value says housing market likely to cool further as higher interest rates kick in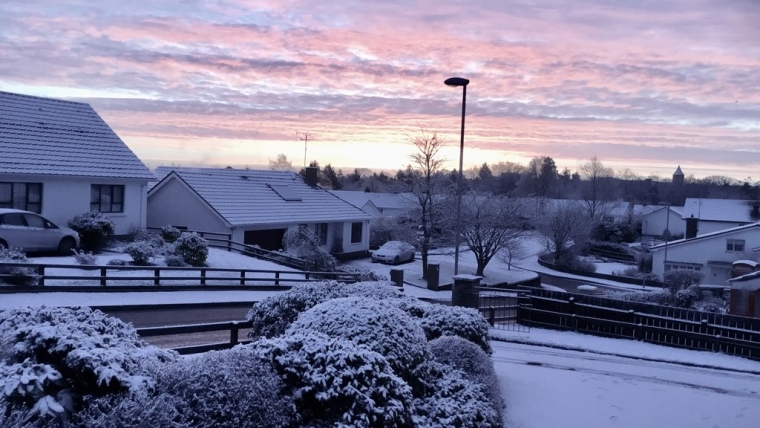 Quotable Value (QV) says the housing market is "clearly cooling," even though the national average dwelling value hit a record high of $952,078 in June.
That was up by 4.3% compared to three months earlier and up by 26.4% compared to July last year.
The cooling effect can be seen in the amount average dwelling values are increasing.
July's national average value of $952,078 was up $8895 compared to June's national average value of $943,184.
But June's average value was up $11,256 compared to May. And May's average value was up $18,719 compared to April.
So over that three month period, the amount by which the country's average dwelling value increased each month has declined from $18,719 to $8895.
On a percentage basis, the three monthly growth rate has declined from 8.8% in May to 4.3% in July.
"The market is clearly cooling now as a result of government and Reserve Bank policy initiatives aimed at dampening the enthusiasm of investors," QV General Manager David Nagel says.
"With looming interest rate rises, we'll likely see a continuation of this trend."
All of the 16 major urban centres tracked by QV's House Price Index showed a reduction in the rate of growth in July compared to June, but only two, Rotorua and Marlborough have so far showed actual declines in average values.
In Rotorua the average value declined form $691,789 in June to $684,130 in July (-1.1%), while the average value in Marlborough declined from $689,485 in June to $686,403 in July (-0.4%).
---
Supporting us gets rid of ads. Find out more.
---
"The fundamentals of the property market are still strong, so we're unlikely to see a wholesale reduction of values anytime soon, but we may begin to see quarterly value growth taper off in some localities altogether, and even some small reductions as we come to the end of the current growth cycle," Nagel said.
According to the QV HPI, the districts with the highest and lowest average dwelling values are both in the deep south, with the average value sitting on $449,548 in Invercargill, while just up the road in Queenstown it's more than three times as much at $1,435,138.
See the chart below for the average values and three monthly rates of growth in all 16 districts tracked by the QV HPI.
The comment stream on this story is now closed.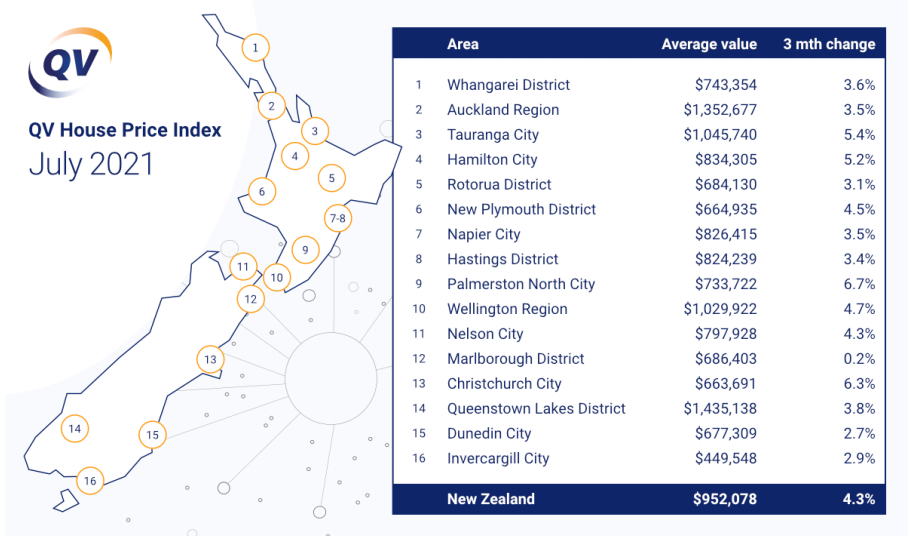 You can have articles like this delivered directly to your inbox via our free Property Newsletter. We send it out 3-5 times a week with all of our property-related news, including auction results, interest rate movements and market commentary and analysis. To start receiving them, go to our email sign up page, scroll down to option 6 to select the Property Newsletter, enter your email address and hit the Sign Me Up button.