First signs of rain from the dark clouds gathering over the housing market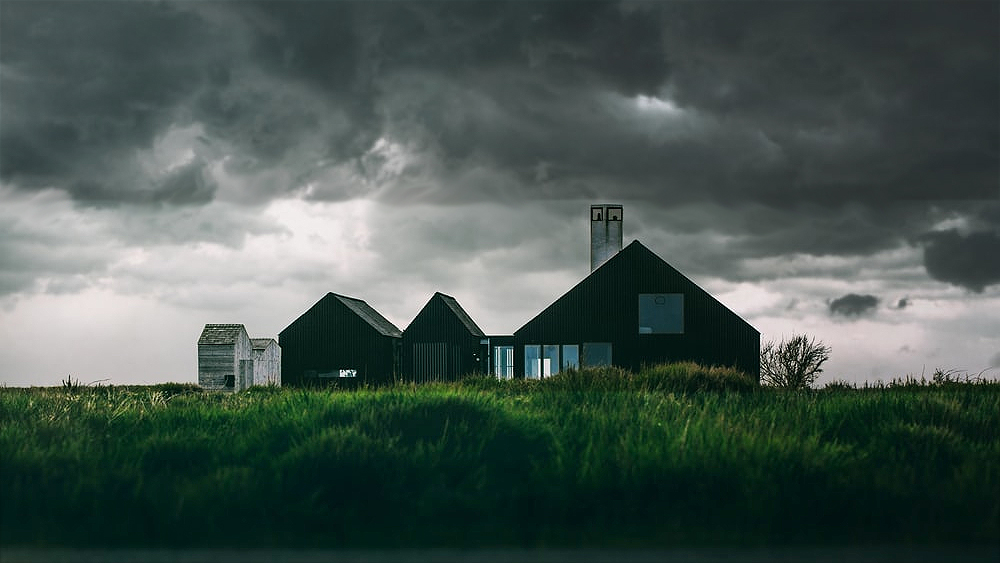 Perhaps no other downturn in the housing market has been as widely anticipated as the one which is supposed to occur this year.
Economists and commentators from almost every corner of the market have been telling us for some time that current house prices are unsustainably high and that rising interest rates, more restrictive mortgage lending rules, changes to the way residential investment property is taxed and the lack of inward migration coupled with a steady increase in the supply of new homes, will combine to cool the market and push prices down from their recent highs.
So when the Real Estate Institute of New Zealand's House Price Index (HPI) declined by 1% in December after a scorching run of monthly increases, did it mark the turning point of the market?
Certainly the decline was significant.
The graph below tracks the monthly changes in the HPI from April 2017 to December 2021.
It shows that from April 2017 to July 2020 the HPI posted relatively modest but steady growth, increasing by 12.3% over that 40 month period.
Then from August 2020, as the Reserve Bank started pushing mortgage interest rates down to extraordinarily low levels, house prices started rocketing up.
That saw the HPI increase by a staggering 51.4% over the 17 months from August 2020 to November 2021.
Considering that the HPI increased by 3.3% in October and 1.9% in November,  the -1.0% decline in December could well have marked a significant turning point in the market.
The trouble is, one month's figures do not make a trend and December is not a very reliable month for picking changes in the market, because like January, it is affected by the Christmas/New Year break, when the market all but closes down for 3-4 weeks.
However there are three things that suggest that December's drop in prices was more than just a blip in the market.
Firstly, prices were particularly weak in the country's biggest market, Auckland, where they were down 2.3% for the month, compared to an increase of 3.1% in November.
As the tables below show, prices were weaker in all of Auckland's major urban districts except for Rodney and Franklin, which bookend the region at its Northern and southern boundaries.
The monthly decline in Papakura was a whopping 6.7%.
Additionally the number of districts showing a decline in the HPI is increasing.
In November, just seven of the 26 major urban districts in the REINZ's HPI summary showed a decline.
In December that number doubled to 14 and included the major centres of Auckland, Hamilton, Christchurch and Dunedin.
And finally, if a price correction was in the offing, you would expect it to be preceded by a significant downturn in sales numbers, and the number of residential properties sold in December 2021 was down by 29% compared to December 2020.
All of that suggests that December's HPI figures were more than just an aberration.
Although sales in January can be patchy, February/March is usually the busiest time of year for the real estate industry, so we shouldn't have to wait long to find out which way the market is headed.
Another month or two should do it.
The comment stream on this story is now closed.
You can have articles like this delivered directly to your inbox via our free Property Newsletter. We send it out 3-5 times a week with all of our property-related news, including auction results, interest rate movements and market commentary and analysis. To start receiving them, register here (it's free) and when approved you can select any of our free email newsletters.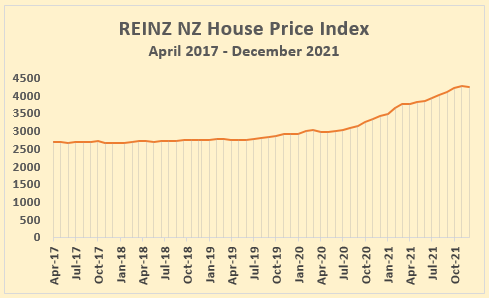 REINZ House Price Index - December 2021