Auckland rents still rising but the rate of increase is relatively low compared to last 10 years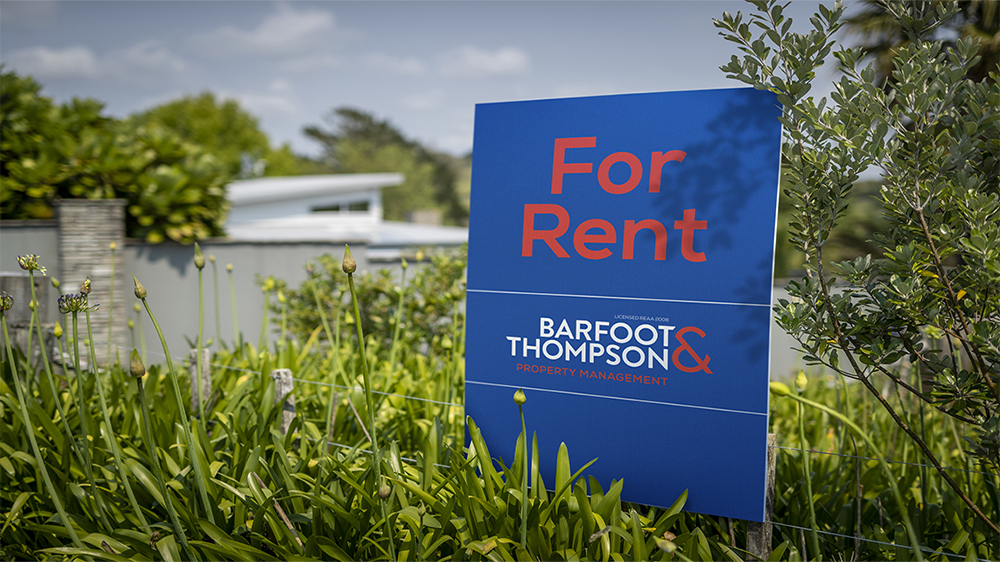 The average rent on residential rental properties managed by Auckland's largest real estate agency increased by $17.10 a week last year.
Barfoot & Thompson manages more than 16,000 residential rental properties across the Auckland region on behalf of landlords and their average rent increased from $592.79 a week at the end of 2020 to $609.89 at the end of 2021, up $17.10 (+2.89%) for the year.
The average rent for one bedroom properties was $396.42 a week, up 3.13% for the year, while three bedroom properties finished the year on $615.65, up 3.33%.
The cheapest place for families to rent a two or three bedroom home was Franklin/rural Manukau on the city's southern fringe, where the rent on the average two bedroom property ended last year $417.29 while three bedroom homes were $502.79.
Auckland's central suburbs were the most expensive with a three bedroom home there renting for an average of $869.51 a week.
The table below gives the end of year averages broken down by district and the number of bedrooms.
However while last year's 2.89% increase was up on the previous two years, (+1.81% in 2020 and +2.58% in 2019), it was still relatively low in historic terms.
Between 2012 and 2018 the average rent on properties managed by Barfoot & Thompson increased by between 3.05% and 6.73% a year.
The peak of 6.73% was in 2015 when the average rent increased by $31.73 a week (see second table below).
"The year-on-year price changes we track across our portfolio puts 2021 in the third lowest position for the rate of rent increases, compared to the movements we've seen over the past 10 years," Barfoot & Thompson Director Kiri Barfoot said.
"Only 2020's 1.81% rise - unique in having a six month freeze on rents during New Zealand's first lockdown, and 2019's 2.58% rise, were lower," she said.
The comment stream on this story is now closed.
Average rents for rental properties managed by Barfoot & Thompson - December 2021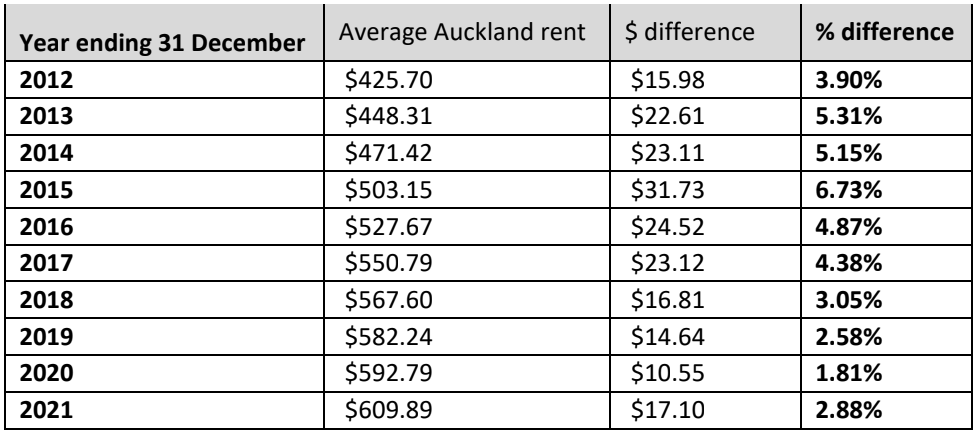 You can have articles like this delivered directly to your inbox via our free Property Newsletter. We send it out 3-5 times a week with all of our property-related news, including auction results, interest rate movements and market commentary and analysis. To start receiving them, register here (it's free) and when approved you can select any of our free email newsletters.