CoreLogic says average housing values in Wellington and Dunedin have had their biggest decline since the Global Financial Crisis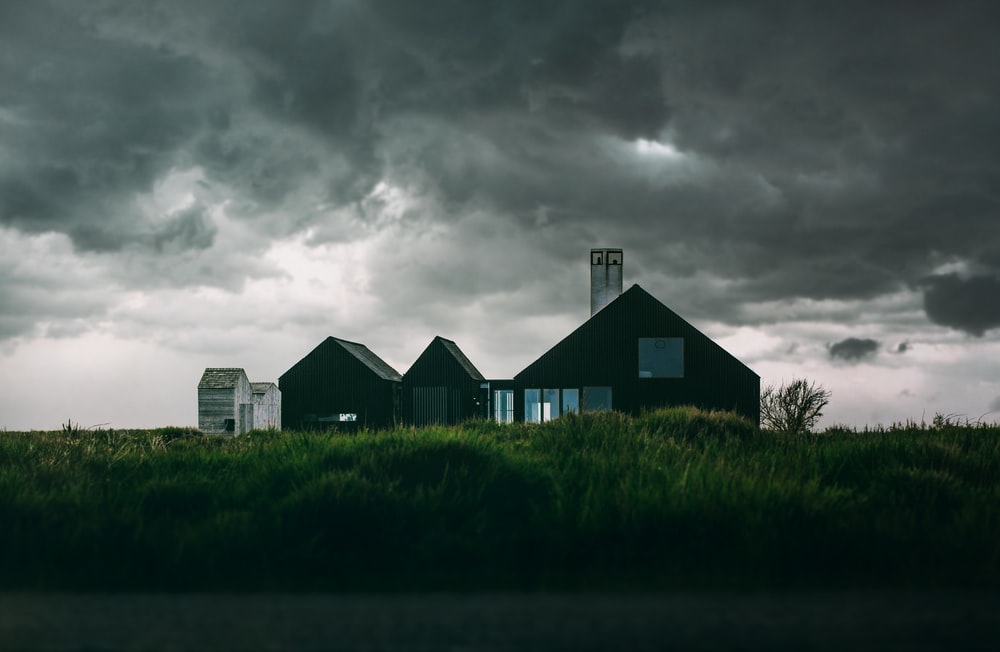 Average dwelling values are starting to decline in many parts of New Zealand, according to CoreLogic's House Price Index.
The property data company says average values throughout the country over the three months to the end of April were 0.8% lower than they were over the three months to March.
Around the main centres they were lower in April compared to March in Auckland -1.6%, Tauranga -0.3%, Wellington Region -1.5% and Dunedin -0.7%.
Christchurch was the only main centre to show an increase, with April's average value up 0.5% compared to March.
CoreLogic's House Price Index measures average values on a rolling three month average basis, so perhaps more importantly, the Index showed that property values in April were lower than they were three months ago in many places.
That includes parts of Auckland but especially on the North Shore, Hamilton, rural Waikato where values were down 10.1%, Hastings, Whanganui, Palmerston North, most of the Wellington region and most of Dunedin (see the table below for the full regional results).
CoreLogic NZ Head of Research Nick Goodall said affordability was a key constraint on the market with rising interest rates and tighter credit affecting borrowers.
"Wellington and Dunedin had experienced their biggest declines in average values since the Global Financial Crisis and Manawatu/Whanganui and Hawke's Bay also appeared to be particularly weak," he said.
The comment stream on this story is now closed.
CoreLogic House Price Index

April 2022

Territorial authority

Average current value

3 month change %

12 month change%

Far North

$707,458

5.7%

26.2%

Whangarei

$840,377

1.4%

18.6%

Kaipara

$915,479

2.5%

31.3%

Auckland - Rodney

$1,419,357

1.9%

24.2%

Rodney - Hibiscus Coast

$1,334,389

-0.4%

20.1%

Rodney - North

$1,493,969

3.7%

27.3%

Auckland - North Shore

$1,665,645

-0.3%

17.3%

North Shore - Coastal

$1,904,793

-0.2%

17.6%

North Shore - North Harbour

$1,595,902

0.2%

19.1%

North Shore - Onewa

$1,348,442

-2.0%

14.5%

Auckland - Waitakere

$1,203,069

3.4%

19.9%

Auckland - City

$1,720,547

1.0%

17.4%

Auckland City - Central

$1,452,265

3.2%

16.8%

Auckland City - Islands

$1,866,064

7.8%

36.8%

Auckland City - South

$1,554,576

0.1%

16.3%

Auckland_City - East

$2,146,292

-0.7%

16.6%

Auckland - Manukau

$1,349,433

1.9%

22.7%

Manukau - Central

$1,054,034

-0.7%

21.7%

Manukau - East

$1,668,145

0.8%

17.4%

Manukau - North West

$1,173,903

3.6%

24.3%

Auckland - Papakura

$1,075,770

3.5%

25.5%

Auckland - Franklin

$1,052,232

2.4%

30.3%

Thames Coromandel

$1,169,543

3.0%

19.3%

Hauraki

$682,728

0.6%

36.7%

Waikato

$744,168

-10.1%

20.0%

Matamata Piako

$726,731

2.8%

29.2%

Hamilton

$891,536

-1.9%

17.4%

Hamilton - Central & North West

$829,120

-2.8%

18.4%

Hamilton - North East

$1,103,730

-2.0%

18.4%

Hamilton - South East

$813,664

-2.2%

18.0%

Hamilton - South West

$798,818

0.0%

14.6%

Waipa

$914,148

0.4%

22.1%

Otorohanga

 

 

 

South Waikato

$475,765

2.5%

23.4%

Waitomo

$398,242

9.2%

34.2%

Taupo

$897,922

7.6%

29.0%

Western BOP

$1,072,447

7.4%

29.6%

Tauranga

$1,181,973

1.3%

28.3%

Rotorua

$729,693

2.1%

14.3%

Whakatane

$787,185

9.4%

19.7%

Kawerau

$436,565

7.5%

16.5%

Opotiki

$543,442

6.0%

23.8%

Gisborne

$667,215

3.8%

15.2%

Wairoa

$406,110

-8.6%

16.0%

Hastings

$881,628

-1.9%

17.9%

Napier

$894,389

0.6%

12.8%

Central Hawkes Bay

$662,874

4.7%

31.0%

New Plymouth

$746,540

4.8%

21.1%

Stratford

$511,227

7.6%

20.7%

South Taranaki

$451,414

1.0%

21.4%

Ruapehu

$422,466

2.5%

21.8%

Whanganui

$559,649

-0.2%

15.4%

Rangitikei

$511,849

1.1%

25.6%

Manawatu

$669,980

-0.6%

17.7%

Palmerston North

$737,034

-2.3%

11.8%

Tararua

$473,640

1.4%

20.8%

Horowhenua

$645,617

-2.8%

15.1%

Kapiti Coast

$973,029

-2.1%

10.3%

Porirua

$1,002,483

-0.9%

13.9%

Upper Hutt

$907,199

-5.4%

10.9%

Hutt

$955,401

-3.9%

11.5%

Wellington City

$1,263,290

-0.8%

16.3%

Wellington - Central & South

$1,196,358

0.8%

12.1%

Wellington - East

$1,400,312

0.1%

22.2%

Wellington - North

$1,193,366

-2.3%

18.8%

Wellington - West

$1,451,597

-2.2%

15.9%

Masterton

$690,898

2.2%

19.4%

Carterton

$748,827

3.2%

15.2%

South Wairarapa

$911,199

1.9%

20.1%

Tasman

$871,023

1.6%

16.7%

Nelson

$864,872

0.2%

15.0%

Marlborough

$747,736

2.5%

10.3%

Kaikoura

 

 

 

Buller

$286,508

-6.0%

15.7%

Grey

$339,884

1.2%

25.1%

Westland

$359,608

-0.1%

11.8%

Hurunui

$573,539

1.5%

19.6%

Waimakariri

$683,400

1.2%

28.0%

Christchurch

$761,356

1.4%

28.0%

Christchurch - Banks Peninsula

$805,286

1.6%

24.8%

Christchurch - Central & North

$875,250

1.3%

26.8%

Christchurch - East

$577,967

0.3%

26.1%

Christchurch - Hills

$1,026,754

1.8%

27.0%

Christchurch - Southwest

$739,056

1.6%

31.0%

Selwyn

$876,862

3.3%

36.0%

Ashburton

$515,866

1.9%

20.3%

Timaru

$505,581

2.2%

15.7%

MacKenzie

$666,195

-3.2%

6.3%

Waimate

$410,523

2.3%

24.0%

Waitaki

$489,476

2.1%

18.9%

Central Otago

$763,313

1.1%

17.5%

Queenstown Lakes

$1,709,905

10.2%

32.2%

Dunedin

$694,223

-2.9%

9.2%

Dunedin - Central & North

$712,182

-2.5%

7.9%

Dunedin - Peninsular & Coastal

$682,095

4.0%

16.8%

Dunedin - South

$655,947

-5.2%

8.3%

Dunedin - Taieri

$719,965

-3.6%

9.7%

Clutha

$410,491

1.6%

24.4%

Southland

$483,603

3.2%

24.3%

Gore

$380,457

0.2%

11.1%

Invercargill

$479,881

1.0%

12.7%

 

 

 

 

Auckland Region

$1,495,377

1.40%

19.8%

Main Urban Areas

$1,169,800

0.10%

18.1%

Wellington Region

$1,111,306

-2.00%

14.4%

Total NZ

$1,035,216

0.70%

18.8%