The biggest rent increases in the year to March were in South Auckland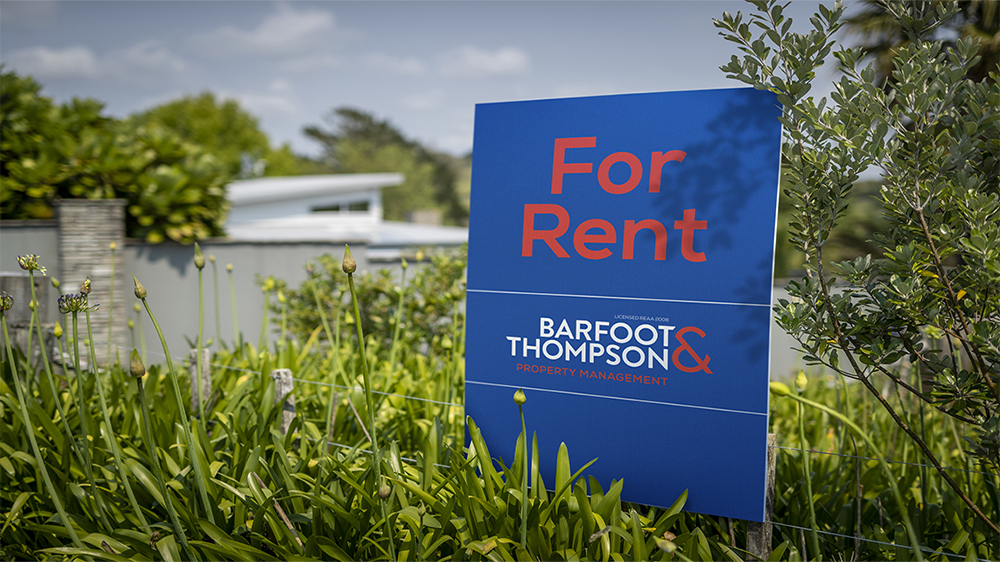 The average rent for residential properties in Auckland increased by 3.19% over the 12 months to the end of March, according to real estate agency Barfoot & Thompson.
Barfoots is the largest real estate agency in the Auckland region, managing more than 16,000 residential rental properties on behalf of their owners.
At the end of March this year the average rent charged across all of those properties was $616.32 a week, up 3.19% (+$19.05) compared to a year earlier.
Larger properties had both the highest and lowest rate of rental growth (measured by number of bedrooms), with average rents of properties with five or more bedrooms increasing by 2.80% in the 12 months to the end of March while rents for four bedroom properties were up by 3.84% over the same period.
Three bedroom homes across all locations increased by 3.11% and two bedroom homes by 2.90%.
Central Auckland had the lowest average rent at $512.67 a week and also the lowest annual increase at 0.78%.
That was probably because the district includes the CBD which has thousands of small apartments popular with overseas students, and that market has been badly affected by recent border restrictions.
South Auckland had the highest rate of increase, with average rents there increasing by 4.47% (+$23.76) to $555.21 a week over the 12 months to the end of March.
The table below shows the average rates of rental increase analysed by district and number of bedrooms.
"This movement in rental prices makes the first quarter of 2022 one of the higher quarters in recent years, but still measured in proportion to the 5% and 6% increases recorded between 2014 and 2017," Barfoot & Thompson director Kiri Barfoot said.
The comment stream on this story is now closed.
Average Rents on Residential Rental Properties Managed by Barfoot & Thompson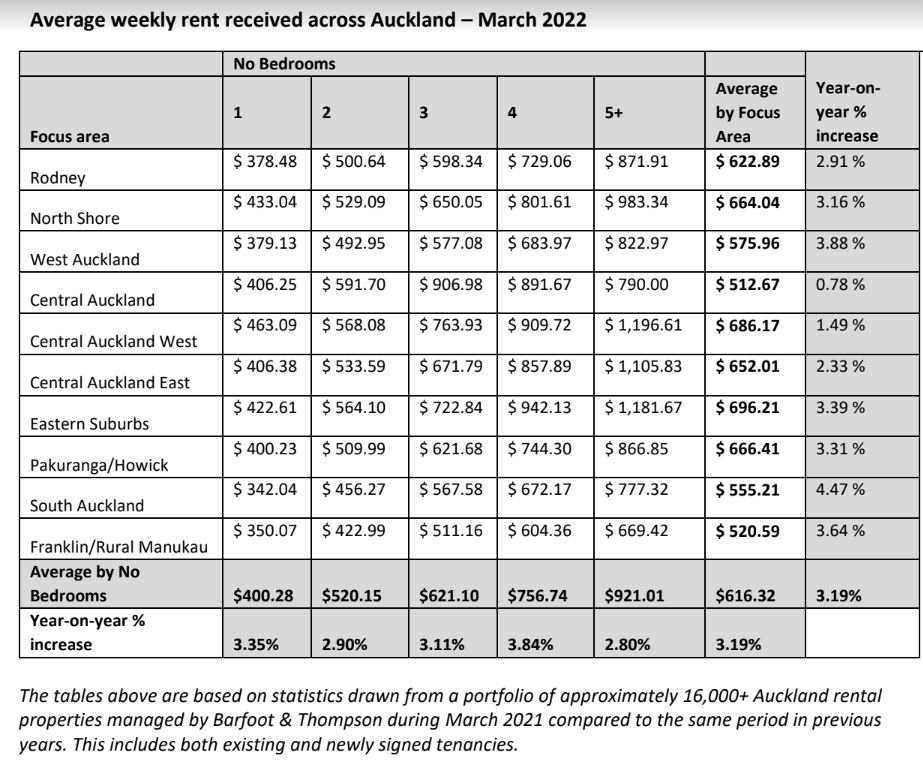 You can have articles like this delivered directly to your inbox via our free Property Newsletter. We send it out 3-5 times a week with all of our property-related news, including auction results, interest rate movements and market commentary and analysis. To start receiving them, register here (it's free) and when approved you can select any of our free email newsletters.