Statistics NZ explains how it gathers migration data - and it doesn't involve someone standing at the airport with a clipboard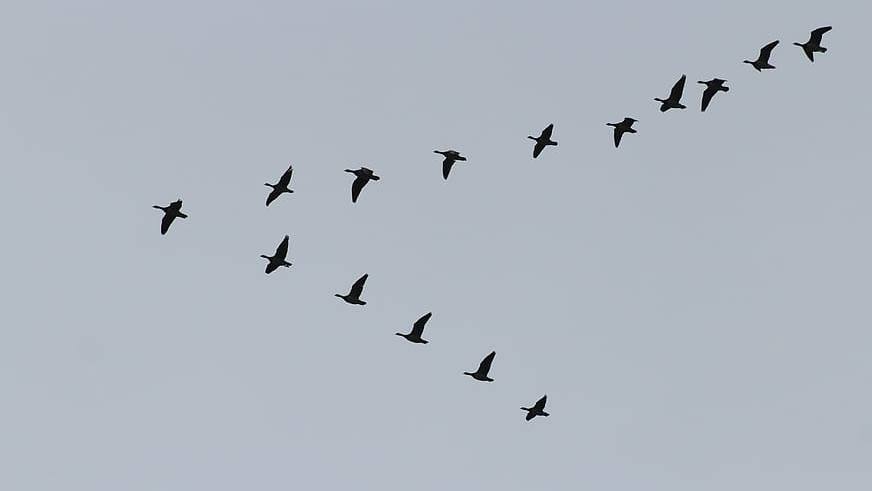 Our article on Statistics NZ's May migration statistics, and whether or not there's a brain drain, prompted a lively thread of comments from our readers.
In particular there was considerable discussion about the methodology Statistics NZ uses to compile its migration data every month/quarter/year and how well this represents current migration trends.
To assist readers who have an interest in this matter, Statistics NZ has provided interest.co.nz with an overview of how the migration statistics are compiled.
We are publishing it here unabridged, and hopefully it will provide readers with a better understanding of the migration data. 
Readers are of course welcome to continue their discussion on this topic in the comment section beneath this article.
Here it is:
Is it better to measure migration using passenger card intentions or actual duration of stay/absence?
The immediacy of having all travellers indicate their intended duration of stay/absence on arrival/departure cards is an advantage of relying on passenger card intentions. Indeed, this was the basis of official migration statistics up until the departure card was dropped in November 2018.
However, these intentions have been shown to significantly understate the true number of migrant arrivals and departures (see International migration uses new official measure). Aside from the hassle of travellers having to fill in departure cards – 7 million a year before they were dropped – there was also the cost of distribution and processing.
With the ability to precisely link arrivals and departures, we can now measure the exact time that each traveller spends in New Zealand or overseas after crossing the border. This is the most accurate way of measuring migration, which is a critical input into other population statistics and for policy monitoring.
Where does the predictive model come in?
We use a statistical machine-learning model to classify travellers whose migrant status is uncertain. Through simple logic, usually a minority of travellers in each month have an uncertain migrant status. This is because most travellers are coming and going within a few weeks.
For example, a traveller who arrives in New Zealand for the first time, then departs 3 weeks later, cannot possibly be classified as a migrant on departure. They can, however, potentially still be a migrant on that arrival, if they return to New Zealand and satisfy the 12/16-month rule. If, 4 months after departure they have not returned to New Zealand, they cannot possibly have been a migrant on arrival, as they cannot satisfy the 12/16-month rule.
The provisional migration estimates therefore become more certain over time because fewer travellers need to be classified using the model. Eventually, all travellers can be classified as a migrant or non-migrant without the model.
Given the revisions to provisional estimates, when should those estimates be used?
Ultimately this is a choice for people to balance their need for timeliness versus accuracy. However, people do not need to wait 17 months for robust migration estimates.
Initial provisional estimates are clearly susceptible to the largest revisions. The nature of the 12/16-month rule means that once the 4-month threshold is passed, a majority of travellers can be definitively classified as non-migrants, so the revisions are typically less after this point.
 A similar threshold is reached once the 12-month threshold is passed, as a majority of travellers can then be definitively classified as migrants (except for those who have made multiple trips across the border).
We note that the model assigns probabilities of being a migrant/non-migrant, not a binary yes/no assignment.
What training data is used in the model?
A 3-year rolling window of historic arrivals and departures is used to train the model. For the migration estimates up to May 2022 published in July 2022, this window was up to January 2021 where the migrant status of all travellers was finalised in June 2022. This window is therefore a mix of pre-COVID and post-COVID travellers, although the volume of travellers was much higher pre-COVID of course.
We note that the latest border crossings are used in the model each month. For example, the May 2022 estimates published in July 2022 take account of border crossings through June 2022.
Can't you just calculate net migration from all arrivals and departures across the border?
Calculating net migration from all arrivals and departures is misleading, especially over short periods of time, as most border-crossing are short-term travellers. Pre-COVID, about 1 in every 50 person crossing the border was a migrant. The ratio dropped in 2020-22 as the volume of inbound and outbound tourism shrank, but migrants are still a minority of travellers crossing the New Zealand border.
The difference between all arrivals and all departures is interesting, as this indicates how the number of people physically in New Zealand is changing .
But most population statistics relate to the resident population – the population usually living in an area – as this is most pertinent to education and health needs, the labour and housing markets, the tax base, superannuation, and so on. For these purposes it is important to measure migrant arrivals and migrant departures.
What is a migrant again?
A migrant is essentially someone who changes their country of residence. UN guidelines around measurement suggest a 12-month threshold to differentiate between migrants and non-migrants.
And what is the 12/16-month rule?
The 12/16-month rule is a way of classifying border crossings as short-term or long-term on the basis of whether travellers spend 12 months (or more) of the following 16 months in New Zealand:
A migrant arrival is an overseas resident who arrives in New Zealand and cumulatively spends 12 out of the next 16 months in New Zealand.
A migrant departure is a New Zealand resident who departs New Zealand and cumulatively spends 12 out of the next 16 months out of New Zealand.
Overseas residents and New Zealand residents are both comprised of New Zealand citizens and non-New Zealand citizens.
The 12/16-month rule gives a transparent and objective method of classifying travellers, rather than relying on the stated intentions of travellers on passenger cards. Both Australia and New Zealand use this method to measure international migration.
More information: Stats NZ's Migration Data Transformation page has a lot of information about the new migration estimates. However, if you can't find what you are looking for or have other questions, please drop us an email to demography@stats.govt.nz
The comment stream on this story is now closed.
You can have articles like this delivered directly to your inbox via our free Property Newsletter. We send it out 3-5 times a week with all of our property-related news, including auction results, interest rate movements and market commentary and analysis. To start receiving them, register here (it's free) and when approved you can select any of our free email newsletters.